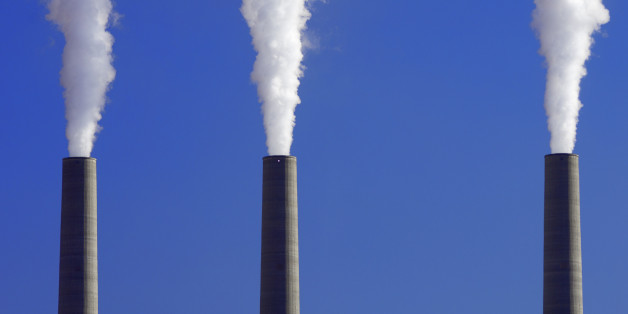 I love all of the madness this March. The anticipation around who will really bring their A game. Watching for that Cinderella story that we never saw coming. And of course the parties, because we need every excuse we can get to celebrate. But most of all, I'm excited about how this moment is really starting to bring us together - sure there's competition, but in the end we're all in this because we love being part of something bigger.
So how far do you think Ethiopia will go? The European Union is the traditional powerhouse but do they have what it takes this year? Personally, I've got my money on Mexico, but I think the United States might surprise us.
Oh, wait, aren't we talking about the NCAA college basketball tournament? Or maybe looking ahead to the next World Cup? Nope, even better -- this March will launch a quest with almost 200 teams - all of the nations on Earth -- and the prize is a safer future for ourselves and our kids. Okay, it might be a little better if we had a cool trophy too.
You've probably heard about the big climate talks in Paris this December. Those negotiations are important, but the games really begin next week. March 31st is the first checkpoint when several countries, including the United States, will announce new targets to reduce climate pollution and other commitments to support climate action. Over the following three months or so, we'll see almost every nation on Earth follow with their own targets. You heard that right -- for the first time everyone will be suited up and in the game.
By itself, this is a big deal. No longer can the naysayers slow us down by claiming that other countries aren't acting. In November, we already saw a glimpse of what China will announce later this year, including capping its carbon pollution for the first time and installing enough new carbon-free energy sources -- like wind and solar -- to power the entire United States. Meanwhile, the Prime Minister of India recently announced a goal to add 100 gigawatts of solar power to India's grid in less than 10 years. Is that a lot? All of the solar power on the entire planet is less than 200 GW today.
And what about the United States? For years the U.S. had been the great under-achiever. The high-seeded team that always seemed to let their fans down in the last few minutes of the game. I think this year will be a little different. President Obama has made a climate deal in Paris a top priority, so there's pressure to deliver. The problem is that Congress wants to sit on the sidelines, which means the President is playing with one hand tied behind his back. Even so, look for the U.S. to make its first move early next week, which will likely stick to the President's proposal, previewed last November in China, to reduce U.S. emissions up to 28% by 2025.
This play looks like a winner under DC Beltway rules and with good reason. But we are playing by Mother Nature's rules now, and this target falls short of what the science and global fairness demands. So many wonder what more the U.S. can do before the UN talks in Paris. One option is to pledge to work together with other countries to reduce even more carbon on top of its domestic target. Collaboration like this makes sense, because this is one game no country can win alone.
Speaking of coming together, didn't I say something about a party? You bet, because nothing says 'Party!' like climate change! Okay, maybe not. But it should, because nothing binds us together more than this big, scary, existential threat. Think of it this way: the coal dug up in places like Virginia and burned in Ohio, heats the atmosphere, which melts the Himalayan glaciers. That water floods villages in Nepal before reaching the sea which raises ocean levels and floods the largest naval base in the world - back in Virginia. We are all connected; no one person, no one country can solve it alone. But together, it's possible. And this Saturday evening, one of the biggest parties in the history of planet Earth is happening to show the world that people are ready to starting acting Planetary.
It's called Earth Hour and millions of people in thousands of cities around the world are joining in. From 8:30-9:30 p.m. local time (wherever that is for you), people of every faith, color and kind will be switching off their lights for one hour, Earth Hour, to signal their solidarity with the rest of humankind in the fight against climate change. So, just as countries all over the world are announcing their climate targets, you can send a signal that you're watching and ready to do your part.
And when those lights go out, the party starts -- whether it is a candle-light dinner at home, joining a dark chocolate party at Ghirardelli Square in San Francisco, watching the Eiffel Tower and the Sydney Opera House switch off or partying in Time Square or the Las Vegas strip in the dark. Join us!
Let the games begin; a new, better future is waiting for us.