In a new report released today, Oxfam exposes the weaknesses in New Zealand company law that enabled unscrupulous international arms brokers to drag the country into the deadly business of the illegal arms trade, highlighting the urgent need for a global Arms Trade Treaty (ATT).
Irresponsible arms transfers fuel conflict, armed violence and human rights violations when weapons get in to the wrong hands. An estimated 2000 people die every day from armed violence around the world.
In its new report, 'Brokers Without Borders', Oxfam uses New Zealand as an example of how illicit arms brokers continue to use global networks of companies and individuals to exploit regulatory gaps at domestic, regional and international levels to carry out their deadly transactions with relative impunity.
On December 11, 2009 a 35-tonne cache of conventional weapons left North Korea bound for Iran. The following day the arms were intercepted and seized by authorities in Thailand. In an unexpected twist it was soon discovered that the plane chartered to carry out this illegal transfer was leased by a New Zealand registered shell company. To date those responsible for the transfer have not been held accountable.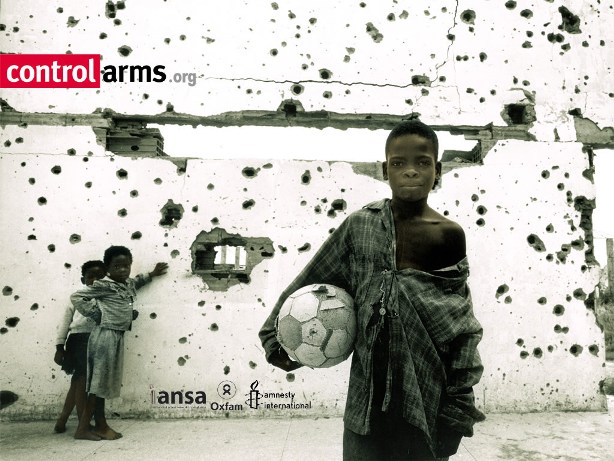 In July 2010, negotiations on the terms of the Arms Trade Treaty began in New York, leading up to a conference in 2012, where it is hoped member states will develop, sign and ratify an internationally-binding deal.
The use of shell companies and nominee directors to avoid liability means that the particular company regulations of a state have an impact on whether arms brokers can operate there. Arms brokering is unregulated in most countries, and with no regional frameworks in place to address these activities, many countries are vulnerable to this kind of criminal activity.
Oxfam commends the New Zealand Government for announcing the tightening of its rules in September this year around the registration of shell companies, but says it needs to go further to stop this type of activity from occurring in the future. As long as their beneficial owners can remain unidentified, the incentive exists for shell companies to be used for criminal activity in New Zealand.
"Increased domestic controls are crucial, but effective international regulation of brokers in the Arms Trade Treaty is also required to address this global problem," says Luke Roughton, Oxfam's Control Arms coordinator.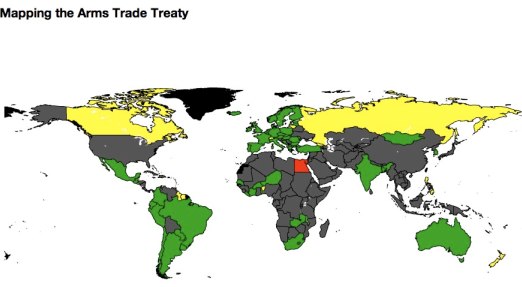 Last week, campaigners calling for a robust and transparent arms trade deal published a website showing the positions of every country involved in the negotiations.
According to the aid agency, an effective Arms Trade Treaty, supported by robust national legislation and regional cooperation, will provide solutions to closing these regulatory gaps and stopping the irresponsible trade in deadly weapons and reduce its impacts on human suffering. Oxfam says that brokering controls must be included within the scope of the Arms Trade Treaty.
For more info on Oxfam New Zealand: http://www.oxfam.org.nz/