It's that time of year again! College students flock back to campuses, youngsters prep for the first day of school and the Flushing Meadow section of Queens, New York becomes a temporary home to thousands from around the country and world.
Flushing Meadows-Corona Park becomes filled with even more locals enjoying the last days of summer with a BBQ, youngsters play friendly games of soccer while visitors soak in the site of the third major world's fair.
For two weeks nearing the end of summer in the United States, the US Open Tennis Championships acts as a connector of not only tennis players and fans of the game, but also a conduit for change and story telling. Over the two weeks of this year's final Grand Slam tournament, the $150 million retractable roof at Arthur Ashe Stadium will make its debut.
Tennis was forever changed the moment Arthur Robert Ashe Jr. won the US Open almost 50 years ago. While ending a 12-year drought for American men in the nation's premier tennis tournament, Ashe, more significantly, became the first black man to win a Grand Slam event. He proved to the world that tennis was "open" and access could yield accomplishment.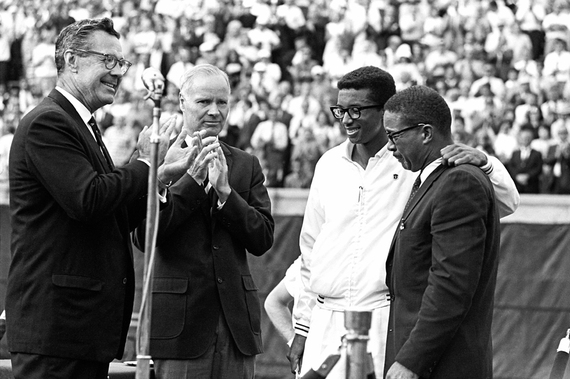 Arthur Ashe, Jr. with his father, during the 1968 US Open Tennis Championship ceremony. Photo by Russ Adams
"Through the years, many people have honored Arthur and his work," Jeanne Moutoussamy-Ashe, Ashe's widow, said at the 1997 USTA news conference announcing the stadium was being named for her late husband. "All of the honors have been very flattering and much appreciated. But I think Arthur would be extremely proud of this honor because he was very committed to the USTA and to helping it create opportunities for those who need them most."
"I am grateful that with Arthur Ashe Stadium at the USTA National Tennis Center, there is now a memorial for Arthur here in New York City."
It is in New York that Ashe is a member of the New York Alumni Chapter of Kappa Alpha Psi Fraternity, Incorporated. A 1963 Upsilon initiate at the University of California at Los Angeles, UCLA, "Arthur Ashe was just plain better than most of us," former New York City Mayor David Dinkins is recorded saying.
A Laurel Wreath Award holder, the highest award bestowed on a member of the fraternity, Ashe is especially connected to one of the frat's principal founders, Elder Watson Diggs. Known as "The Dreamer", Watson Diggs is the fraternity's first Polemarch and the cousin of one Lucy Diggs Slowe.
Perhaps an inspiration to Ashe, Diggs Slowe was the first African-American woman to win a major American sports title, capturing the American Tennis Association's first national championship in 1917. Held in a hotbed for African-American tennis at the time, Baltimore, Diggs Slowe taught English at Douglass High School after earning her undergraduate degree from Howard University. While enrolled in "the capstone of Negro education," Diggs Slowe was one of the original founders of Alpha Kappa Alpha Sorority, Incorporated in 1908, serving as the chapter's first president.
"By Culture and By Merit," is the motto that guided the nine founders of Alpha Kappa Alpha.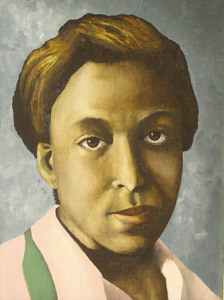 Lucy Diggs Slowe's achievements are worthy enough to make her a household name. Photo courtesy of Alpha Kappa Alpha Sorority, Incorporated
A fearless advocate and organizer, Diggs Slowe founded both the National Association of College Women, leading it for years as its first president, and the Association of Advisors to Women in Colored Schools. The first female Dean at Howard University, Diggs Slowe transitioned in 1937. Her passing was six years before Ashe was born, 10 years after fellow soror Althea Gibson made her way into the world.
A Beta Alpha Chapter initiate, Gibson achieved feats in many respects made possible by Diggs Slowe. Appearing as the first African-American tennis player to compete at the in the U.S. National Championships in 1950, Gibson followed suit the following year at Wimbledon. Perhaps inspired by the oral history of Diggs Slowe.
Thirty years after Diggs Stowe made history with her American Tennis Association victory, Gibson would begin a run of winning 10 straight championships that concluded in 1956. The next year, the Florida A&M University graduate became the first African-American women's singles and doubles champion at Wimbledon, earning her the honor of being Sports Illustrated's first African-American on the coveted magazine cover. Gibson stamped her name harder on American history by winning the U.S. Open in 1958. In the spirit of culture and merit, she was the first African-American to compete on the Ladies Professional Golf Association in 1960, a fact the organization neglects to include in its chronological history highlights.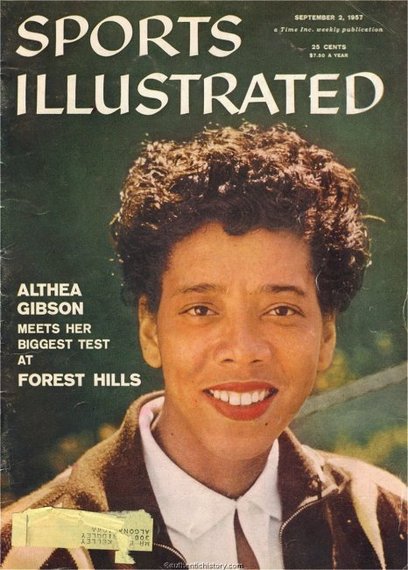 In 1957, Althea Gibson was the first African-American to appear on the cover of Sports Illustrated. Photo courtesy of Sports Illustrated.
The connections between three of America's greatest tennis players is nothing short of divine convergence through athletics, academics and achievement. Connected to Historically Black Colleges and Universities, HBCUs, Diggs Slowe and Gibson are sources of pride for today's and tomorrow's HBCU student-athletes. Through their life's work, they upheld the tenets of their sorority's mission, being a "Service to All Mankind."
Like Diggs Slowe's cousin, Watson Diggs, Ashe's achievements in his endeavors earned him Kappa Alpha Psi's Laurel Wreath. Using his superior serve and volley skills, Ashe would go on to be a conscience leader, humanitarian and educator of influence, largely due to his athletic merits.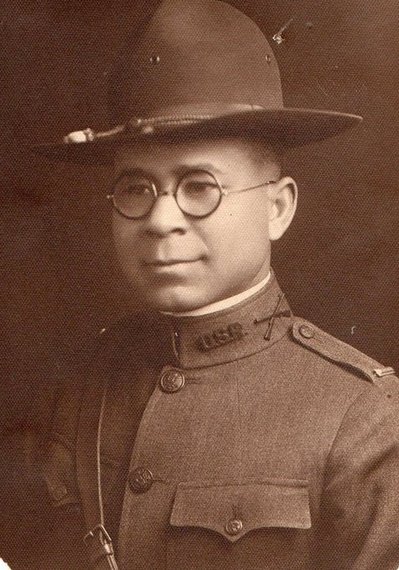 Elder Watson Diggs served with the 368th Infantry in Europe, after which he became a captain in the Reserve Officers' Training Corps. File photo
The eventual 2016 US Open men's and women's singles winners will be presented $3.5 million checks, in Arthur Ashe Stadium, by the USTA's first African-American President, Katrina Adams. Like Diggs Slowe, Venus Williams, who is working closely with UNESCO on promoting gender equality, advocated for equal pay and what is now the most prize money ever in the sport's history.
With a realistic chance to bring home the historical purse, and continue to break historical records, Venus' sister, Serena, has previously acknowledged her connection to history. In 1999, Serena became the first African-American woman since Gibson to win the US Open. The next year, Venus Williams became the first African-American woman since Gibson to win Wimbledon.
In a 2007 Washington Post article, Howard Fendrich quotes a conscious Serena as saying, "I know every time I step out on the court, I play for me and I play for all the other little African-American kids out there who have a dream and who might not have the means, like myself and my sisters didn't growing up."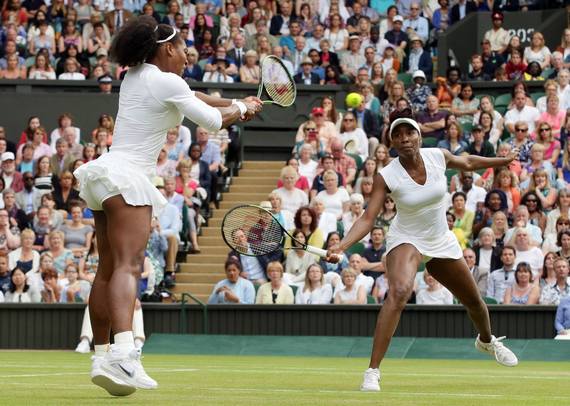 Serena (R) and Venus (L) Williams won their 14th Grand Slam doubles titles at this year's Wimbledon Championships. File photo