Opening this week in New York is Breastmilk, the first documentary on nursing that follows five new mothers as they navigate the uncharted waters of breastfeeding. In her debut film, Ben-Ari subtly asks where breastfeeding fits into the lives of today's 21st century post-feminist, professional women?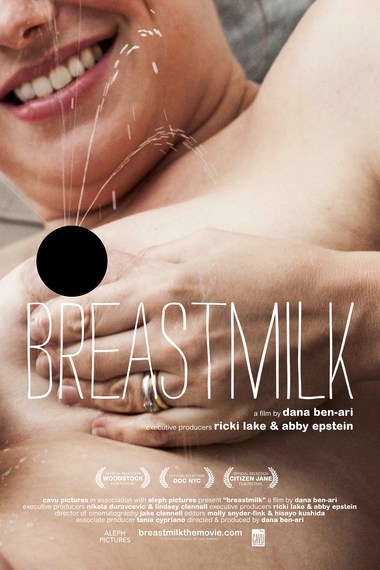 Alternately reviled and encouraged, the breastfeeding pendulum has swung back towards "breast is best." In the 1960s and 70s, concurrent with the introduction of the Pill, 20-25 percent of new mothers breastfed; today, when aspirational mommy blogs abound, 77 percent do.
Even more interesting, while 85 percent of new parents in the U.S. say they intend to breastfeed for at least three months, only 32 percent stick with it -- a statistic that is illustrated in the film, where only one of the five families still breastfeeds 6 months later.
As an expectant mother, I had assumed that, like my mother before me, I would breastfeed without problem -- biology would take over and my body would know what to do. However, as the mothers in Breastmilk show, there are a multitude of reasons why women cannot or choose not to breastfeed.
Recently I had the opportunity to speak with the director and producers Ricki Lake and Abby Epstein, who also produced The Business of Being Born. The edited interview follows.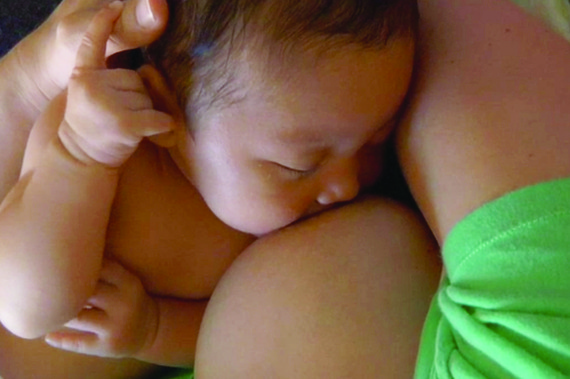 Louise McCready Hart: What did you personally find most surprising about breastfeeding?
Ricki Lake: I had a very challenging time, but I thought I would. I had a pretty dramatic breast reduction when I was 21 years old. I was barely sexual active at the time, and I had never thought about breastfeeding. When my doctor asked if I planned to, I said I don't know. When I became pregnant 7 years later, I was very hopeful I would be able to breastfeed. I was very grateful I was able to breastfeed, but not solely; I supplemented with formula. Four years later with my home birth, I got breast milk from a breast milk bank in North Carolina. That is a huge commitment, and I also had the resources for lactation consultant. I breastfed my first son three months and four and a half for my second. It isn't an easy road.
Abby Epstein: Breastfeeding was incredibly challenging for my first child, who was a premie, because in the NICU that isn't given any priority. The nurses tell you that you can pump but they emphasize the need to bottle-feed. Breastfeeding is a very empowering experience, but I wasn't given much opportunity to do so at the hospital, and it was very challenging to go home and initiate it. My second child was the polar opposite. We had a lactation consultant on hold. The second child had a wonderful, normal delivery, and I breastfed him as long as he wanted to breastfeed.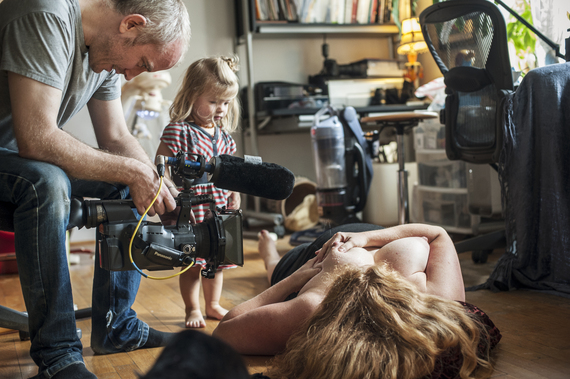 LMH: What, if any, were the biggest surprises for you in the film?
Dana Ben-Ari: This was my first film, and so it was a huge learning experience. I learned a lot about filmmaking -- about being in the room but not being in the room, giving space for the women and their partners, and letting the families go through their own experiences without giving my own editorial view. I wanted to focus on the women's experiences and hopefully the film showcases that.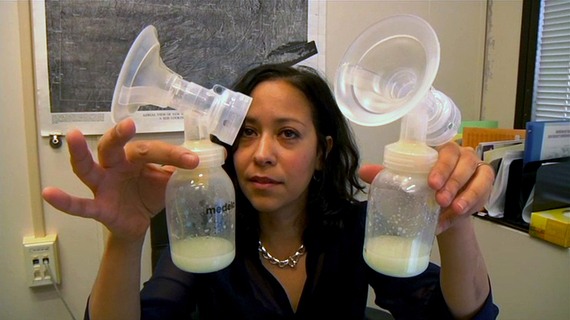 LMH: What do you hope viewers learn?
DBA: We hope this is a conversation starter. We love the fact that the film shows all kinds of women and families dealing with this issue. For many, it is not easy to follow through with their choice. I want women to have access to information and not be judged for whatever choice they make. While we focused on the individual stories of all these women, the criticism is of society's failure to support women's biology and for the lack of advice, information, and resources that should be available for women.
AE: It isn't fair that the media bombards women about breastfeeding, but society doesn't support them. We'd love to get people involved on a grass roots level. The movie is very eye opening, even for people who aren't women or who aren't breastfeeding. Breastfeeding is a very primal subject, and as a documentary film, the movie is great for people who like to get inside other people's experiences.