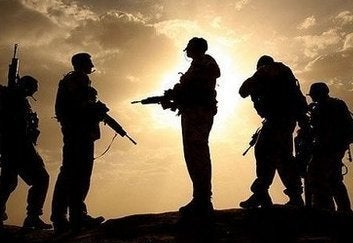 According to the Treasury Department, 64 million Americans received "...one-time Economic Recovery Payments of $250" in June and July," thereby creating "...an economic impact of more than $16 billion." As part of
, "...all VA service-connected veterans receiving disability compensation -- regardless of their rating..." were "...eligible for this automatic payment." That means millions of disabled veterans received this $250 "stimulus check." But many veterans are shaking their heads at this effort to stimulate the economy by appearing to meet the needs of America's veterans. With the backlog of Veterans' disability claims now at 1,000,000, a Veterans' Benefits Administration under a cloud of corruption, and well-documented VA hospital problems ranging from dilapidated buildings to substandard care, perhaps we need to stimulate something other than the economy in this case. Perhaps we can serve the men and women who have served us all so well by replicating or expanding the very successful intranet service, Army Knowledge Online (AKO), into a Veterans' Knowledge Online (VKO), which would substantively, positively change the lives of veterans and decrease service costs over time by:
Providing all veterans and VA service providers alike with one-stop, on-line, permanent storage of veterans' military, disability and medical documents;
Decreasing constant delays in often urgently needed services to veterans;
Improving the VA "processes, procedures and services."
Isn't that what VA Spokeswoman Katie Roberts expressed in when she said:
From day one [VA] Secretary [Eric] Shinseki has made it a top priority to understand where within the department we can improve our processes, procedures and services.
Two hundred and fifty dollars?

I will gladly send my check back for real change in "our processes, procedures and services."

The Department of Veterans' Affairs should ask Congress to fund the change required to install a VKO.

Now that's change we could believe in!
Luis Carlos Montalván is a veteran of Iraq.