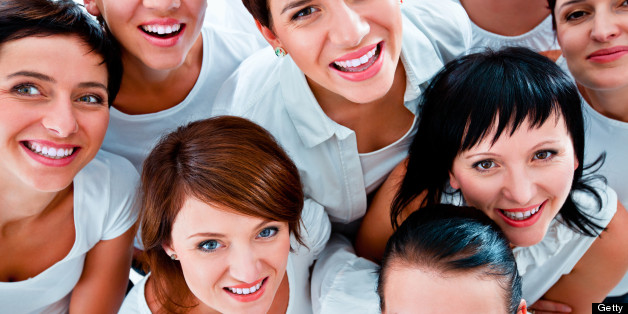 As I reflect on the symbolic meaning of the Fourth of July and its promise of equality and freedom for all the citizens of this country, I think about what that promise means for women today and what the lessons of the past can teach us.
The Declaration of Sentiments, produced in 1848 at the women's rights convention in Seneca Falls, NY, used the language of the US Declaration of Independence to describe the imbalance of equality between men and women. Instead of attributing "a history of repeated injuries and usurpations" to King George III, the Declaration of Sentiments said, "The history of mankind is a history of repeated injuries and usurpations on the part of man toward woman."
Man "has made her, if married, in the eye of the law, civilly dead. He has taken from her all right in property, even to the wages she earns."
It concluded, "Now, in view of this entire disfranchisement of one-half the people of this country... because women do feel themselves aggrieved, oppressed, and fraudulently deprived of their most sacred rights, we insist that they have immediate admission to all the rights and privileges which belong to them as citizens of the United States."
It took 72 years until the ratification of the 19th Amendment granting women the right to vote -- the cornerstone of women's equality. The women who organized the Seneca Falls convention, Lucretia Mott and Elizabeth Cady Stanton, worked for the rest of their lives for a cause whose fruits they never enjoyed.
Of course, the pursuit of gender equality is not over. Not when women earn 77 cents to every $1 earned by men doing similar work. Not when women make up only 14 percent of corporate boards and 18 percent of the U.S. Congress. Today I direct Vision 2020, a coalition of organizations and individuals united in the commitment to achieve women's economic and social equality. We aspire to 50-50 by 2020, the 100th anniversary of the 19th Amendment.
Women are continuing to gain ground on the road to equality. We are teaching each other how to run for elected office; we are standing up against sexual assault on college campuses and in the military, and we are challenging the wage gap.
I am constantly inspired by women who are fighting for equality. These women are our co-workers, our neighbors, our mothers, our sisters, our daughters, our friends. They are us. Join us.