At a time when the McCain campaign is awkwardly trying to court former supporters of Hillary Rodham Clinton, the Obama campaign has just sent up a powerful signal that Clinton herself will likely not be on the Democratic ticket in November.
An Obama press release issued shortly before 1:00 p.m. EST today listed fifteen new high-level appointments to the Obama general election campaign staff. Of the fifteen, only one has been a staffer or prominent supporter of Hillary Clinton -- and that one is Patti Solis Doyle.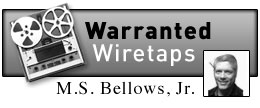 Solis Doyle is the longtime Clinton adviser who coined the phrase "Hillaryland." She was Clinton's aide when the Senator was First Lady of Arkansas and initially chaired Clinton's presidential campaign. She was asked to step down, however, in the weeks after SuperTuesday and while the primary campaign for Texas was heating up. The firing was particularly controversial among members of the Chicano-Latino Democratic caucus. Steve Ybarra, a superdelegate from California and a strong advocate of minority rights, was inspired to write a fiery email to the caucus on the matter that was reprinted in the press. Clinton received overwhelming Latino support on SuperTuesday, he wrote, but "apparently, loyalty is not a two-way street." He told The New York Post that the firing was strategically "dumb as a stump." On June 8th, the New York Times reported that Clinton and Solis Doyle hadn't spoken since Solis Doyle stepped down.

In that light, most remarkable about the announced Obama staff appointments today, perhaps, is that Solis Doyle will be the campaign's "Chief of Staff to the Vice Presidential Nominee." Unless an unreported reconciliation has occurred, the decision to appoint Solis Doyle to work closely with Obama's eventual running mate appears to send a clear signal to Clinton and to her supporters that Clinton will not be that person. The move may even be intended to discourage Clinton from applying behind the scenes pressure to be placed on the ticket. This interpretation is bolstered by the fact that Solis Doyle's position has been created and filled even before the running mate has been chosen; while it makes sense for the eventual running mate's staff to be thoroughly up to speed on campaign operations as early as possible, that could have been accomplished by naming Solis Doyle to another position in the campaign, then shifting her responsibilities once the vice presidential choice was announced. To formally slot Solis Doyle in this particular position, at this time, seems to go out of its way to send a message.
When asked for a comment, Obama campaign spokesman Bill Burton pointed out that a statement about the appointments was included in the press release itself but did not respond immediately to a followup request for additional details.
The press release is reproduced in full below:
Obama Campaign Fills Out Key Posts for the General Election

New hires and current staff members assume leadership roles for next phase of the campaign

CHICAGO, IL--The Obama campaign took a major step today in readying for the general election fight, announcing fifteen new members of the campaign's leadership team. The staff members--a combination of new hires and current staff assuming new roles will help broaden and deepen the reach of this campaign for change--from field organizing to constituency outreach to voter registration.

"From the beginning, we've asked the American people to stand up and take ownership of this campaign--and it's because of their overwhelmingly positive response that 16 months later we're poised to make history together," campaign manager David Plouffe said. "Today we're adding to our leadership team so that we reach even more Americans who share the belief that people who love their country can change it. These staff members bring a wealth of organizing experience to their new role, and they'll provide key insight and direction as we continue to build our coalition."

New roles announced today:

Constituency Director: Brian Bond - formerly LGBT Outreach Director at the DNC
National Field Director: Jon Carson - formerly Obama for America Voter Contact Director
Senior Advisor to the Campaign and Chief of Staff to Michelle Obama: Stephanie Cutter
Industrial States Regional Director: Paul Diogardi - formerly Political Director for the Democratic Governor's Association.
Battleground States Director: Jen O'Malley Dillon - formerly Iowa State Director for John Edwards for President
Chief of Staff to the Vice Presidential Nominee: Patti Solis Doyle
Latino Vote Director: Temo Figueroa - formerly Obama for America National Field Director
First Americans Vote Director: Wizipan Garriott
Northeast Regtional Director: Eureka Gilkey - formerly Obama for America Deputy Political Director
50-State Voter Registration Director: Jason Green - formerly Obama for America political and field staff
Campaign Chief of Staff: Jim Messina - formerly Chief of Staff to Senator Max Baucus
LGBT Vote Director: Dave Noble - formerly of the National Gay and Lesbian Task Force
West Regional Director: Matt Rodriguez -.formerly Obama for America New Hampshire State Director
Senior Advisor: Michael Strautmanis
African American Vote Director: Rick Wade

###

FOR IMMEDIATE RELEASE
June 16, 2008
Contact: Obama Press Office, (312) 819-XXXX

Paid for by Obama for America