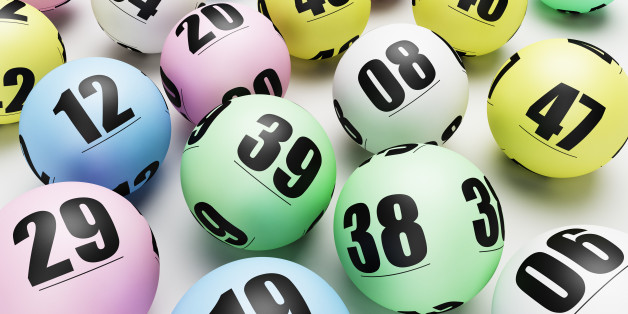 Like just about every NBA Draft lottery in recent history, the conspiracy theories start flying left and right when the likelihood of each team getting the top pick is released. Some skeptics point to when The Bulls high-jacked the top pick in 2008 to draft hometown hero Derrick Rose first overall, though this is obviously a case of using convenient coincidences to support preconceived notions (in this case, that the league has a stake in making the larger-market teams more competitive). But this draft as much as any served to dispel that idea, seeing as how the league's two most successful franchises -- The Celtics and Lakers -- relatively struck out. It doesn't take a genius to figure out contenders haven't been built through the draft for years anyway; free agency has become the new norm with so many star caliber players jumping ship. Still, teams like The Thunder and Spurs have proven it's still possible to build a team the old fashioned way, and considering one of those two teams will represent the West in the finals, it's clear that building from the ground up can work.
Oh yeah! This also happens to be the most stacked and more importantly deep draft in a decade, so there's a good chance some of these players can make a difference.
Losers
Minnesota Timberwolves, 13th -- The Timberwolves, as always, came in to the night with pretty low expectations. They had a roughly 1-in-200 chance to sneak their way into that top pick, but miracles don't happen in Minnesota so they went exactly where no NBA fan would be surprised: second to last. Realistically they were crossing their fingers to just get their hands on a top ten pick, but so far finger-crossing hasn't gotten this team very far.
Denver Nuggets, 11th -- Denver was expected to get the eleventh pick, and got it... 'nuff said, right?
Los Angeles Lakers, 7th -- Apparently in Los Angeles 6% is as likely as 60 (Gold Rush/Hollywood Attitude?), seeing as how Laker fans were all but buying custom Andrew Wiggins jerseys. In the aftermath, too, irate fans took to Twitter to vent their disgust with the league they see as out to get them (16 championships, boo fucking hoo). The Lakers seem to for once be lost, and the return of an aging Kobe Bryant doesn't even seem to be enough to drag the Lakers out of the ditch they've dug themselves.
Boston Celtics, 6th -- Danny Ainge continues to demonstrate how unfit mentally he is for managing a franchise as prestigious as the Celtics, evidenced by his latest cry-baby reaction to the results of the draft lottery. In reaction to the Celtics fulfilling what they knew had a 90% chance of happening, Ainge reacted with shock and declared that there would be no game-changers left on the board by the sixth pick. The Celtics are now allegedly shopping their pick for current talent rather than, oh I don't know, rolling the dice on what most experts consider to be the best draft in years with their top ten (top six, for that matter) pick. I would go off on a rant explaining how many amazing players have been drafted outside of the top ten, but I'm gonna go ahead and assume you're aware of that so we can keep moving.
New Orleans Pelicans, N/A -- This is really the end of the Losers section and the beginning of the Royally Screwed section. Not simply because The Pelicans lost their draft pick to Philly; there was only a 4% chance they kept that pick and I doubt they were banking on that. But by falling out of the lottery New Orleans now has 0 first round picks, which seems like a serious mistake given how many wildcards this draft holds in store. The Pelicans better have a big offseason in other areas if they expect to compile enough talent to compete in the West next year.
Detroit Pistons, N/A -- Being a Chicagoan I couldn't ever really say I feel bad for The Detroit Pistons, but objectively I can admit it must suck to drop from eighth projected pick to having no pick until 38th. At least they have Stan van Gundy to be the fall guy if things go wrong. In all honesty it would have been interesting to see a talented rookie thrown in the mix with rising star Andre Drummond and Josh "Don't shoot it!" Smith, but I think Detroit will have plenty to work on to stay afloat against Indiana, Chicago, Cleveland, and maybe even Milwaukee now in the Central Division. Maybe next year's draft is the plan?
Winners

Phoenix Suns, 14th -- So the Suns came in dead last in the lottery on Tuesday...who cares? Not the Phoenix Suns, who have three first round picks and plenty of flexibility heading into the offseason. The Suns will have a lot of decisions to make, mainly the status of Bledsoe's contract, but they are most definitely in position to make power moves. Expect their name thrown in trade rumors with pretty much all 29 other teams with the way the media will fuel up this summer.
Utah Jazz, 5th -- From the perspective of many Jazz fans the day was a loss, as the goal was simply to get into that coveted top-3 for Wiggins, Embiid, or Parker. But a top five pick is a top five pick, especially when you have a 23rd and 35th to go with it. Utah could opt to follow suit with The Celtics and Kings and start shopping their pick, though at the very large risk of missing out on players who in a few years will have people scratching their heads looking at who got picked ahead of who.
Sacramento Kings, 8th -- I had originally pegged the Kings in the Losers group, but couldn't really justify it so I had to put them here... let's just agree their neither, ok? They're not interested in their pick and are already looking for a quality player to pick up. Who knows, maybe they work this out in their favor somehow, as there are a lot of big names potentially switching sides and no one seems to be talking much about Sacramento. Would Carmelo be down to live in California (or more importantly, his wife?), or perhaps that guy in Minnesota who's refusing to sign an extension? A dark horse candidate no doubt, but worth keeping an eye on certainly.
Orlando Magic, 4th & 10th -- Almost only counts in horseshoes and hand grenades, so Orlando will be picking from the "possibly All-Star" players (instead of the top three who are all considered as close to a sure thing as you can get without seeing a guy play his first game in the NBA). Still, two lottery picks ain't nothing to complain about, so Orlando should be content with their young, talent rich roster heading into the future. The East was really so noncompetitive last season that it really isn't hard to imagine a team like Orlando clicking enough to claw their way to the 8th seed, though with the way the NBA is structured right now that's about the worst place a team can be. On that note no one should be shocked if the Magic make some bone-headed money saving trade before the deadline in hopes of possibly luring in frustrated Thunder players with lack of taxes and nice weather.
Charlotte HORNETS, 9th -- First things first, I'm almost certain that the name change was made because of how much Charlotte Hornets gear was circulating while they were still the Bobcats. I would call it a fact but my friend Kevin says that would be lying. But yeah, the draft lottery! The Hornets came from out of the picture to a top ten pick, which like every other team with a lottery pick will be viewed by the rest of the league as possessing a valuable trade chip. I think MJ has some tricks up his sleeve, especially since his skills as a manager and owner have come into question over the past ten years. There is not a more competitive man on Earth. He will get the last laugh.
Milwaukee Bucks, 2nd -- Milwaukee somehow tanked harder than Philadelphia last season but without attracting as much public hate, and there you have it the worst free agent destination is getting rewarded big time in the draft (Whoops, I was supposed to be hiding the fact that I'm sort of a conspiracy theorist...) Whether it's Wiggins or Embiid left after Cleveland chooses, The Bucks will leave the table happy to build around reliable talent. I'm almost certain Cleveland will end up selecting Embiid with the first pick, though I'm not convinced this is in Cleveland's best interest, as Wiggins seems committed to proving he is the next big thing for the NBA. More on that later.
Cleveland Cavaliers, 1st -- For anyone who doubts whether luck is significantly involved in professional basketball, please see all of Cavaliers history. From being runners up to the Pistons and Bulls in the late '80s and '90s, to drafting the best player of his generation only to have him leave after failing to will his regular-season-powerhouse team to any championships, things looked like they were simply fated for disaster in Cleveland. Fast forward to Tuesday, when they became the first team to acquire the first pick three out of four years, and it would seem things are turning around. The way I see it there are two possible outcomes. One, would be that the Cavs attempt to lure Lebron and if that happens no matter what they're instant title favorites...given that Embiid's game in the pros matches his reputation. Two, would be Embiid turns out not be worth the hype (I know I may be eating those words in just a few months), with his health of course being a concern given that he is a big with injuries in his past. Time will tell, as it always does, but let's just say I don't see LeBron ever returning to Cleveland as that would be an admission of any wrongdoing in the past as well as the fact that his family is settled happily in Miami. Now then...
Philadelphia 76ers, 3rd -- OK, OK, let me get this straight: The Sixers have the second pick in the second round, 10th pick in the first round and the third pick overall which almost certainly will be Jabari Parker? Could this guy be the most experienced and skilled of the three big names in this draft, as well as my way too premature prediction for Rookie of The Year? Sixer fans are just FURIOUS that their franchise decided to disgrace the game of basketball for the sake of a line-up that is shaping up to look pretty filthy on paper. Assuming Thad Young doesn't get the axe, you've got MCW-Anderson/Wroten-Parker-Young- and... *drumroll*... Nerlens Noel! I'm not necessarily saying I'd jump on the bandwagon of any real Chicago hooper like Jabari Parker, but it sure is hard to hate really good basketball. Wait, what, you think that Parker for R.O.Y. talk requires some backing up? Consider this: Embiid and Wiggins are both most impressive for their physical abilities on the court, and certainly Parker's athleticism is nothing to downplay either. But Embiid has only been playing basketball for four years. Some consider this a testament to how great he is, considering he learned so much so fast, but in my opinion this will give Wiggins and Parker an early lead when the season starts. It's the same reason you see the footwork of a guy like Carmelo or Z-Bo and all you can do is shake your head and wonder just how many hours some of these guys must have put into their game; Embiid is behind thousands to the other two. As for Wiggins and Parker, they seem to be attached for their careers thus far, and if they continue to push each other in the big league the comparisons will continue. But my confidence remains in the Simeon kid, just because we've seen what players from that program are capable of before. The best reason? He'll be under the least pressure (at least from the national media, Philly fans are more or less brutal), and would be playing in the much less competitive Atlantic Division while Wiggins and Embiid will both be in the defense-heavy Central. Whether it was behind the scenes planning by the league to spare three of the league's most cursed franchises during the David Stern era or merely the way the Basketball Gods planned it, I'm happy with how things turned out.