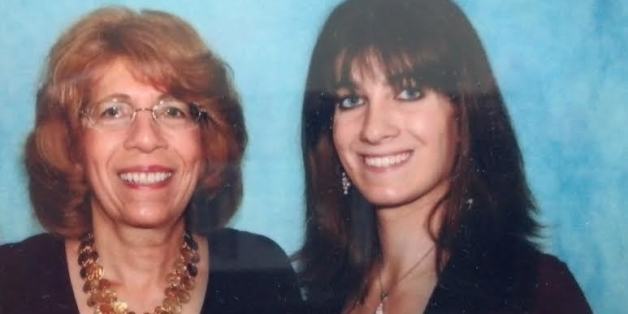 My mother is a down-to-earth, no-nonsense, tell-it-like-it-is person. This could stem from the fact that she grew up in a family full of New Yorkers hardened to city life. She is a strong advocate for getting a full eight hours of sleep (and I learned through experience as a child to never wake her up in the middle of the night unless it was an emergency). She enjoys reading biographies and yet also knows the words to most of the songs in J.R.R. Tolkien's The Hobbit and The Lord of the Rings. We've bonded over going to Harry Potter midnight release parties, talking about books (especially what Gretchen Rubin recommends reading), watching Gilmore Girls and going to the gun range with my grandfather.
She's also one of my best friends.
My mother has always believed in me. I told her I wanted to pursue music in middle school and despite the fact that she has no musical talent, she encouraged me to pick up an instrument. I chose the clarinet à la Harry Potter -- "the wand chooses the wizard" -- and the clarinet chose me. My mom gladly attended concerts and marching band performances. However, I had to practice in the bathroom in the furthest room in the house with all of the doors shut until "I was pleasant enough to listen to."
We've always had regular conversations and while I'm living in New York and she in Florida, she is the one pushing for Skype conversations as opposed to phone calls or texts. She also drops whatever she is doing to talk to me when I call. "Hold on a second," she often tells me. "I'm on the phone with a friend." I hear her tell her friend that when a daughter calls, you have to take it. Family first. Daughters first.
Now that she's a newly-divorced mother and I recently ended a six-year-long relationship, we have a lot more to discover about each other as we navigate the dating world.
She told me about a date she went on and I told her about a guy I met on Tinder. I then explained to her what Tinder was. A few days later, she sent me a photo via text of a New York Times article recommending Hinge over Tinder as a dating app. "Check it out," the text read.
I was having a particularly rough time of dating (online and IRL), and said to her, What if I don't find anyone? I was asking her for guidance in a city she was born and raised in decades ago. I'd only been in New York for a year.
Her piece of advice? She said that "there are single men all over the place. Go to where the type of guy you want to meet is."
I enjoy books, wine, cheese, running, yoga, classical music, science fiction and other random things. I have yet to find a good watering hole for that kind of guy, but I think there's still hope.
She stresses the importance of finding someone who is good to you, who cares about your well-being and happiness. She advises to look older, but the trend in my extended family (and my sister) is to marry younger, so my fate (and the age of the potential guy) is still up in the air.
When I accepted a job offer and moved to New York around this time last year, she wanted to throw a "goodbye and good luck" party for me for her friends. I thought the idea was silly. She said that we should take the time to celebrate all of the moments in our life.
We celebrated and had a great time.
It also got me thinking: How many daughters are able to talk about dating (and swap stories) with their single mothers? I'm happy that we have this unique opportunity to learn more about each other and to truly get to know each other in ways other mothers and daughters typically are not able to. We are, in some way, a real-life Lorelai and Rory talking about friendships and dating and relationships.
When I first moved into my new apartment, the walls were the dull yellow of a decaying sponge cake, and I expressed an interest in painting the walls. She recommended we throw a "paint party." I wasn't planning on "Tom Sawyer-ing" my friends into helping me out, but she didn't view it that way. "It's a great way for everyone to get together. Have some drinks, have some food and make a party out of it."
I sort of acquiesced, in the fact that we are having people come over to paint. The walls in the Brooklyn apartment are absurdly high and I can't reach it even with a stepladder and was wondering whether I should get a bigger ladder or enlist the help of taller guys.
"Ask the guys," she said. "They're safer."
I'm thankful for the constant advice and our vast array of communications. I'm glad that through it all I know she will always be there for me, and I for her. I'm proud of her taking this leap forward in the dating world. I'm proud of us.
And there is nothing I would change about our relationship.
Earlier on Huff/Post50:
PHOTO GALLERY
Social Media 101