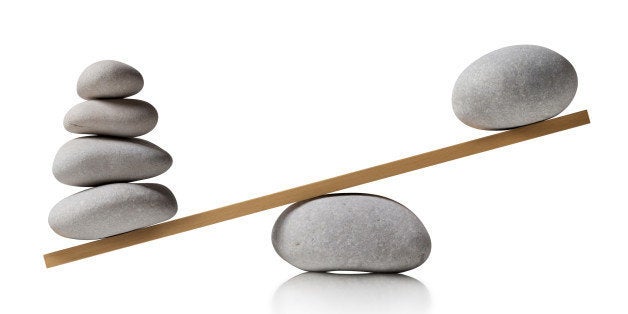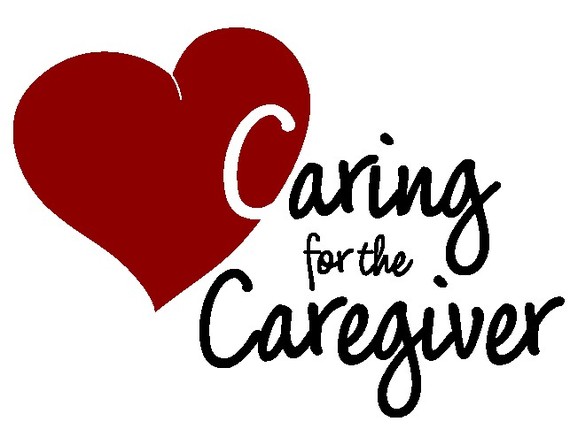 I am intrigued by the entire Thrive concept and the idea of living a balanced life where you are still considered successful, while still dealing with the highs and lows of life. It's something that so many men and women strive to attain while on this journey of obtaining a fulfilled, purposeful, life.
I can certainly attest to having to learn how to strike a balance between various aspects of my personal and professional life.
On a personal note, my father had a massive stroke in March 2011 and is still in the recovery process so my passion for health and wellness runs deep. I started a non-profit organization, The Robert Hill Foundation, in his name, to be a platform for stroke advocacy, prevention and overall health and wellness.
I am also currently an ambassador and spokesperson for the American Heart Association, the American Stroke Association and the Power To End Stroke campaigns. By having a background in media, I understand the importance of using media as a tool and a platform to get vital messages out to the public and impacting the masses.
I've also had to learn how to just surrender and make time for myself and learn how to let go. Becoming a caregiver wasn't something that I had planned for or was prepared for because my father was walking around fine then all of a sudden, his life and the tapestry of our family changed instantly. As you are navigating through this new terrain, you are basically learning as you go and there is really no blueprint to follow to learn how to adapt to these drastic life changes. Immediately, you are met with financial, mental, emotional, physical and psychological challenges and experiences that are completely brand new and foreign for you, your loved one and your entire family. There is a small learning curve and adjustment period and you have to learn to acclimate quickly and accordingly, without any type of knowledge, resources or support group in place. It feels like you are being taken on a roller coaster ride that you haven't been prepared or properly "strapped in your seat" for.
You go through the ebbs and flows, learn the lessons through trial and error, tap into as many resources as possible, work as a cohesive unit with your loved one's medical team and the instant network that's been created for your family, stay positive, informed, flexible, nurturing, upbeat and supportive and pray that God, your higher power, gets you through.
I know that many things are birthed out of tribulations and I am amazed at that concept all together. Even through the difficult moments, being a voice and creating something that will stand the test of time and help others, out of your pain, is just one of the many blessings that occurs. It's really all a part of the beautiful journey of life and learning how to "thrive" through it all.
Below are seven practical tips for caregivers' self-care suggested by The American Heart Association and The American Stroke Association.
Courtesy of Lori Ramos Cavallo, former caregiver and founder of Care Partners Resource.
A caregiver's life is packed with grooming, doctor or therapy appointments, exercises and food preparation -- often all before noon. That's why caregivers may experience exhaustion, depression and burnout. Any advice on how to handle the job may cause them to roll their eyes and shake their heads. Get plenty of sleep. Get regular exercise. Eat a healthy diet. Do the things you enjoy. When life is so busy, it can be challenging to find time for any of these things.
Here are seven practical ways to find some time during your day to look after yourself, as well as your loved one.
1. Pre-make meals:
Weekends tend to be less hectic. Pick one day and prepare all or some of your meals for the week. You can then defrost and heat for meals during your busiest days.
2. Use alternative transportation:
If you work, arrange outside transportation for your loved one and meet them at the appointment. It can help reduce the time you take off from work. If you're part of the ever-growing
"Sandwich Generation," become a part of a car pool for school and practices with other parents. Taking one or two trips off your plate can add at least 30 minutes to your day. You can contribute by driving every other time or offering a gas card or babysitting.
3. Use a pill organizer:
If your loved one takes more than one pill per day, this is a good way to save five to 10 minutes, especially when each day is different.
4. Make lists:
By organizing your calendar, it helps you stay on task and avoid wasting time with extra trips to the store.
5. Stay focused and set time limits:
As caregivers, we're often researching the newest information to help care for our loved one. Although important, it's easy to lose focus and before you know it, hours have passed and you have forgotten your original purpose. Set a time limit and start a list of interesting discoveries. Refer back to the list at another time and stay on track today.
6. Prepare a care plan:
Although time-consuming at first, it will save time once completed. When leaving your loved one in the care of someone else, reviewing a completed care plan should take only a few minutes versus having to go over everything -- which can take up to 30 minutes.
7. Just say yes:
This can be the hardest thing of all! When anyone offers to help in any way, accept the offer or say thank you or, if what they've offered to do isn't something you need, offer an alternative that would help.
Editor's Note: This article is not meant to be taken as the only guideline to follow for caregivers, it is merely advisable information and applies differently to every individual situation.


Photo via The Information Center
Follow Madinah N. James on Twitter: www.twitter.com/madinah1111