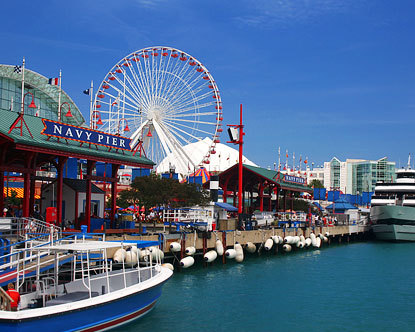 With Illinois' financial state in dire straits, the state needs money where it can get it. While much of this debt is being felt on the backs of taxpayers with Gov. Quinn's recent decision to make the "temporary" income tax hike permanent, there are other sources of revenue for the state, like tourism. Though there are many historic and entertaining sights to see in our state, which one do you think is the most popular attraction in Illinois, and approximately how many people do you think visit per year? Check your answers with this helpful map below!
Did you guess correctly? Or were you surprised by the results? Share your reactions below!
Want more content like this? Then be sure to check out our other related articles by clicking the links below!
How do you know you're from Illinois? These 12 ways will tell you.
Just wait, there's 12 MORE ways to know you're an Illinoisan.
It's not all fun and games in Illinois, especially when you look at our financial situation.
How will the candidates for governor work to improve the state of our state? Find out with our easy-to-read candidate scorecards!
Want to help make Illinois great again? Then click here to contact your state representatives instantly about issues that are important to you and your family.