Old habits die hard and Lebanon's media choose the easy route to report on the vitally important, yet misunderstood, energy sector.
"Will international firms lose interest in Lebanese oil?" asked the daily Al Joumhouria over a week after the Ministry of Energy and Water had postponed a fifth round of bids to explore for oil and gas off Lebanon's coastline.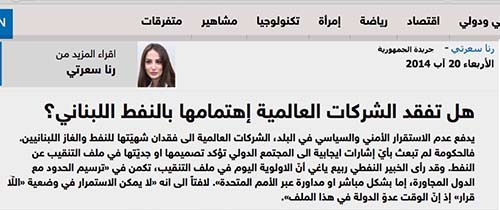 Screen shot of Al Joumhouria article
Besides referring to a report from the Economist Intelligence Unit and providing some historical background on the process, the article relied on just one expert source, Rabih Yaghi.
MTV Lebanon News also reverted to type by using only one source for a complex story on the country's oil and gas prospects - the very same Yaghi.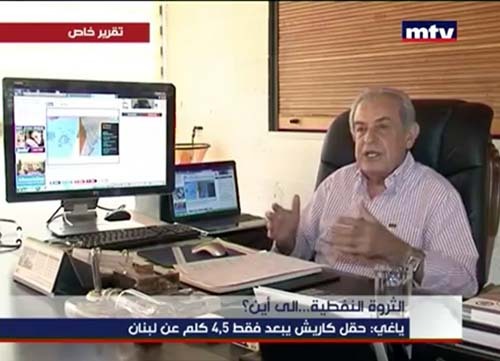 Screen shot of Rabih Yaghi discussing Lebanon's potential oil and gas wealth
The piece had aired barely a week after a news conference and workshops aimed at tutoring journalists on the do's and don'ts of covering this specialized field.
Funnily, on the day of the training MTV's business reporter, who covered the news conference, praised her station's primacy among Lebanese media in providing more than one-sided political accounts on the burgeoning energy sector and potential windfall for Lebanon's struggling economy.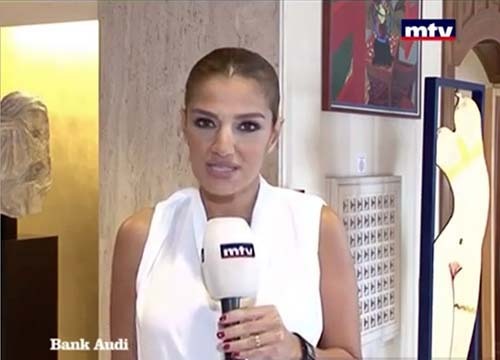 Screen shot of MTV reporter praising her own station's energy coverage
Al Joumhouria and MTV are hardly the exceptions.
Journalists scored low points according to "Lebanese Media Coverage of the Oil and Gas Sector," a monitoring report by the SKeyes Center for Media and Cultural Freedom that urged news organizations to diversify their reportage and be diligent in providing accurate information on the subject.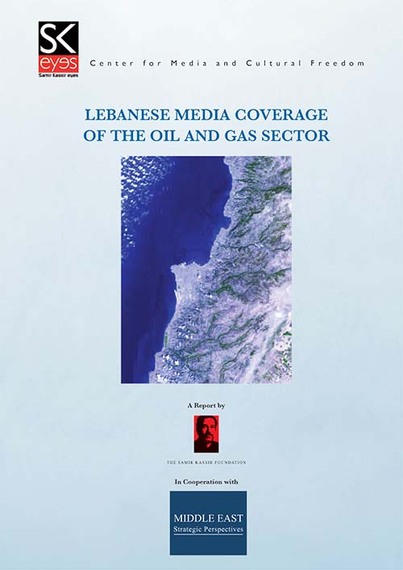 Lebanese Media Coverage of the Oil & Gas Sector (Abu-Fadil)
A vast majority of coverage focused on politics with very little attention paid to the environmental impact the sector will have and the role of civil society in also monitoring the sector. Many of the articles and television reports monitored included factual errors and terminology was often misused.
In the report on six TV channels, five newspapers, two news websites and one magazine, journalists sometimes quoted sources that imparted inaccurate information, or misquoted sources.
Media also paid little attention to oil and gas developments in neighboring Cyprus and Israel, although they could have an impact on Lebanon.
All the more reason for media to better scrutinize an industry with a shady reputation, perceived as bribing government officials and placing profits above environmental and community considerations.
In countries with poor transparency track records and high levels of corruption, revenues from oil and gas sales are often mismanaged. Lebanon, which lacks an access to information law, scores poorly on international measures of transparency and, according to a state-produced report from 2011, has a bureaucracy infused with corruption.
Why all the fuss?
The report, produced in cooperation with Middle East Strategic Perspectives, as well as support of the Global Center for Journalism and Democracy at Sam Houston University in Texas, and funding from the Norwegian Foreign Ministry, noted:
Lebanon's potential oil and/or gas resources have become a larger part of the national conversation since the adoption of a law in 2010 allowing for offshore drilling and the subsequent establishment of the Lebanon Petroleum Administration.
A black gold bonanza would be a much-needed shot in the arm to help Lebanon pay off its mounting debts, provide jobs, stem the flow of emigration and reverse some of the brain drain, and, deliver 24/7 electricity in a country suffering from chronic power shortages.
But that's a long way off since Lebanon still hasn't drilled any exploration wells, meaning it's hard to estimate how much oil and gas there may be.
Data prompted a former energy and water minister to announce in 2013, "the current estimate, under a probability of 50 percent, for almost 45 percent of our waters, has reached 95.9 trillion cubic feet of gas and 865 million barrels of oil."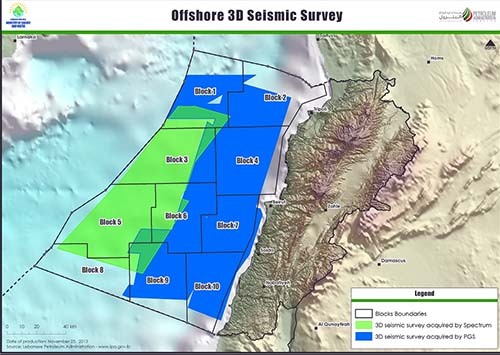 Screen shot of LPA's offshore 3D seismic survey map
Enter 52 international oil companies that applied for rights to search in Lebanon's Exclusive Economic Zone (EEZ).
But successive governments have yet to permit specific firms to set up rigs and begin exploring, much less extracting.
Other sticking points have also hampered the process.
The eastern Mediterranean island of Cyprus has already made discoveries.
Lebanon finalized an agreement with the Cypriot government in 2007 demarcating their common maritime border before a Lebanese commission in 2009 defined the southernmost limit of that area as several kilometers below the first demarcation.
Israel, to Lebanon's south, has also made discoveries and is well on its way to becoming an energy-producing country. Lebanon is technically in a state of war with Israel.
Cyprus and Israel later penned an agreement using the first demarcation line as the northern limit of Israel's EEZ, thereby leaving a contested area of 870-square kilometers (336 square miles) between Lebanon and Israel.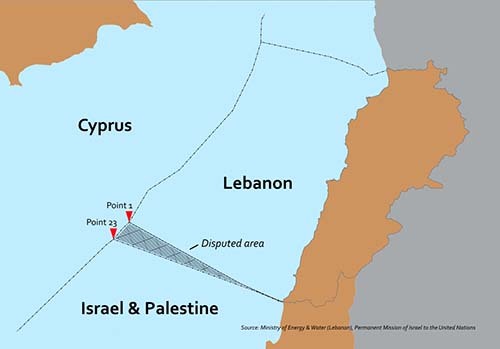 Screen shot of Lebanon's Exclusive Economic Zone & disputed area
The confusion over these issues and Lebanese media's track record prompted SKeyes to organize training sessions this month for journalists designed to arm them with tools and sources to improve their coverage.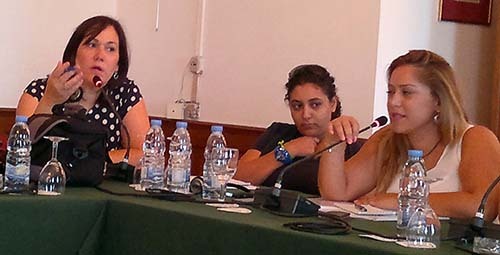 Veteran journalist/trainer Kelli Arena (left) explains intricacies of energy
coverage (Abu-Fadil)
The workshops are a precursor to later in-house training aimed at helping news organizations get an effective grasp of the topic.
That will require proper fact-checking; diversifying reliable sources; reporting on developments in neighboring countries; understanding the energy sector's terminology; reporting on a variety of related topics; and, the proper context in all stories.