Thanksgiving is quickly approaching and whether you're spending it with your family, meeting the significant other's parents for the first time or hosting a soiree of your own, you probably are on a hunt for that perfect holiday dress. Not to worry though, I have looked far and wide to hopefully solve your dilemma finding 12 amazing dresses, all under $100, that make the cut to become the dream holiday dress for any occasion. I also went ahead and paired them with shoes and accessories (all under $100) to make your styling job a little easier.
Although it's so easy to spend your entire budget on one special outfit, I do encourage every fashionista to dig into her closet first. It's possible that you already own a dress that's similar to one of the choices below and all you have to worry about is accessorizing. Or conversely, you may already have all of the required accessories and all you need is that perfect flock to go with it. Either way, with the money you save on anything you don't have to (or chose not to) buy, I encourage you to go to your local supermarket, buy some Thanksgiving goodies and donate them to your local Food Bank.
Happy Thanksgiving fashionistas and may your fashion savings help make someone else's Thanksgiving special.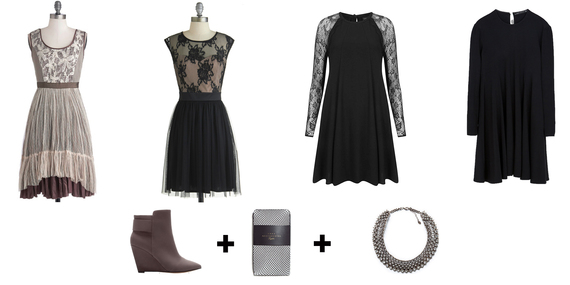 Dresses: ModCloth - ModCloth - TopShop - Zara
Accessories: Shoes - Tights - Necklace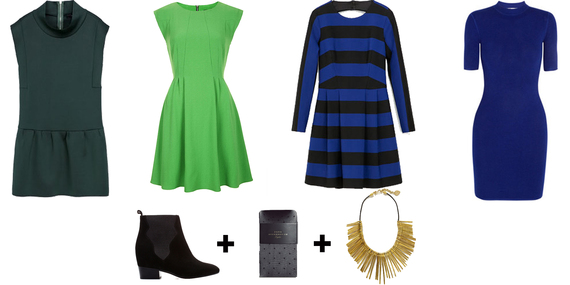 Dresses: Zara - TopShop - Zara - Alexander Wang