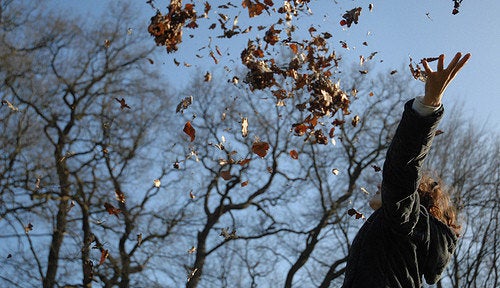 Okay people, this is it. I am getting down to the last couple of blog posts before I take my blessed and profound maternity leave, and wow is this pending break stirring up all kinds of feelings in me.
Some nights I traipse around pregnant, breathless, and eating grapes at 1 a.m., overwhelmingly nervous and afraid of what will happen in my silence. Will I still be able to get a book deal? Will I lose a ton of traction? Am I messing up all my hard work?
Some evenings, however, I sit quietly on my meditation cushion in a state of sweet acquiescence as to what this vast and mystifying experience called giving birth (for the third time) is all about. My moods are countless. So, too, are my hopes and fears around my looming three-month leave.
My deepest, most-knowing sense, however, is that this utter break taking is exactly what I must do.
Here's why: I cannot in my own good conscience merely write to you about truth, awakening, supreme peace, or presence. I must live in alignment with my very noble notions. I must personally live out and percuss with my pleas for a more enlightened way of being.
In other words, I must walk my talk.
For me, right now, at 36 weeks pregnant and counting, walking my talk translates as devoting myself wholly to giving birth and only giving birth. It means surrendering myself completely to the emergence of this new life and then gracefully rolling with the raucous experience of it all. And believe me, a ton of crying and laughing and being at a total loss are most assuredly involved!
Yes, this is my truth of the moment and I am writing it, speaking it, and sharing it directly with you.
Now, I have to ask, what is yours? Are you willing to seriously commit to your truth? Can you not only touch it, feel it, and know it, but also actually go out there and embody it, breathe it, speak it, birth it?
Taking truth to the nth degree is like moving from pecking someone on the lips at age 10 to fully and passionately making out at age 16. Can you take this leap today? Do you dare?
Come on. Try it. What happens when you commit to birthing your truth?
From this end, I promise to keep on letting you know just how wild and transformative walking my talk goes...