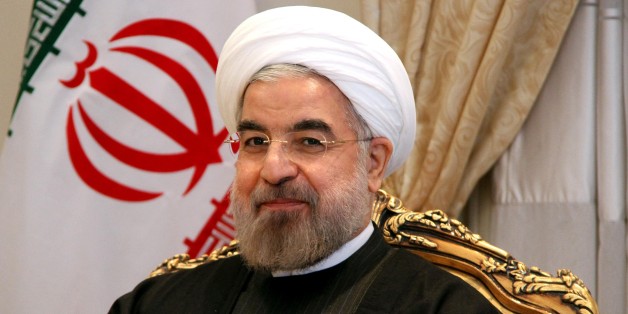 Will Iran Use its Influence in Syria to Stop the Government's Bombardments?
The "London 11," consisting of several countries that have been supporting the moderate Syrian opposition, will hold a meeting in Europe next week, with U.S. Secretary of State John Kerry also scheduled to attend. In this convention, the subject of the Islamic Republic of Iran's role in the resolution efforts of the Syrian civil war as well as delivery of humanitarian aid to the nation will be discussed.
As a result, this month, Iranian leaders encounter a unique and distinct political opportunity to improve Tehran's political image. This will require Iran to take serious and immediate steps in persuading President Bashar al-Assad to at least stop the bombardment of Aleppo, and to allow the delivery of humanitarian aid to several besieged cities, villages and towns, particularly to parts of Aleppo.
This move will bring about several political opportunities for the Islamic Republic of Iran. Firstly, if Iranian leaders make such a move, they would be capable of changing their reputation and gaining popularity among the overwhelming majority of Syrian people who currently view Tehran as the major backer of Assad's regime and his brutal force. Iran is also considered to be responsible in assisting Assad in military, advisory, intelligence, economical and political avenues, ensuring that Assad retains his power.
Political Opportunities: Regional and International
Secondly, Tehran would be capable of scaling down some of the regional geopolitical and strategic tensions, as well as alleviating the regional security dilemma that is primarily emanating from Tehran's unconditional political, military and economic support for the Assad regime's apparatuses.
Third, and more fundamentally, if Iranian leaders are attempting to achieve a further thaw in the diplomatic, political and economic relations between the United States, the West and Iran, Tehran's potential efforts this month (regarding persuading Assad to halt the bombardment of Aleppo and allowing for the delivery of humanitarian aid to several besieged cities and towns) will be instrumental in achieving that objective.
In addition, this would aid Tehran and the P5+1 in building further trust with regards to Iran's real intentions and regional ambitions, ultimately pushing the temporary nuclear deal beyond the finish line and into a permanent and comprehensive nuclear deal.
Therefore, if Iranian leaders act immediately before the Geneva talks and the "London 11" meeting, significant regional, international and political advantages can be given to Tehran.
The Real Political Dilemma: Will Tehran Take This Political Opportunity and Alter its Stance Toward Assad?
As U.S. Secretary of State John Kerry stated, "Iran could participate very easily if they would simply accept the Geneva 1 premise on which Geneva 2 is based," adding, "and if Iran doesn't support that, it's very difficult to see how they're going to be 'a ministerial partner' in the process... We are happy to have Iran be helpful. Everybody is happy to have Iran be helpful."
This brings us to the major political dilemma: Will Iranian leaders grab this political opportunity and make such moves this month? Will they at least urge Assad to stop the bombardment in Aleppo and allow for the delivery of humanitarian aid to those desperately in need? This will grant Tehran the aforementioned political and economic advantages.
Without doubt, Tehran has a considerable amount of political leverage over the decision made by Assad's regime and his apparatuses. Tehran's continued flow of millions of dollars (credit and cash), advanced weaponry delivery, military training, and provided troops on the ground (primarily from Iran's Revolutionary Guards Corps and the semi-militia group Basij), have been vital in keeping Assad in power after almost three years of conflict.
We need to delve into the core of the issue to examine Tehran's possible reaction in the following weeks. The premise that Kerry is referring to, which is accepted by the majority of participating nations, indicates that a transitional government should be formed in Syria. The Geneva 1 accord called for the Syrian government and opposition to form a transitional government "by mutual consent", meaning that Iran would have to accept the Geneva II negotiations' basic goal of planning for a Syria after Assad's resignation.
As a result, even urging Assad to stop the bombardment and allow humanitarian aid to besieged cities and towns would necessitate Tehran to fundamentally change its stance toward Syria, particularly towards Assad's power.
It is unlikely that Iranian leaders would accept the Geneva II premise, or even take any action to urge Assad, its staunchest geopolitical and strategic ally, to stop the bombardment and allow humanitarian aid.
For Iran, Assad's Alawite police-centered state is still an instrumental gateway to arming proxies like Hezbollah; disrupting and countering the U.S., the West, and other regional nations' goals and objectives in the region; consolidating the Shiite coalition; as well as, tipping the balance of power in favor of Iran.
This sheds light on why Iranian leaders, including President Hassan Rouhani and spokeswoman Marzieh Afkham, have given no recent indication that the Iranian government is ready to take any of these aforementioned steps, urge Assad to halt the bombardment of Aleppo, or allow for the delivery of humanitarian aid to besieged cities, villages, and towns.
This post first appeared on Al Arabiya.
--
Majid Rafizadeh, an American scholar and political scientist, is president of the International American Council on the Middle East. He is originally from Islamic Republic of Iran and Syria.