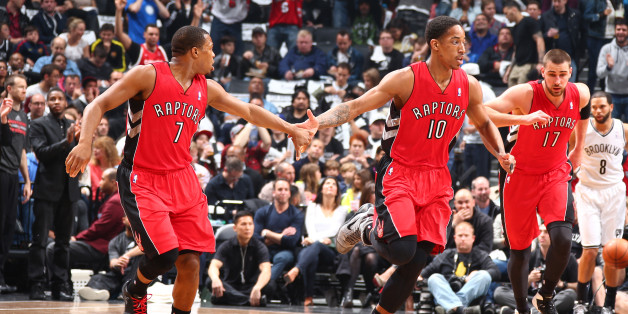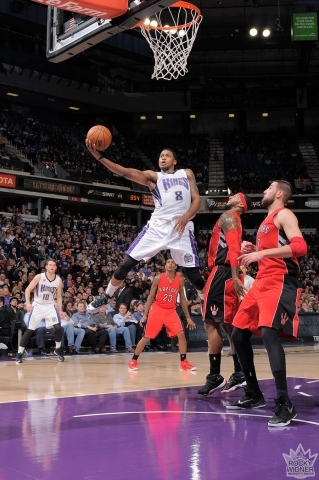 Photo by Rocky Widner
Sacramento, CA - The best thing about "hot" teams is that they eventually cool off. But unfortunately for the Raptors that didn't happen. Toronto, who holds the NBA's second best record, handed the Kings their fourth straight loss. Without DeMarcus Cousins for his third straight game due to a virus, Sacramento fell to the Raptors 117-109.
"Demarcus is the anchor of our defense and he's a central figure to our offense," Kings head coach Michael Malone said. "There's no excuse not to be able to defend at a much higher level."
Rudy Gay tallied 20 points, six rebounds, and one block. It was the third straight game that Gay scored 20 or more points. Ben McLemore finished with a team-high 21 points. And Derrick Williams scored a season-high 18 points off the bench. But despite a good effort Sacramento they were outplayed and outrebounded.
"We got the start we wanted, but I am a firm believer in that you finish the way you start," Raptors head coach Dwane Casey said. "You can't win in this league thinking your going to outscore people 117 points and not play defense. That's a huge concern."
"The way that we started the first and third quarter was unacceptable," said Malone.
The Kings came out cold and flat. Toronto scored 31 points in the first quarter, 35 in the third and shot 50 percent from the floor. Terrance Ross recorded 20 points for two consecutive nights, James Johnson tallied a season-high 19 points, seven rebounds off the bench and Kyle Lowry recorded his fourth double-double of the season with a game-high 27 points and 13 assists.