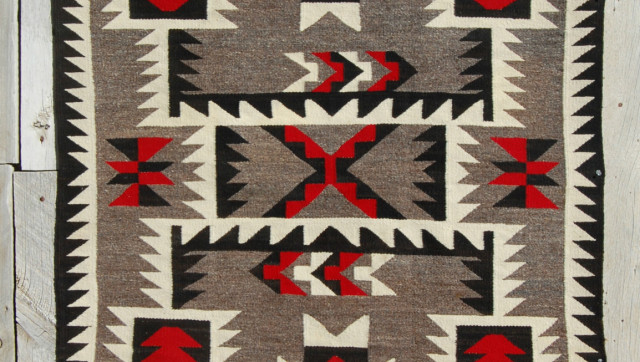 In the famous words of Diana Vreeland, "I loathe nostalgia." But, somehow, paradoxically, I absolutely adore vintage clothing. And now, since the launch of Byronesque.com, none of us ever have to feel nostalgic in order to love all things vintage.
According to Byronesque.com's tagline, "We're not borrowing from the past, we're the future of fashion." The founders of the brand have set out on a quest to transform the current culture of fakes and fast-fashion, as Byronesque prides itself on being the first online hub combining editorial and e-commerce components dedicated solely to authentic vintage.
The site's editor-in-chief, Gill Linton, informs, "Real vintage is 20 years old, or older, and designed by people who pushed imaginations, and whose creativity still challenges us to demand more today. Our goal is to establish the first industry standard." During our conversation, Ms. Linton revealed that you won't find brands such as Chanel and Hermès on the site, as the site focuses primarily on the subculture elements of the vintage market. She goes on to say, in her take-no-prisoners British swagger and accent:
We're collaborating with people who inspire us to demand more than fast-fashion knock-offs and vintage that makes one look like an extra from a period drama. So much of fashion editorial and e-commerce is repetitive, because everyone's chasing the same stories and trends. Our goal with Byronesque.com is to provide an antidote to fast-fashion and culture with vintage that is provocative, dark and sexy. We will focus on inspiring people with unique stories behind each piece and the subcultures that breathed life into them. There's no subculture anymore. And people buy too much crap.
Even if I tried, I don't think I could have said it better -- "People buy too much crap."
Hopefully, with the hefty -- and justified -- price tags for some of these extraordinary investment pieces, you won't be discarding these treasures any time soon. Judging by the extraordinary selection on the site, I am positive these vintage finds will continue to live on and become much more valuable and in demand with time.
On the editorial side of the site, Byronesque pays intellectual homage to the lives and minds of the most important characters and contemporaries in fashion history. Unlike today's disposable fashion and interchangeable designers, Byronesque focuses on artisans whose work continues to inspire new generations and challenges the mediocrity of modern pop-culture. One of my favorite editorial videos on the site features the iconic and eccentric Diane Pernet. Diane is seated in her signature black Spanish lace, waxing poetically, whilst simultaneously educating viewers on the work and life force of fashion designer and cult favorite, Charles James. There is also the video featuring Boy George, wherein he pays the ultimate tribute and homage to David Bowie by crediting him for being his biggest musical influence. The video climaxes with Boy George giving us a full-frontal view of his Ziggy Stardust tattoo -- on his arm. The site is expected to gradually roll out other content contributions featuring cultural influencers such as Zebra Katz, A.F. Vandevorst, Kate Lanphear, Ève Salvail and many others.
Meanwhile, the e-commerce component of the site is inspired, curated and edited by some of the fashion industry's leading vintage experts and authorities. Renee Bejil, a renowned fashion stylist, actually shuttered the doors of his iconic NYC vintage boutique, New World Order, to sell his entire collection exclusively through Byronesque.com. Mr. Bejil has also taken on the role of head of merchandise for the site, and has painstakingly curated designer vintage clothing and accessories from the most progressive vintage boutique and private showrooms in London, Paris and New York. A great number of these editorial pieces will be available to the public for the first time ever through the site.
As a true lover of authentic vintage, with a strong dislike for down market designer/retail chain collaborations, Byronesque.com is a welcomed relief to the subpar design hamster wheel the fashion industry has become over the past decade. Finally, there is a place vintage aficionados can truly contextualize the importance of fashion's rich, layered and subversive nature instead of marginalizing and defining it's contribution by means of conspicuous consumption. I, for one, hope you all will join me as we lose ourselves in the intriguing maze of editorials, video testimonials and vintage offerings that I believe will quickly become the Byronesque movement. And hopefully, 20 years from now we will have left something meaningful behind worthy of inspiration and appreciation.