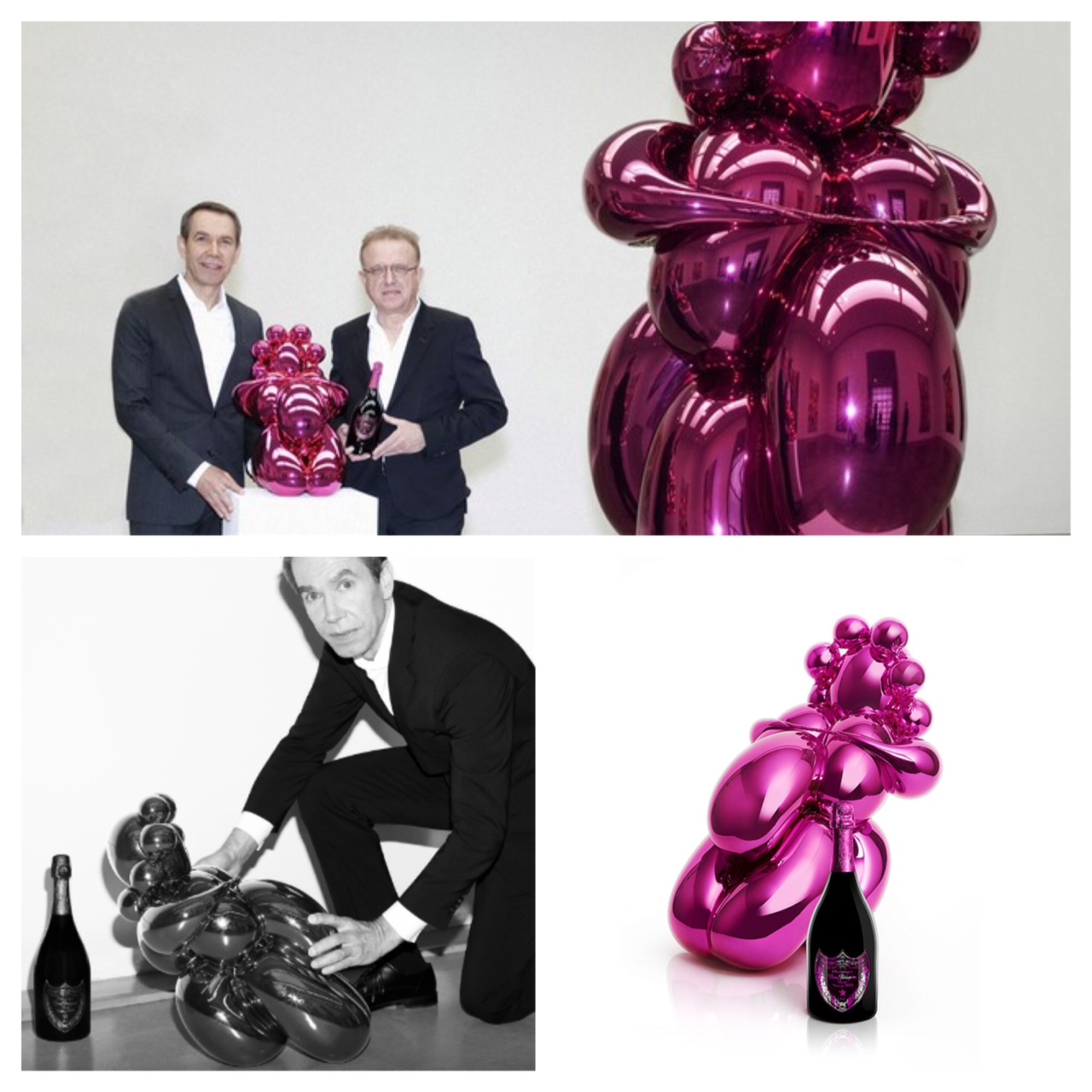 Jeff Koons and Richard Geoffroy -- Balloon Venus for Dom Pérignon
Anyone who has known me for more than five minutes can attest to the fact I am always very nervous, border line compulsive, about the dysfunctional marriage between art and commerce. However, you let someone marry art and booze -- and I'm so f'n there...
The most recent art meets blah, blah, blah to come buzzing across my cool radar is this brilliant collaboration between Dom Pérignon's Chef de Cave, Richard Geoffroy and the pop-art icon, Jeff Koons. Initially I thought to myself, "Oh Jeff must have scribbled a few doodles across a Dom Pérignon bottle in some sort of weird hot neon or pop color explosion, yada yada yada..." But it wasn't until I noticed the $20,000 price tag that I thought to myself, "This bottle had better also come with a lifetime supply of happy endings and cigarettes..."
VIDEO EXCLUSIVE: Dom Pérignon Balloon Venus by Jeff Koons
Forget the happy endings -- these two cultural titans have done the art and champagne worlds one better. Mr. Koons has designed a miniature sculpture modeled after his towering Balloon Venus, while Monsieur Geoffroy has created a superb Dom Pérignon Rosé Vintage 2003 which is encapsulated within its precious frame. This limited edition offering has been dubbed Balloon Venus for Dom Pérignon and is Mr. Koon's first collaboration of this kind with a champagne house. And for those who don't believe the $20,000 price tag is a steal for an art collector or enthusiast, compare it to the world record set last November for Mr. Koons' original Tulips sculpture which sold at Christie's for a cool $33 million.
Personally, I don't have 20 grand lying around collecting dust and not interest, but in my muse fantasy mind I am envisioning some lovely Sheikh or Sheikha from Qatar or Abu-Dhabi (wink-wink) or generous Russian Oligarch (side-eye) delivering this package to my doorstep with a lovely note saying something like, Balloons for my Muse or perhaps Pérignon for my Purple Passion. On second thought, who gives a flying balloon what the note says or who it is from, all I know is that this collaboration between Mr. Koons and Dom Pérignon has made me question the very nature of my art vs. commerce argument, which is... I can't really remember at this moment as I am still trying to figure out how to get my hands on an extra $20K. Sad but true.
Throws down mic and hangs head in shame...
photos courtesy of @nadinejohnsonpr