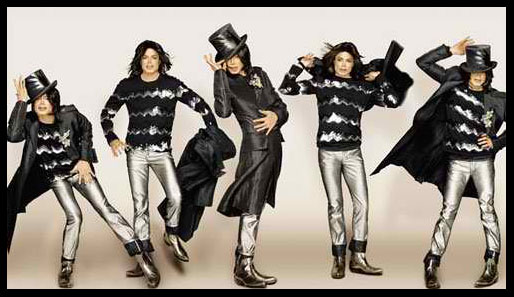 As I reluctantly pulled myself out of bed the other morning, plopped down at the computer and slowly began slipping into my morning routine, I was struck by the trending topic everywhere I clicked -- Michael Jackson. I immediately felt a pang of discomfort as I was sure this trending had something to do with either Dr. Conrad Murray's trial and/or the controversial Jackson Family Tribute Concert recently held in England. But imagine my happy surprise as I clicked on the topic du jour and the first images that popped up were of Vogue editor Rushka Bergman and The King of Pop.
Well, it turns out while Mister GoLightly was out and about in the city that never sleeps, faithful America's Next Top Model fans were being treated to a trilogy of fabulousness, "The Kardashians, The Jacksons and La Rushka Bergman." Give me a moment while I collect myself from the thought of all this fabulosity in one place. Personally, I stopped watching Top Model after the outrageous and outspoken Miss Jay was removed from the judges' panel, but clearly from all of this morning and last night's online chatter, ANTM has life left in it yet. So as I sat in my chair, sipping a hot, steaming cup of regret, it suddenly dawned on me that I possessed something that 99.9 percent of the viewers of ANTM could only dream of -- Ms. Bergman's mobile number.
So, before my brain could catch up with my index finger, there I was, feverishly dialing one of the most genius and brilliant, not to mention busiest, fashion editors in the world hoping she would spare five minutes for an impromptu interview.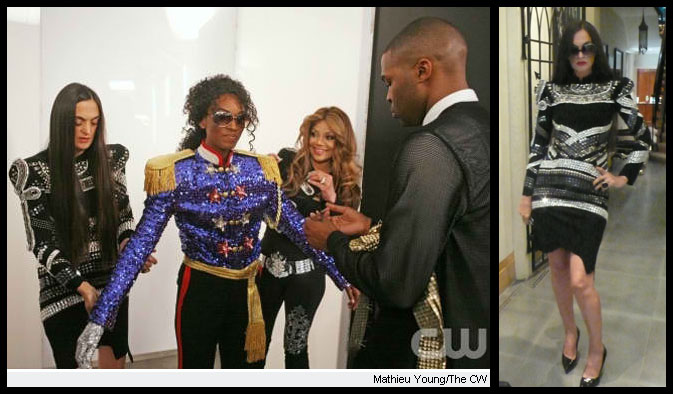 If any of you guys were tuned in the other evening, I am sure you can imagine that Rushka has a way of answering the telephone like no one else: "Hello daarrrllliiinnnggg -- It's Rrrrrrushka. Rrrrrrushka Bergman." I must admit, I'm always just a little tickled everytime I hear her sparkling voice accompanied by her dramatic accent. She is a total character -- a sort of Diana Vreeland meets Arianna Huffington. Smart, sassy, sophisticated, worldly, confident -- the list goes on and on. Rushka truly possesses all those magical qualities that one wishes for in a person that lives, breaths and worships fashion.
No matter what the topic, one is always struck by her honesty and compassion for her fellow creatives as well as the creative process. So there we were, all connected, with me dying to get her opinion on her latest television appearance on ANTM. But before I could get a word in edgewise, between the darlings, sweeties, and divines -- Ms. Bergman had invited yours truly to drop everything and meet her for an early lunch. Now, to the average fashion enthusiast, this might not seem like a big deal, but in my world this is like being granted an audience with the Pope, or at least the High Priestess of Chic. So I quickly rearranged my schedule, got myself all spruced up and off I went "lightly" into Gotham City to break bread with the fabulous Rushka Bergman.
Let me tell you, to walk down the city streets with Ms. Bergman of Italian Vogue is absolutely priceless. Everyone is staring at her -- but she is staring only at you. Rushka is like a walking encyclopedia of all things cool, next level and fine art. I don't even think she actually uses the word fashion in her vocabulary -- it's simply a given that it is at the epicenter of her universe. So imagine my shock once we had been seated for only a few minutes before she began explaining and sharing with me her top secret plans on her next big project. At one point I had to survey the lavish Italian restaurant to make sure I wasn't being punk'd. Once I realized it was all on the up-and-up, I immediately begged her to let me share this new information with my readers. At first my proposition was met with gracious and elegant resistance --but slowly I could see the catharsis taking place. I've had the unique pleasure in my career of working with some amazing artists, activists as well as revolutionaries, and there is always a point in the process when true visionaries realize that a project, idea or concept -- is much bigger than anything they could have ever envisioned. So imagine hearing these words come out of Rushka Bergman's own mouth -- Michael Jackson's Costume Exhibition.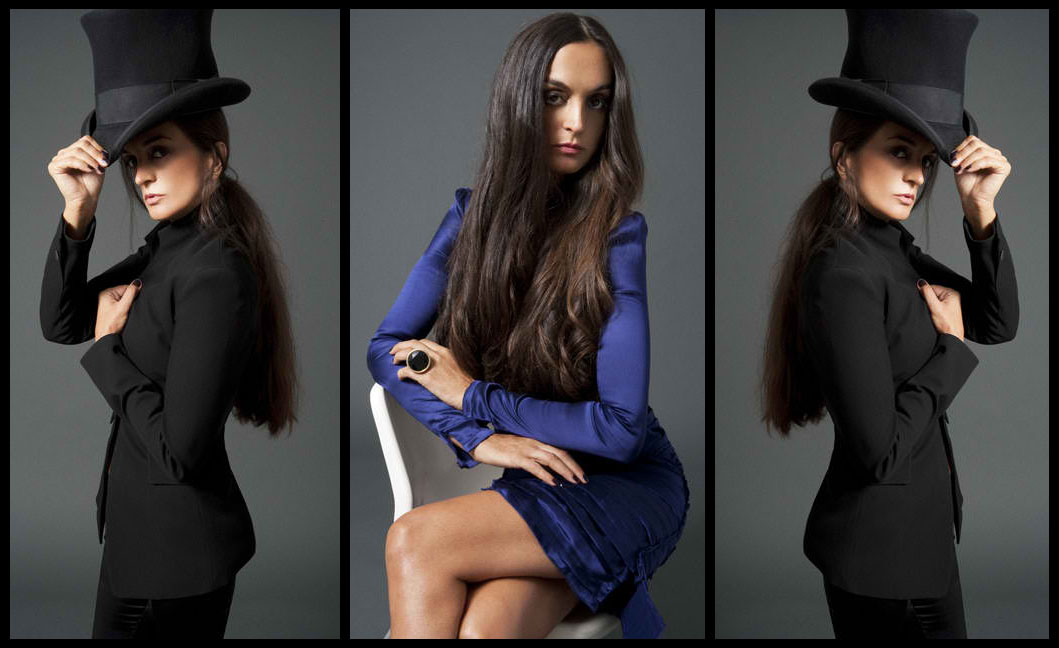 I can't contain myself -- I'm still swooning over this revelation. A Michael Jackson Costume Exhibit curated by his personal stylist, confidant and friend -- Rushka Bergman. It's almost too brilliant and genius for Mister GoLightly to comprehend.
It turns out that Ms. Bergman has been quietly working on this project for several years and has been holding it very close to her vest as well as her heart. I even got the feeling that perhaps Rushka and Michael may have been secretly planning this exhibition well before his passing. I will admit, at a certain point I became a bit teary-eyed as I listened to her explain the visual symphony of such an undertaking; the costumes, the designers, the archives, the music, the beads, the GLOVE. With everything she was planning and envisioning, one thing struck me -- there was never a mention of money, budget, fame or profit. This is so rare these days, as whenever you normally hear the name Michael Jackson it is always followed by the proverbial sound of "kerching-kerching!" As Ms. Bergman continued to describe her daunting plans in her harmonic English meets Italian meets Serbian vernacular, I found myself once again covered in goose bumps. I knew that not only was I privy to listening to the beginning stages of perhaps one of the greatest costume exhibits of our life time, but I was also bearing witness to a true labor of love.
As our lunch date came to an end and I was forced to go back to my reality of subways, sirens and Gotham -- I couldn't help but look back at Rushka's smiling and satisfied face and think to myself, "Michael Jackson is somewhere smiling down on his dear friend and giving her his blessing."
Now that I'm back home, safe and sound, let me see if I can dig up the number to Harold Koda, Curator of the Costume Institute of the Metropolitan Museum of Art. I know I must have it somewhere (because I keep track of these things)... If Mr. Koda thinks he had a record breaker with Alexander McQueen's Savage Beauty -- just wait until Micheal Jackson -- THE KING OF POP hits the hallowed halls of the MET!
Photos courtesy of Rushka Bergman Studios.
ANTM photo (center) courtesy of the CW.