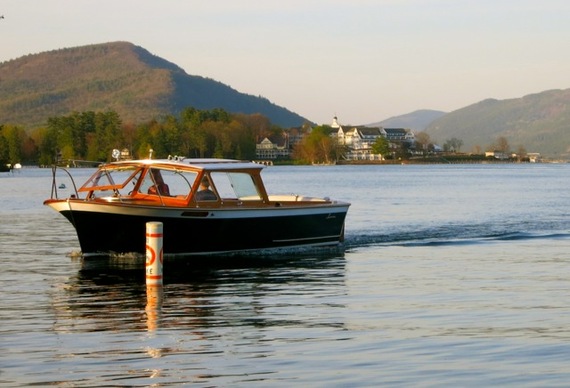 Cooperstown, Saratoga Springs, Lake George -- these New York State mountain and lake towns were deep breaths of fresh air to our forebears who built grand resorts to escape the city heat. Each successive generation continues the tradition -- in some cases improving on and adding to attractions, restaurants and lodging. In others, leaving well enough alone.
Here are 20 things -- new and old -- to do to make a week in these resort towns complete (two nights in each). Check GetawayMavens.com for more to do in these and other "Offbeat" destinations in the Northeast USA.
COOPERSTOWN NY
Known primarily for the Baseball Hall of Fame, Cooperstown entices even non-sports fans with its beauty. And beer.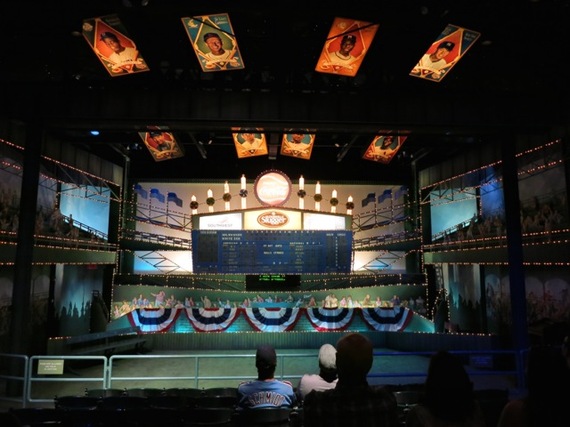 1. Even if you don't know a pitcher from a catcher, visit the Baseball Hall of Fame for the 13-minute multimedia "Baseball Experience" in the Grandstand Theater. It's rousing, patriotic, and will turn you into a baseball fan for a few hours at least.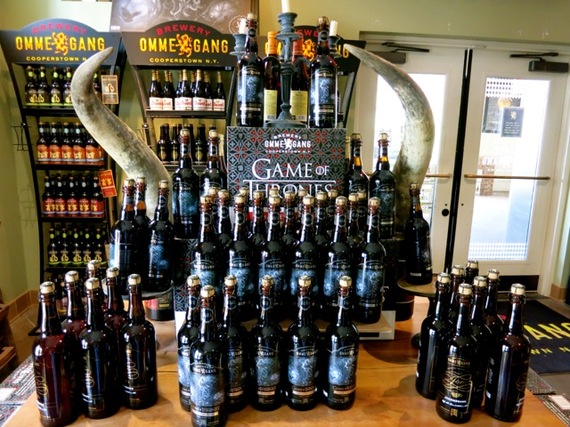 2. HBO loved the beer at Brewery Ommegang so much, it chose this American Belgian-style beer maker to brew up a Game Of Thrones series. Even better, you can tour the brewery -- located on a former hops farm in Cooperstown-and taste your own favorites.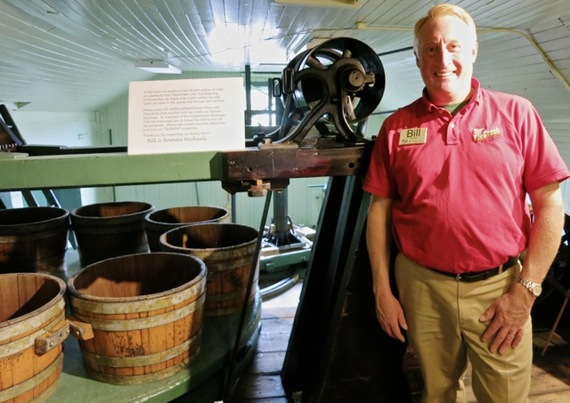 3. Meet "Cider Mill Bill," at Fly Creek Cider Mill, who will tell you about his 150-year-old cider press -- powered by water from the adjacent creek -- and offer samples of over 40 apple, cheese, fudge and other products in a filled to the brim shop. This cider mill has been a family favorite for generations and is still going strong.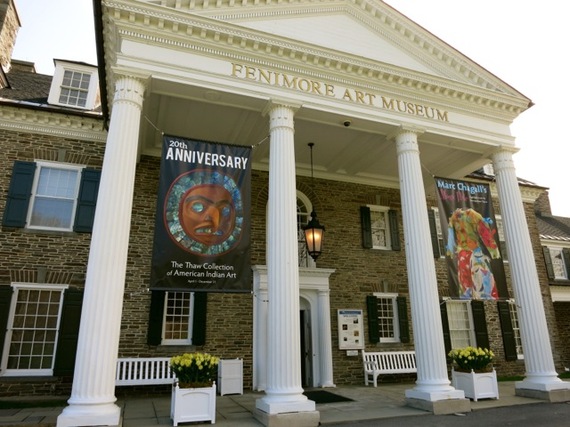 4. Check out the Thaw Collection of Native American Art at the lovely Fenimore Art Museum. Visitors have been known to come up to Cooperstown specifically to seek out the source of several pieces on loan to the Metropolitan Museum in NYC.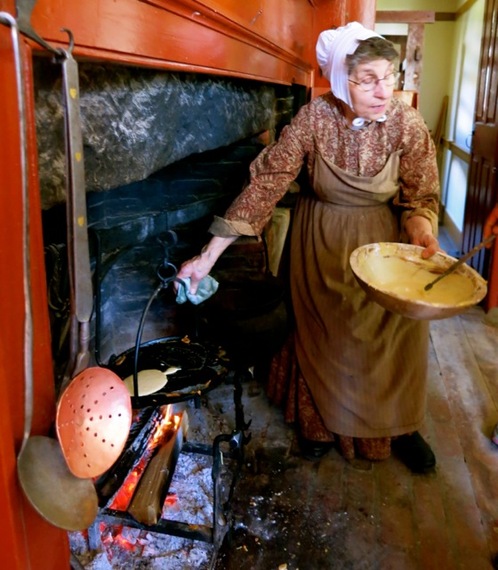 5. Print a broadsheet, bang out a nail, cook over an open fire, then ride the Empire State Carousel at the fantastic "living history" Farmers Museum. The Carousel, conceived of and created by New York teachers who love to carve, is the only one of its kind.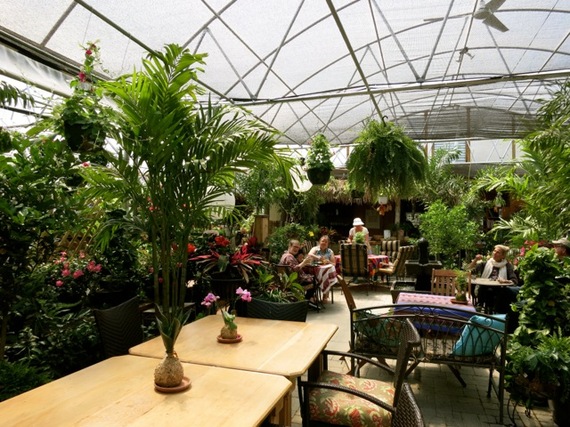 6. Eat one of the freshest meals you will ever have at Cafe Origins, which is located inside a working greenhouse. Though a bit out of town, word is growing, so if you must wait, you can pick up flowers, plants and trees from the on-site nursery.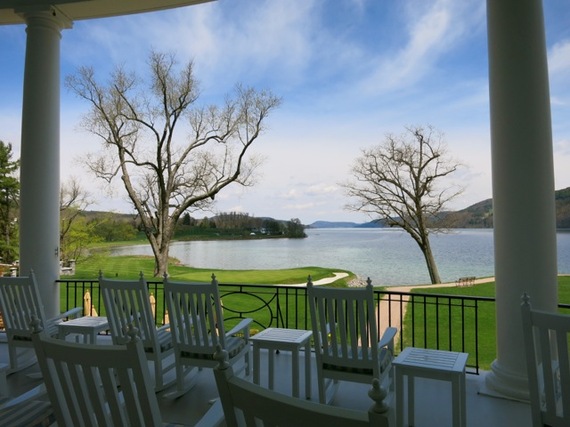 7. Book a room then secure a rocking chair on the lakeside veranda of the Otesaga Resort Hotel. If the weather is fine, this is where you'll stay, sipping wine and waving to the golfers on the 18th hole of the historic Leatherstocking Golf Course, a stone's throw away.
SARATOGA SPRINGS NY
Since the mid-1800s people have been coming to Saratoga Springs for the mineral water, the "Baden-Baden"-like baths and the Saratoga Racetrack. Here are some other reasons to visit.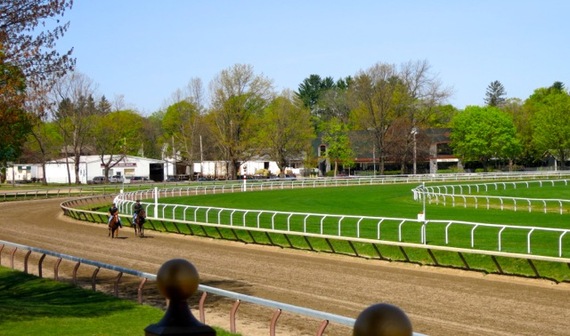 8. Many people, Carly Simon's "you're so vain" bad-boy for instance, come to Saratoga during racing season for the equine rivalry. But even off-season, you can see the ponies training at the Saratoga Racetrack on Saturday and Sunday mornings from 7am-11am. Just head to Gate 15 and ask for the Whitney Viewing Stand.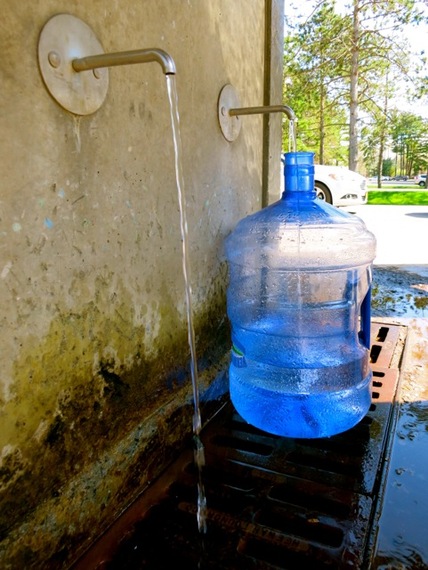 9. Join the line at a public fountain in Saratoga Spa State Park for some fresh-from-the-ground Saratoga Spring Water. Bring your own container, or just splash your face with a cool blast of pure H2O. It's free for the taking.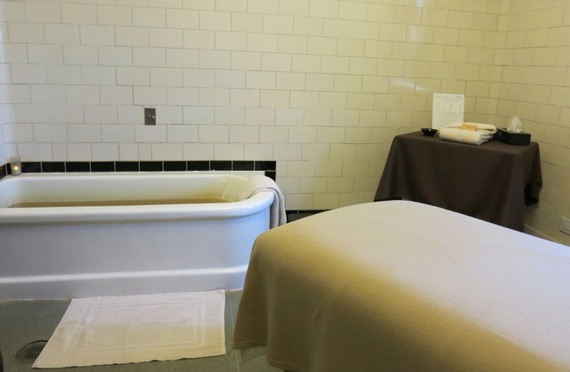 10. Indulge in the strange but pleasant sensation of a warm and tingly effervescent soak in the mineral water that gave Saratoga Spa its name at the Roosevelt Baths. "It's like bathing in champagne," says one repeat customer. A 40-minute soak in a private room is just $35.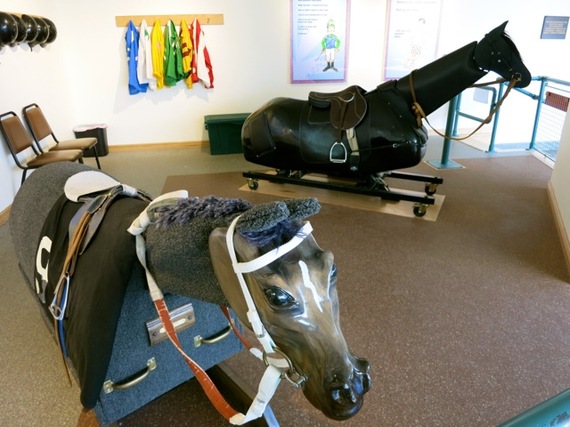 11. Do you have the guts to be a jockey? Find out on the popular "Racing Simulator," a mechanical horse synchronized to move with jockey-cam videos that provides a rare chance for visitors to the National Museum of Racing Hall of Fame to get a taste of the peril and exhilaration of the track.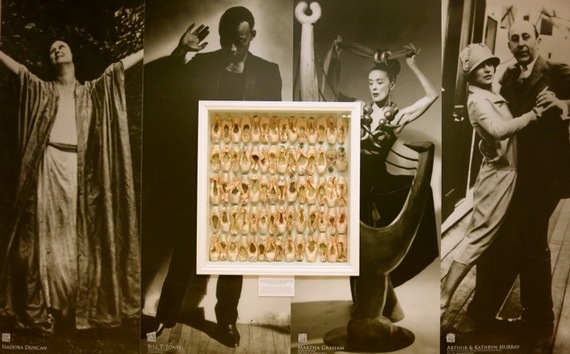 12. Find your favorite hoofers, from Fred Astaire to Bill "Bojangles" Robinson, to John Travolta, in the marvelous National Museum of Dance. Not for ballerinas only, this museum is a multi-media festival of the art of movement in all its forms and glory.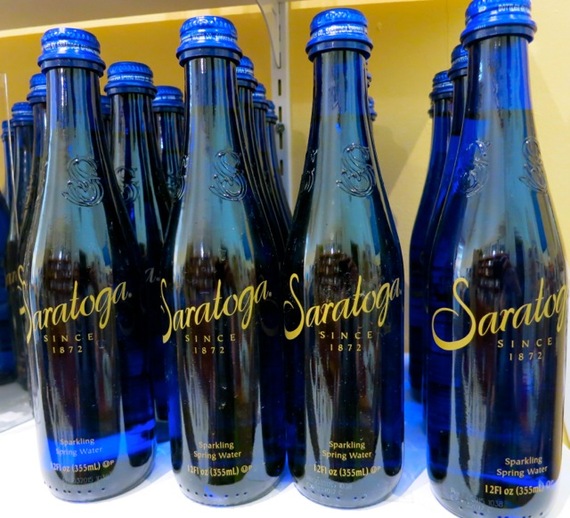 13. Discover Saratoga Spring's contribution to the world (the potato chip, Peppermint Pigs, and more) at the Saratoga Springs History Museum in the Canfield Casino -- purported to be haunted. The 3rd floor, consisting of rooms from the demolished Walworth Mansion, seems to be a hotbed of paranormal activity. In 2010, the Ghost Hunters, investigated some pretty strange incidents, including the appearance of ghostly figures in Victorian dress, weird fluctuations in temperature, and, strangely enough, invisible slapping.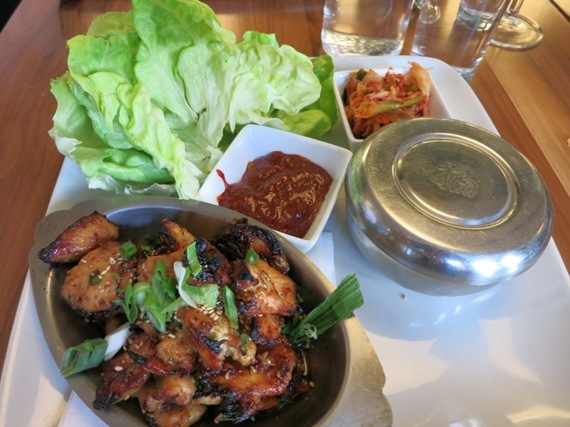 14. Order the delectable Korean-style Bulgokee ($27) a mixture of meat, sticky rice and kimchee in lettuce leaves, at Mingle on the Avenue -- a world-fusion by way of Korea restaurant. Chef Jose Filomeno's military father is half Puerto Rican, half Italian, and his mother is Korean, and his cuisine, an intercontinental mingling of flavors and cultures, is equally hard to define. Which is a good thing.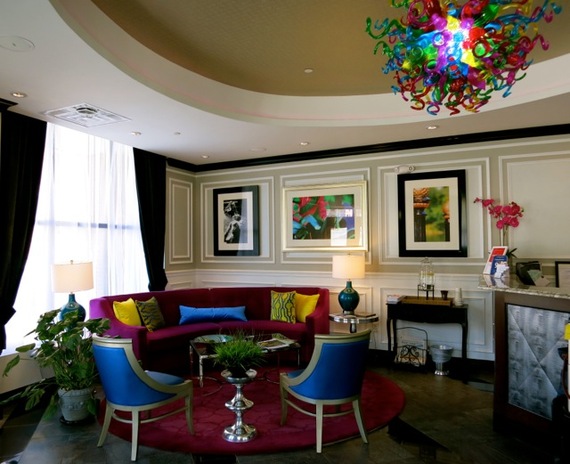 15. Stay at the Pavilion Grand, a brand new hotel a block from Saratoga's main street, with rooms and a lobby so cool, it's requested for fashion industry photo shoots. Designed to be a luxury condo complex, owners decided to make Pavilion Grand a boutique hotel instead, so suites are large and outfitted with posh, contemporary bedrooms and state of the art kitchens. You can hire a chef to cook for you or your group in privacy -- making for an exclusive bachelorette or girlfriend getaway.
LAKE GEORGE NY
The 32-mile long crystal-clear Lake George has mesmerized the likes of Thomas Jefferson and generations since. Camp out on one of the hundreds of tiny lake islands or stay in splendor at the venerable Sagamore Resort.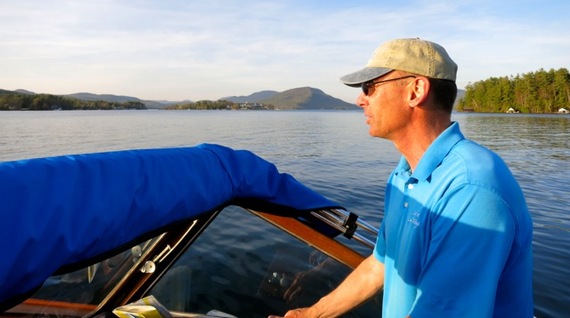 16. Get an intimate, custom-designed overview of Lake George with Ron Miller of Love Is On Lake George Boat Tours. He'll take up to six people to his favorite, most photo-worthy spots, or wherever you want to go; the perfect way to loose the crowds on one of the most picturesque lakes in the country.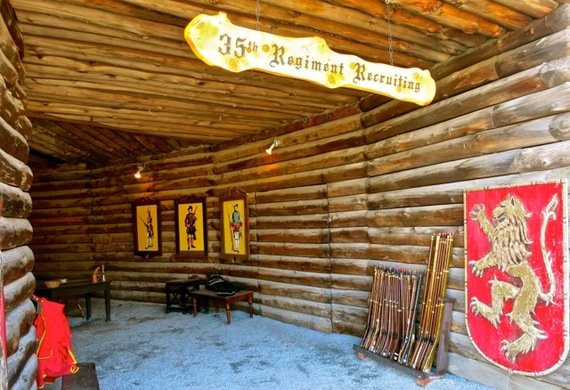 17. Kids love mustering for the 35th Regiment at Fort William Henry, the re-creation of the original fort that stood on this very place, from 1755 to 1757 (when it was burned down by French troops). Each is issued enlistment papers, a wooden shilling, a waistcoat, three-cornered hat and musket, and then marched around the center of the Fort to fire his or her musket. Learning history was never so much fun.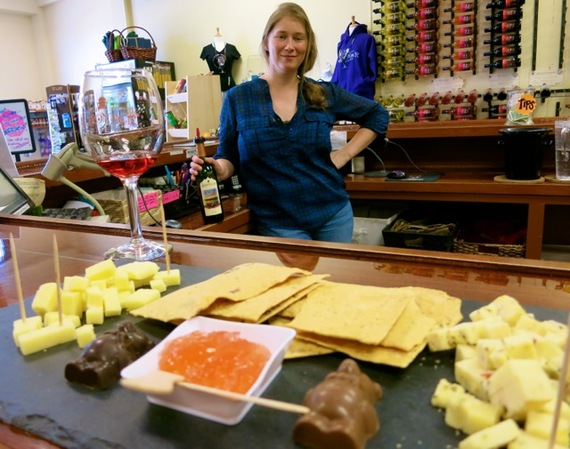 18. As far from pretentious as you can get, wine sampling in the Adirondack Winery -- right on Lake George Village's main street -- turns into a party every day. Perhaps that's why it's such a popular stop. Turn the experience into a mini-meal by adding the $10 Slate Plate -- an eye-catching presentation of Saratoga Crackers, cheeses from the Adirondack Cheese Co., local jelly from Surprenant's Berry Farm, and little chocolate bears from Birnn Chocolate, set out attractively on a slab of black slate.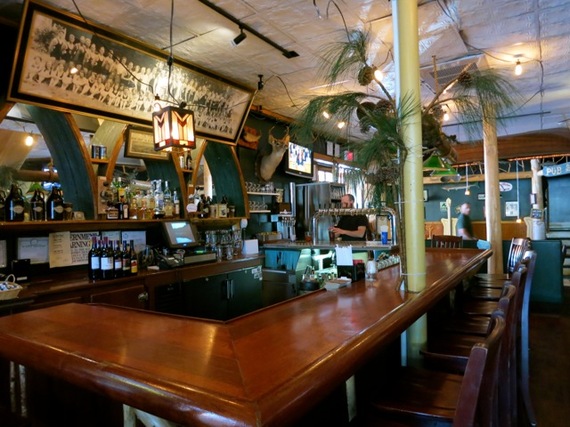 19. Beer aficionados already know how good Adirondack Brewery's Bear Naked and Iroquois Ale taste. Hit up the source in Lake George Village at the Adirondack Pub and Brewery.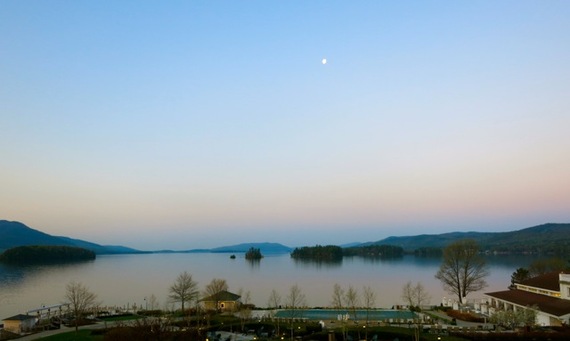 20. Views of Lake George from a suite at The Sagamore Resort are so transfixing, you don't even need to move from your private balcony to feel the lake's restorative power. At sunrise, you'll hear loons and other waterfowl welcome the day -- a day that can be spent exclusively on the campus of the resort that has been making family memories for over a hundred years (and which just emerged from a $150 million upgrade after a recent change of ownership).