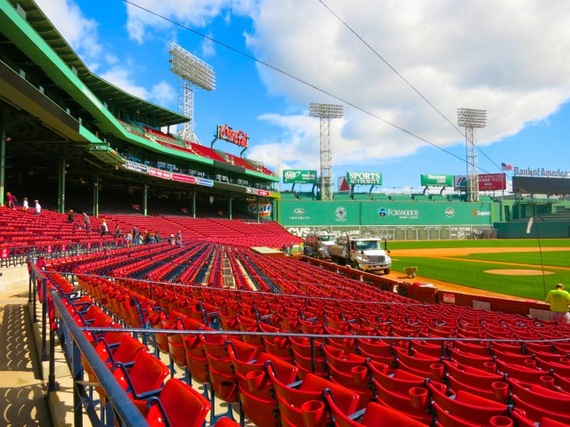 Join an archeological dig in process, climb into Air Force 2, throw bales of tea into Boston Harbor, fill your water bottles with famous spring water, pray with the last three Shakers on earth, hunt for ancient sharks teeth and gemstones, watch fish jump up ladders, see moose in their element, and learn how to race cars from the experts. These and dozens more experiences from Virginia to Maine are listed below. To discover the best places to eat and stay in each town, consult the GetawayMavens.com.
MAINE
Lewiston-Auburn ME: Hunt for gemstones at Mt. Apetite Park: You'll hear chisels before you see anyone, as this place is a known entity to rock hounds around the world, and quite popular. Though you might not find eye-catching purple-green tourmaline or the cobalt-blue apatite for which the park is named, you will surely find tons of clear and smoky quartz and mica-rich rock. Open daily dawn to dusk, free.
Lewiston-Auburn ME: Rancourt & Co. Shoe Factory Tour. On a factory tour of this third generation family owned business (Kyle Rancourt, grandson), you'll see buttery leather cut, formed and sewn into works of art you wear on your feet. Anyone interested in well-made and beautiful shoes will adore this very intimate look at artisans who hand-craft 30,000 to 35,000 pairs a year.
New Glouster ME: Sabathday Lake Shaker Village: Home to the last three remaining Shakers on earth and open for tours (and for worship on Sundays).
Greenville ME: Moose Safari with Northwoods Outfitters. Though the route is up to the discretion of the guide, this guided Moose Tour will take you on the dirt logging roads that criss-cross the Moosehead Lake region, a lovely way to see the area even if you don't spot one creature. But chances are you will. There are an estimated 60,000 of these "half-ton ghosts" in Maine (a moose population second only to Alaska), so keep your camera ready. May-November, $40.
VERMONT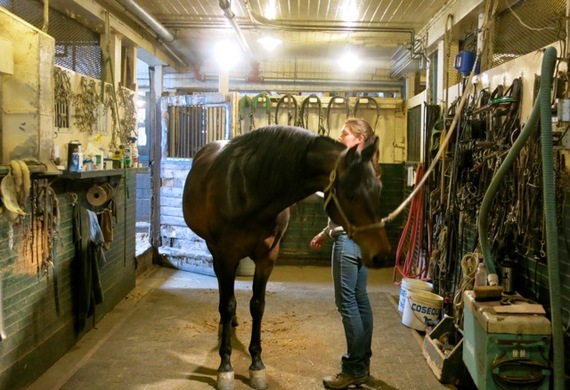 Middlebury VT: Morgan Horse Farm. Seventy percent of the world's Morgan horses can be traced back to this 215-acre farm in Middlebury VT. A tour of the farm begins with a video imparting the history of "America's First Breed of Horse," then offers a chance to interact with the sixty or so of them living here now.
Woodstock VT: Marsh-Billings-Rockefeller National Historic Site and Billings Farm Museum. Plan to spend the good part of a day investigating three environmental powerhouses who happened to live, one after the other, in the same house. George Marsh wrote the first climate change call to action, Man and Nature, in 1864. Billings created a sustainable farm on site that is still in operation (and a fun part of the tour). Laurance R. married into the Billings family, and ran the property until he and his wife turned it over to the National Park Service.
Plymouth Notch, VT: Calvin Coolidge Homestead District and State Historic Site. Coolidge grew up in this notch in the VT hills, population 29, and when he was thrust into the presidency (after the untimely death of Warren Harding), this tiny place became a tourist sensation overnight. See the kerosene-lit room where Coolidge was sworn in at 2;47 am on Aug. 3rd 1923, and learn the snarky reason that he donned a fancy suit for a farm-work photo.
NEW HAMPSHIRE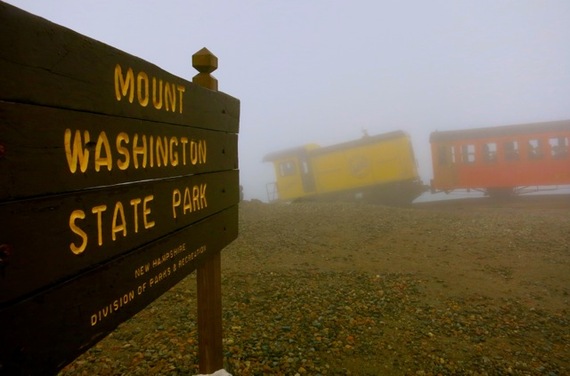 Manchester NH: Amoskeag Fishways. Come in May or June when tens of thousands of fish jump a series of ladders. Mesmerizing.
Bretton Woods NH: Mount Washington Cog Railway - opened in 1869, this was the first mountain-climbing cog railway in the world designed specifically for tourists. It remains in private hands and offers one of the most entertaining tours (despite its slow ascent at 5mph) in the White Mountains.
Tamworth NH: Remick Country Doctor Museum and Farm. If you've ever been curious about the life of dedicated, tireless country doctors, spend a few hours here. Father and son doctors, both Edwin Remick (though the son was Edwin Crafts Remick) saw to this farming community for a total of 99 years between them. For most of that time, the Remicks were the only physicians in Tamworth, seeing patients from this remarkably pretty homestead until the death of "Younger Remick" in 1993.
Canterbury NH: Canterbury Shaker Village. Today, there are four Shakers left - in New Glouster, ME. Canterbury remained an active Shaker Village until the death of Sister Ethel in 1992, though it had been turned into a Museum in the 70's. You can wander in and out of the 17 buildings on a self-guided tour or take one of several guided tours.
Holderness NH: Squam Lake Natural Science Center. Stay on the ¾ mile path for some of the best-designed rescued animal exhibits in the country. This educational facility is small, but packs a punch - and is a delight to kids and adults.
Holderness NH: Squam Lake Boat Tour. Learn all about loons (and see a few), and get a "behind the scenes" account of the making of the movie, On Golden Pond, in this 1 ½ hour motor around one of the smaller NH Lakes.
Lake Winnipesaukee NH: M/S Mount Washington. Ever since 1872, the M/S Mt. Washington has been providing tourists with lovely days and evenings out on the 21-mile long Lake Winnipesaukee (this ship since 1940). Sunset tours are the best and most dramatic way to see all aspects of this stunning body of water.
MASSACHUSETTS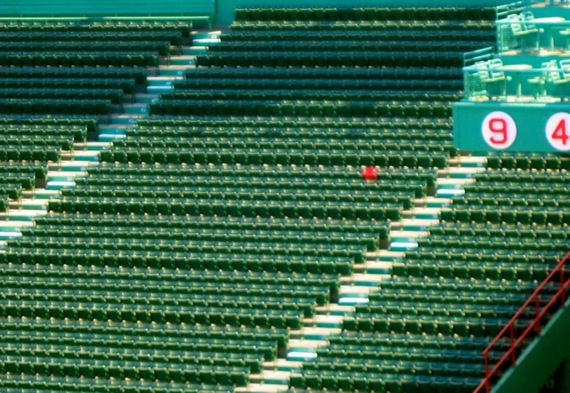 Boston, MA: Fenway Park Tour. Did you know that Fenway grows its own produce? Sit in press box, climb to the top of the Green Monster, and learn about the red chair and other legends of this historic park.
Boston MA: Tea Party Museum. You'll be revved up by agitators, dump bales of tea into the harbor, and stare agape at put-you-there holograms. But will you be tar and feathered? That remains to be seen at this ingenious Living History museum that puts you in the middle of the action. Learn about the original Tea Party in the very place it happened.
Amherst MA: Emily Dickinson Museum and Homestead. Dickinson lived most of her life (and spent most of her time) within the walls and gardens of this home in Amherst, and though by age 30 expressed, "I do not cross my Father's grounds to go to any house or town," she would make short appearances in the parlor during Amherst's "social event of the year," - the Amherst College Commencement Teas, hosted by her father, Edward, a founder of the school. A 90 minute tour includes The Homestead and Emily's brother's home, Evergreen, next door.
Amherst MA: Yiddish Book Center. Walk into the 49,000 sq ft. Yiddish Book Center, currently recognized as "one of the largest Jewish Cultural and Educational organizations in the country," designed to look like an Eastern European shtetl, grab a self-guided tour brochure, watch the 12 minute orientation video and prepare to be immersed in all aspects of this foreign yet familiar tongue.
Fall River MA: Battleship Cove. In 1965, the 608 ft. Battleship USS Massachusetts was sent to pasture in Fall River, followed by the Destroyer Joseph P. Kennedy, Jr. (used in the movie "Thirteen Days"), the Submarine Lionfish, a Russian-built Missile Corvette, PT boats and various military aircraft. Battleship Cove now consists of acres of floating gray, and is a favorite of those who served aboard these ships, their families and Boy Scout overnights.
Fairhaven MA: Henry Huddleston Rogers Walking Tour. This 90-minute walk outlines the life of Standard Oil Co. executive Henry H. Rogers and the magnificent public buildings that he donated to his hometown. You'll walk through the village area where one of the nation's most powerful businessmen grew up while you learn about his boyhood, rise to riches, and the gifts he bestowed on Fairhaven. The tour includes visits inside the Millicent Library and the Town Hall. It is held weather permitting. Free.
Salem MA: Salem Food Tours. Yes, there is a food scene in Salem. Karen Scalia, SAG Actor and foodie extraordinaire takes groups of up to 12 on a four-hour, five stop, eye-opening cultural, epicurean and historical walking tour of Salem. FYI - you will be well fed.
CONNECTICUT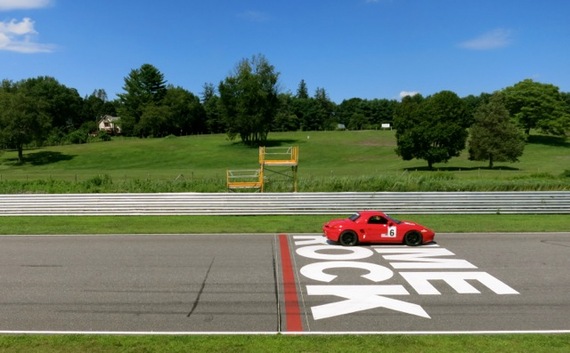 Lime Rock CT: Lime Rock Racetrack. Paul Newman used to race on this small track in the Northwest corner of CT, and if the spirit moves you, you can, too (at Skip Barber Racing School). But even if you just love the roar of the engines and don't want to get behind the wheel, you'll find a warm welcome on non-race days. Come to watch would-be racers make their way around this bucolic track - on non-race days, it's free!
Litchfield CT: White Flower Farm. Wander among the blooms at the famous flower and plant catalog come to life. Ask for a self-guided tour brochure in the shop, and be prepared to enter garden nirvana.
Wethersfield CT: Webb-Deane-Stevens Museum. The most popular "museum" in Wethersfield is actually three separate homes standing next to each other - each with its own style and history. Of course, it has been verified that George Washington slept here, as the Webb House belonged to Joseph Webb, the brother of Washington's aide-de-camp, Samuel Webb. But, there's also documentation that Washington met with General Rochambeau here in May 1781, six months before Yorktown, discussing the logistics of moving his army from Newport RI to New York. Washington's guestroom, richly decorated, is restored to how it would have looked when he stayed here.
NEW YORK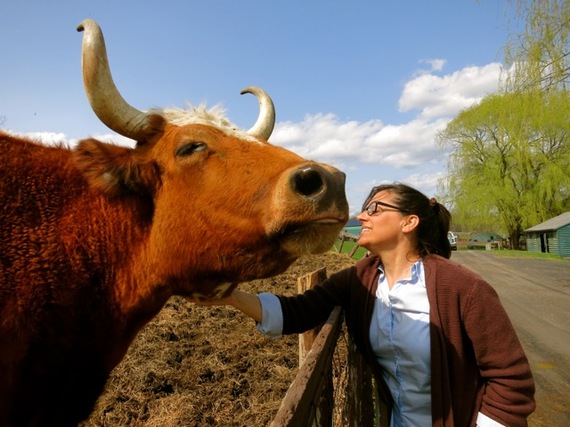 Lake George NY: Love Is On Lake George Boat Tours. Tool around the island-studded midsection of Lake George on a 26 ft. burnished-wood Lyman with Ron and Kathy Miller. You can arrange to be picked up almost anywhere on the lake, and Ron will custom design a route specifically for your party (up to 6 people).
Saratoga Springs, NY: Saratoga Race Course. Watch ponies go through their paces off-season at the Saratoga racetrack. Enter Gate 15 on weekends 7-11am, and head to Whitney Viewing Stand to watch trainers atop the next American Pharaoh.
Saratoga State Park NY: Roosevelt Baths. Water, water everywhere to sip and soak in. Start by booking an indulgent soak in effervescent warm mineral water ($35 for 40 minutes in a private room) at the newly restored Roosevelt Baths, and then bring your empty water bottle (up to 5 gallons) to one of several fountains for free Saratoga Springs Water.
Cooperstown NY: Baseball Hall of Fame. Even if you're not a baseball fan, the 13-minute multi-media experience in the Grandstand Theater of the National Baseball HOF will make your heart sing.
Cooperstown NY: Brewery Ommegang. Not for nothing was this brewery chosen by HBO to produce its Game of Thrones series. Rock and roll blasts as brewers make some of the best beer on earth. Open for tours.
Cooperstown, NY: Empire State Carousel and the Farmers Museum. It's Sturbridge Village MA or Williamsburg VA on a much smaller scale with one very distinctive attraction - the 2006 Empire State Carousel. Termed "The Museum You can Ride," the merry-go-round is the brainchild of New York State History teachers who like to carve.
Dover Plains, NY: Madava Farms, Premium Maple Syrup. Come see how its made and taste some of the best syrup in the world.
Rhinebeck NY: Old Rhinebeck Aerodrome. Kids these days think they've got it all over their elders when it comes to risk-taking, but just watch these WWI and Barnstorming bi-plane pilots in action.
Saugerties NY: Catskill Animal Sanctuary. Since it opened in 2001, the CAS has rescued about 3,500 farm animals, many which run underfoot on these 110 acres, like the free-ranging creatures they are now fortunate to be. Guests are invited on weekends to interact with an assortment of animals on 1 ½-hour tours that begin every half hour from 10:30 to 2:30.
Tarrytown NY: Sunnyside - Washington Irving's home. With its ivy-wreathed portico and gingerbread hued exterior, "The Snuggery," as Irving called it, puts one in mind of a fairy-tale cottage, quite anomalous for the man who penned America's first ghost story, The Legend of Sleepy Hollow. Costumed docents lead you through the home and property where Irving lived out the last years of his life. He is buried nearby, in Sleepy Hollow Cemetery, nocturnal home of the Headless Horseman.
PENNSYLVANIA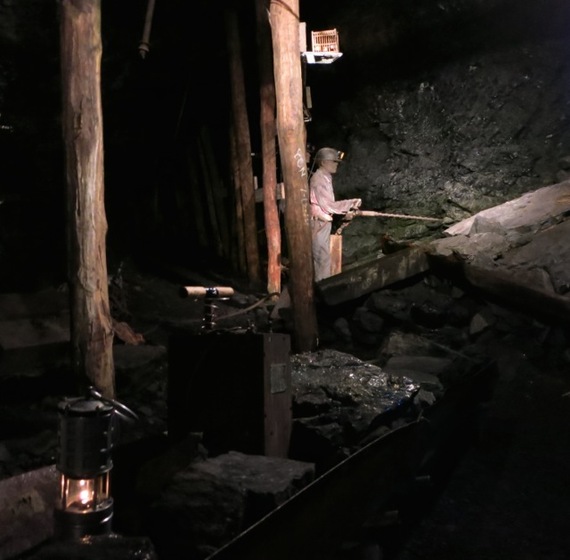 Carlisle PA: US Army Heritage and Education Center. Begin at the reception counter to scan your "dog tag" which personalizes information as you walk through the museum. Try to lift the weight of a backpack donned by Iraq and Afghan-bound troops, turn the "rattle" that warned men during WWI of a gas attack, try your hand at parachuting 700 ft. into enemy territory via a cool interactive simulation, imagine you're at the controls of a Vietnam-era Huey helicopter, listen to messages from US Soldiers in Iraq that were left on loved-ones' answering machines (one from a woman who couldn't believe that she was standing in Sadam Hussein's bedroom). It will blow you away.
Scranton PA: Lackawanna Coal Mine Tour. Feel what it's like to be a coal-miner, descending deep down in the earth. You'll travel backwards slowly down a 1,350 foot slope in a specially designed mine car and spend about an hour, walking nearly a mile, 300 feet underground.
Bucks County PA: Malmark Handbells. Malmark makes and sells the largest range of handbells and ChoirChimes® on the planet from its 50,000-foot facility in Bucks County. Acoustical Engineer and author, Thomas Rossing, deemed Malmark's ChoirChimes® "the purest sounding instrument in the world," and you'll understand why when you hear them - and a range of bells - in the demonstration room at the end of a very enthralling tour.
MARYLAND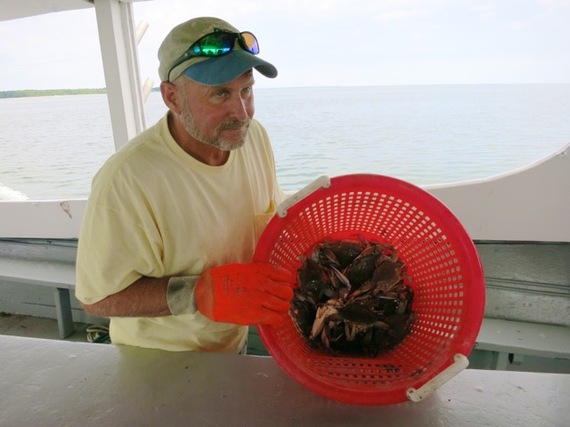 St. Mary's County MD: Go out on a working boat with a Waterman - a fisherman who hauls up and sells crabs and oysters in the Chesapeake Bay for a living. While these tours are now becoming popular, Phil Langley was one of the first to transition from fisherman to tour guide (though he still does both) about five years ago with his company Fish The Bay Charters on the Lisa S.
St. Mary's, MD: Tour Historic St. Mary's City - the country's first Catholic settlement (1634) with remains found beneath cornfields in the mid-1900's. An important and ongoing archeological site, St. Mary's City is being recreated in the most historically accurate way possible. It's Brick Chapel, built in 1667 and locked up in 1704 by the St. Mary's sheriff's office was rebuilt and UNLOCKED over three hundred years later, in 2010, by that very same sheriff's office. Incredible.
St. Leonard MD: Jefferson Patterson Park. Join an archeological dig in process at Jefferson Patterson Park, then scope out finds and equipment used for large-scale archeology at the onsite Maryland Archeological Conservation Lab (MAC) in a behind the scenes tour.
Calvert County MD: Hunt for Ancient Sharks Teeth. Grab a sand sifter and bucket and head to either Flag Ponds Nature Park or Calvert Cliffs State Park - both in Calvert County MD on the Chesapeake - and hunt for ancient fossilized sharks teeth. Teeth by the thousands come loose yearly from the sandy cliffs that were once underwater in a shallow area of the sea that scientists believed to be a "shark nursery." Best of all, you can take your finds home with you.
Solomons MD: Calvert Marine Museum. Watch scientists conduct DSI's (Death Scene Investigations) of Chesapeake Bay critters - ancient and modern- and witness them preparing specimens in the "Prep Lab." Immersive, engaging and yes, educational.
DELAWARE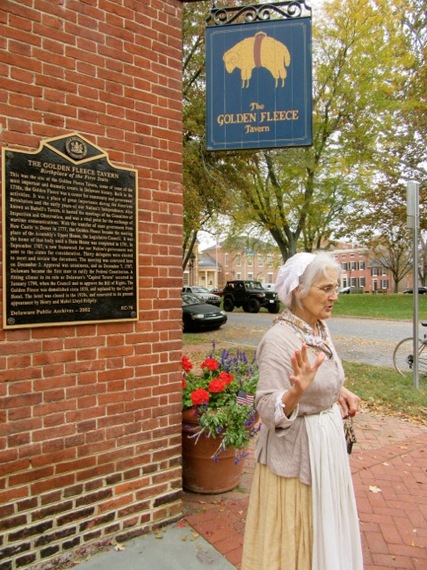 Lewes DE: Walking or Water-Taxi Tour through Lewes Historical Society. Lewes runs a slew of fantastically engaging history tours given on foot, by trolley, on kayak or water taxi. Life In Lewes Tour covers 3 centuries through six Historical Society buildings. The Water Taxi Tour brings visitors out to the 1880 East End Lighthouse. But for thrills and chills, I'm partial to the Lewes Legends Tour (June-Oct, Wed, 6pm, $10), incredibly spooky on a blustery October night.
Dover, DE: Air Mobility Museum @ Dover AFB. Step inside the just decommissioned Air Force 2 (used by Vice Presidents and First Ladies), the C5 Galaxy cargo hold (one of the largest military planes in the world) and other transport planes at this fantastic military museum.
Dover DE: Dover Green Walking Tour. Perhaps the most sensationalistic story in Dover revolves around the country's first "Murder By Mail" in 1898, originating in San Francisco, but with victims right here on the Dover Green. You'll hear about it and other stories of the "First State" to ratify the US Constitution on this illuminating walking tour.
Dover DE: Johnson Victrola Museum. Did you know that the saying "put a sock in it" derived from the only way that Victor Talking Machine users could dampen the volume on its speaker horn? You'll discover this and tons more at this esoteric, hugely entertaining museum covering the world's first popular record player. A tour takes you through a 20's era store to listen to music on original Victrolas, and then on to comprehensive exhibits about its history.
VIRGINIA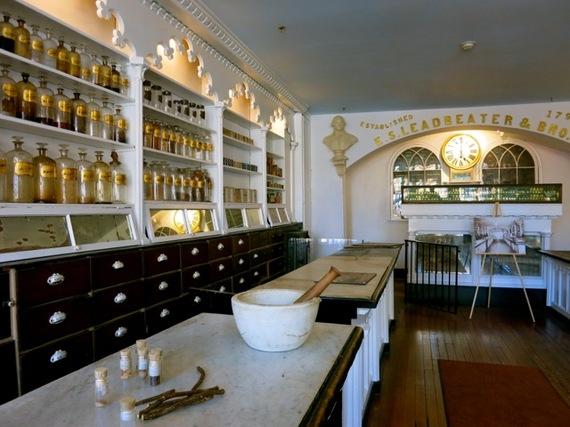 Fredericksburg VA: Rising Sun Tavern. Learn the origins of "Bottom's Up," and "Here's Looking at You," on this most entertaining tour of a Colonial-era tavern, given by a costumed docent.
Alexandria VA: Stabler-Leadbeater Apothecary Museum. The only difference between medicine and poison is the dose," you'll discover, on an entertaining and informative 45-minute tour of the pharmacy that served both Martha Washington and Robert E. Lee. Opened in 1792 (and moved to this building in 1805), E.S. Leadbeater sold drugs, paints, and sundries - even throughout the Civil War. Considered the "Oldest Best Preserved Pharmacy Post Revolutionary War," 99% of what you see on the shelves and in storage was what was left here when it closed in 1933.
Triangle VA: National Museum of the Marine Corps: If Walt Disney had been charged with honoring the men and women of the US Military, he'd have conjured up something like the National Museum of the Marine Corps. In fact, a former Disney employee did design some of the more interactive sections of this not-to-be-missed museum, which can be seen from I-95. Funded by the Marine Corps Heritage Foundation, the museum encompasses exhibits on US-involved wars from 1775 to Vietnam (a new expansion is bringing the exhibits up to date).