Wilmington DE is a DuPont town. E.I DuPont, founder of what became DuPont Chemical Company, established his business here after fleeing the French Revolution in 1801 with his father, Pierre who, in service to the Court of King Louis XVI faced certain beheading. And while there are now 4,000 DuPont descendents scattered around the world, the family has deep roots (many with deep pockets) in this Delaware city.
A visit here lets you in on the fascinating history and present of the DuPonts through their homes, museums, restaurants and hotels. For a full guide of the most fascinating places to see, and best restaurants and hotels in the Wilmington area, check GetawayMavens.com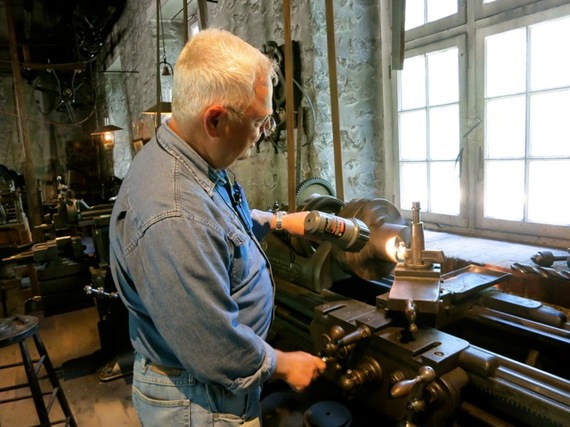 1. Hagley Museum. This is where the DuPont saga began. In service to King Louis XVI, Pierre Samuel DuPont was was scheduled for a beheading when he managed to escape France with his two grown sons, Éleuthère Irénée (I.E.) and Victor, to the fledgling United States. In 1802, the DuPonts built the first version of their ancestral home on a dip in the Brandywine River in Delaware. It was perfect for manufacturing a new form of gunpowder -- known as Black or Blasting Powder -- that wouldn't take out an eye or worse, and well-timed for the country's Westward expansion; building railroads, canals, and removing tree-stumps. Figure on a full day to explore all 235 acres of this complex. There are working demonstrations of 1870's machinery, things that blow up (yes, you'll see blackpowder doing what it was made to do), and descriptions of fatal accidents that will curl your toes.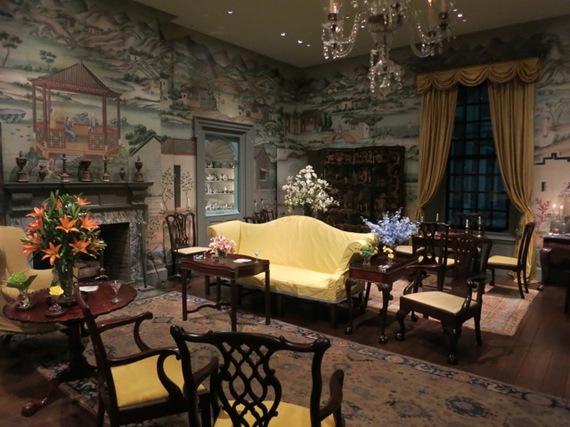 2. Winterthur. Henry A. DuPont, grandson of E.I., was a collector. Of rooms. He transferred 150 American Colonial rooms from all 13 original U.S. Colonies to his American palace -- beam by beam, crown-molding by crown-molding. DuPont purchased and expanded Winterthur from 40 rooms to 150 rooms between 1928 and 1931, with most of the Colonial chambers reassembled within its walls in the 30's and 40's. Over 90,000 pieces of furniture and trimmings were brought in separately. Most famous is a porcelain china set that belonged to George and Martha Washington and a full set of six silver tankards from the studio of Paul Revere -- circa 1868. Even if you are not that into the decorative arts, you'll be bowled over by the concept of fitting over a hundred existing rooms into a fixed structure. Take the Introductory Tour and be prepared to marvel.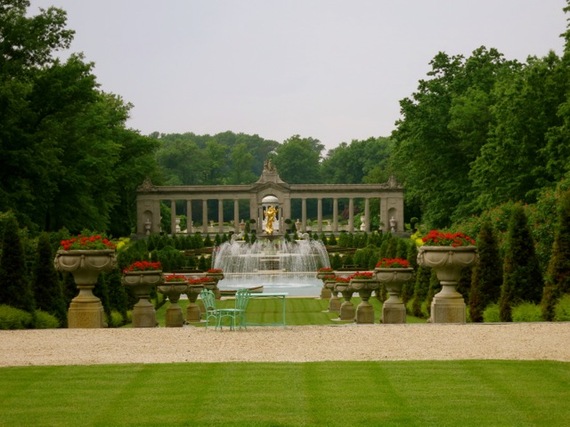 3. Nemours Mansion and Gardens. Nemours is yet another link in the chain of storied DuPont's. Alfred I. DuPont, another E.I grandson, built this 47,000 sq. ft. Versailles-like French château in 1910 at age 46 to woo his ladylove, Alicia Bradford. Not particularly flashy, Alfred believed that Alicia would love him if he treated her like a French Queen. It didn't quite work out that way. Though she married Alfred, Alicia considered him "a friend" (oh, the pain), so Alfred no doubt spent lots of time in the extravagant man-cave basement. Though the French gardens are spectacular and inside you'll see a sparkly chandelier from Marquis de Lafayette to Pierre DuPont and a clock made for Marie Antoinette, the lower floor is where its at in terms of ingenuity and manly pursuit. You'll find a shooting range, a two-lane bowling alley behind a retractable movie screen, and the ultimate guy's hideaway - with two billiard tables, a gun rack and four butler call buttons because "God forbid you should run out of bourbon or cigars." Alfred lost his second wife and his company (forced out by his cousins) in middle age, yet fortune smiled on him in the form of Jessie Ball, his third wife. He married her, bought up Florida Real Estate in 1923, made a fortune, and left it to fund DuPont Children's Hospitals in Orlando, FL and Wilmington, DE.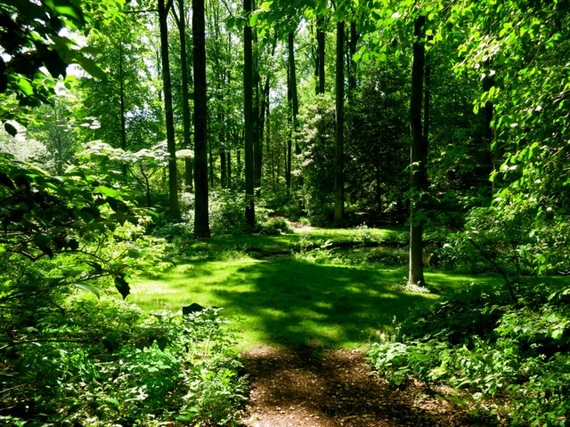 4. Mount Cuba Center. In 1934, Pamela du Pont Copeland transformed a fallow cornfield with no bio-diversity whatsoever into a thriving ecosystem encompassing ponds, woodlands, meadows, and bogs. Now, you're invited to walk rustic mulched paths to a lily-padded pond that puts one in mind of Monet's Giverny, past Lady Slippers and Pitcher Plants (digesting bugs), signs with poems on the back and other surprises on 50 cultivated acres and 500 natural acres. This is a horticulture center par excellence and definitely worth a stop.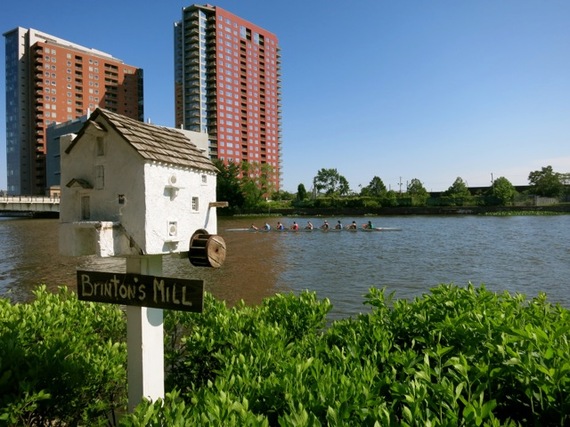 5. Wilmington Riverwalk. The famous boat that carted 4,500 Jewish War refugees from France to British Mandate Palestine, the Exodus, was built right here on land along the Christina River. A center of ship and railcar industry, the Wilmington riverfront is now a charming esplanade lined with townhomes, high-rises, shops and restaurants. OK, so there's no direct DuPont connection per se, but given the numbers of DuPonts in town, it's likely you'll be jogging or strolling within a few feet of at least one. It's a serene walk past whimsical birdhouses designed by a local artist, Tom Burke, and rowing crews practicing on the quiet water. Over a mile long, this charming esplanade connects several restaurants and museums and the breathtaking Peterson Urban Wildlife Refuge -- carved from 212 acres of marshland -- and places you within reach of café-rich Market Street.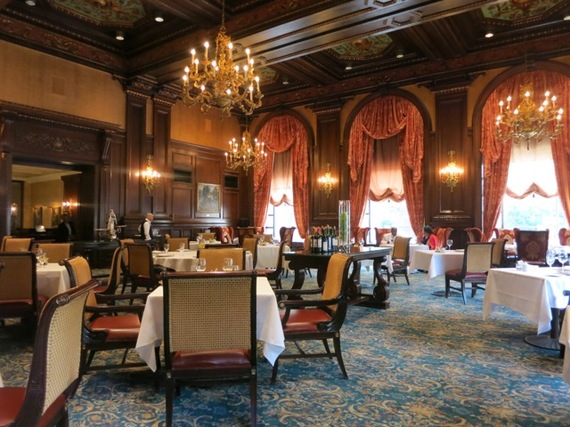 6. Stay or at least have a meal at the venerable Green Room at Hotel DuPont. A grand dame of Wilmington, the Hotel DuPont was built by Pierre Sam DuPont (owner of Longwood Gardens) in 1913 to host corporate owners and executives. It remains the place to stay in downtown Wilmington. But even if you don't stay, treat yourself to a meal here. With walls and ceiling of gorgeously carved wood, this exquisite dining room, a throwback to the 20's and 30's, is feast for the eyes as well as the palate. I would have been content with the plate of mouthwatering diced, fried, sautéed and grilled mushrooms ($14) from nearby Kennett Square, if it wasn't for the perfectly executed Diver Scallops ($38) seared to a golden crisp. Once known for its tableside-made Cesar Salad, Green Room chefs bring this tradition back for special occasions. No meal is complete without the restaurant's signature macaroon cookies, brought to you with the check. You'll want to take home a box.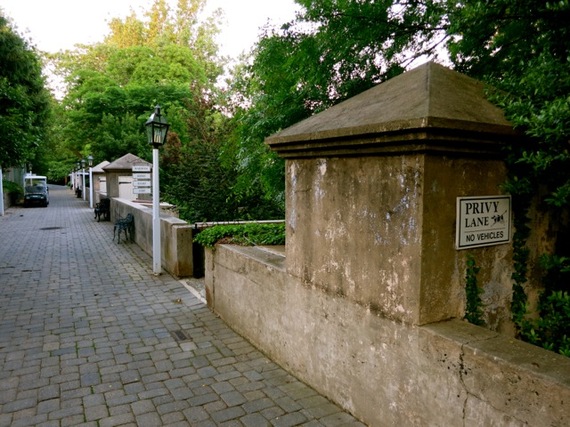 7. Stay and or dine at Inn at Montchanin Village. Perfect for those who like their luxury with a dash of whimsy, this former worker's village incorporates beauty with a sense of humor. Once housing the laborers who worked at the Hagley Powder Mills nearby, you can't help but feel a sense of irony as you meander down "Privy Lane" -- original latrines line the street where upscale guest cottages now stand. Owners Missy and Dan Lickle took time converting this hamlet into their own "cow" and crow town: you'll find their favorite creatures as the I@MV logo everywhere you look. A portrait in the baronial "Gathering Room" is of Missy's grandmother, Margaretta Lammot DuPont Carpenter, which renders this place a double-DuPont property (via Hagley and owner's grandma). Rooms and suites scattered throughout the tiny pie-shaped village represent the best of solid country-home luxury: interior stone walls, four-poster and canopy beds, fine oil portrait paintings, fireplaces.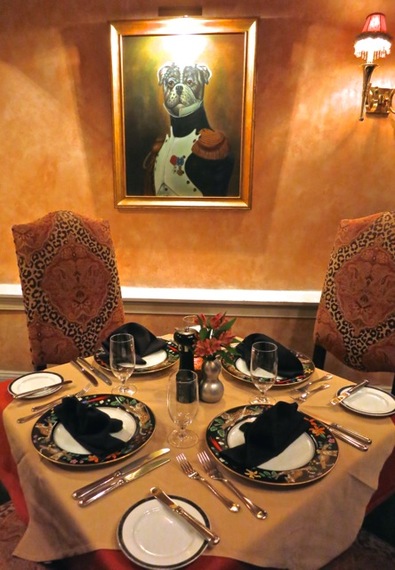 Have dinner at Krazy Kats at Inn at Montchanin Village. Named after a woman (purportedly nuts) who lived here in the 1800's, you'll dine in clubby luxury surrounded by portraits of aristocratic cats and dogs. Known for its wild game (e.g. Smoked Rabbit Chowder) and marvelous Crab Bisque, the chef does an expert job with Lamb Porterhouse ($18 for one chop, $34 for 2), perfectly coated Caesar Salad, and flash-fried caramelized Brussels sprouts to die for.