You've done the Cliff Walk, you've seen the mansions aka "Summer Cottages." You may have even taken a harbor tour. But here's a list of ways to experience Newport RI like a tycoon, a rum smuggler, or America's Cup crew in ways you never could before.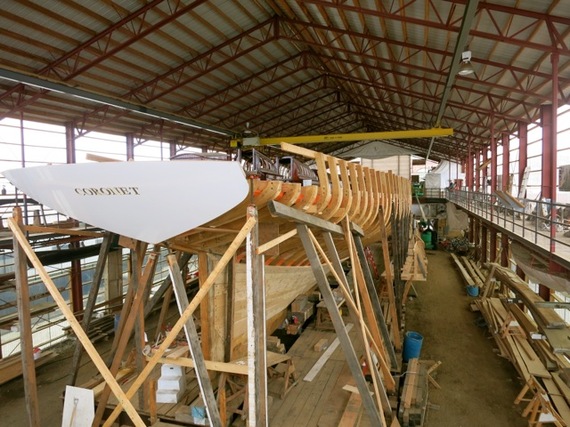 1. See craftsmen (and women) at work restoring the Gilded Age yacht, Coronet, at the IYRS (International Yacht Restorers School;449 Thames St.). It will take years, but it will be done right.
2. Dive into the lives of "Summer Cottage" servants at The Elms on the Servant Life Tour. You'll hear stories from actual employees and see their third floor living quarters, kitchen and coal cellar. Pair with a viewing of Downton Abby on Netflix for comparison.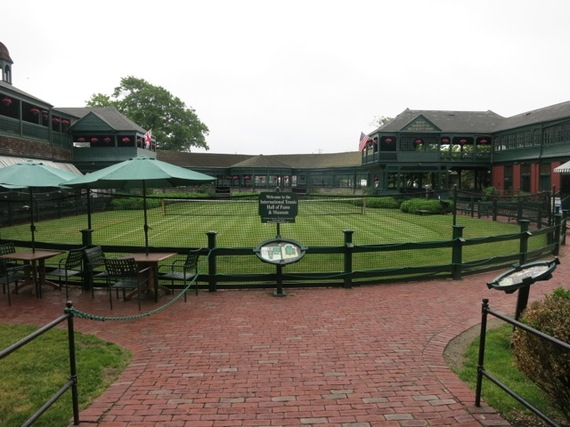 3. Arrange to play a game of tennis on grass, the way the moneyed set did. Or go up to the "Royal Court" observation galley to watch players bat a traditional felted cork ball across the net at the International Tennis Hall Of Fame. An engaging museum covering tennis and players from the mid-1800s to present day is just icing on the cake. Love Love. Court time $80 per half hour for two players, one hour $120.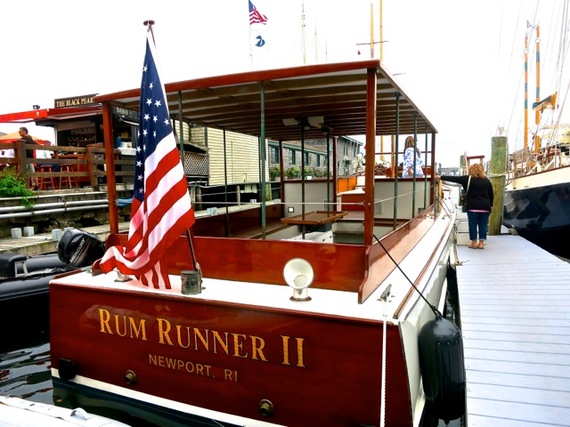 4. Learn about "hooch" smuggling during Prohibition on the swift Rum Runner II, a newly restored 1929 Elco Motor yacht, aka a "bootlegger." Take either the 75 minute narrated "East Passage" tour ($20) or the "not-narrated" Sunset Cocktail Cruise (with rum drinks, of course), $30. Leaves five times a day in season from Bannister's Wharf.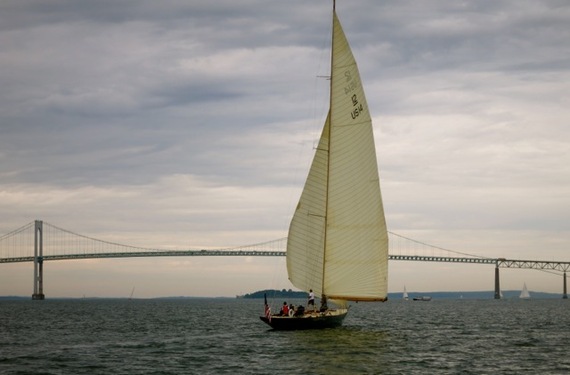 5. Charter an America's Cup Winning Yacht for private sailing or public group sunset sails. America's Cup Charter maintains a fleet of six yachts, four of which won the America's Cup during its glory days (prior to going catamaran), including Ted Turner's famous American Eagle.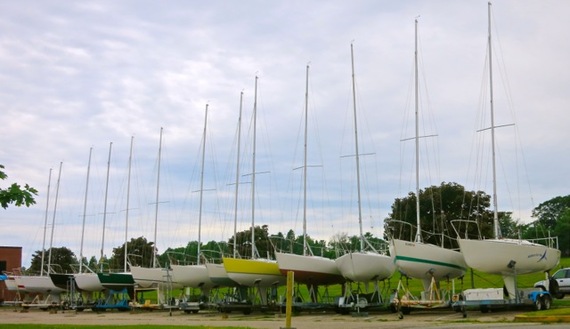 6. Sail your own boat, if only for a few hours. Rent a J-22 or Rhodes 19 for as little as $73 for 3 hours on a weekday, $85 on weekends (providing you pass a proficiency test) from Sail Newport, the public sailing center at Fort Adams State Park.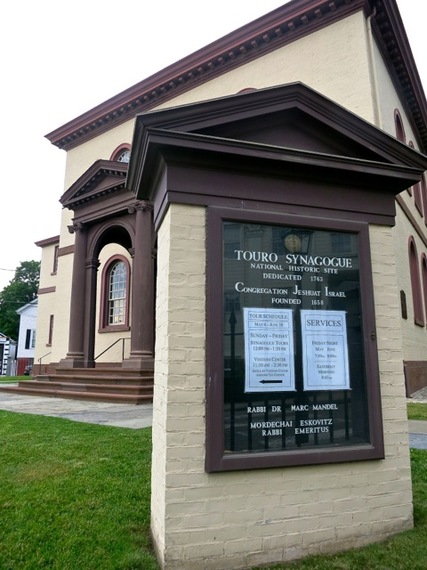 7. Visit America's oldest Jewish house of worship, Touro Synagogue. Touro was the impetus for George Washington's famous letter "To the Hebrew Congregation at Newport." After visiting in 1790, Washington wrote, "every one shall sit in safety under his own vine and figtree, and there shall be none to make him afraid. For happily the Government of the United States gives to bigotry no sanction, to persecution no assistance."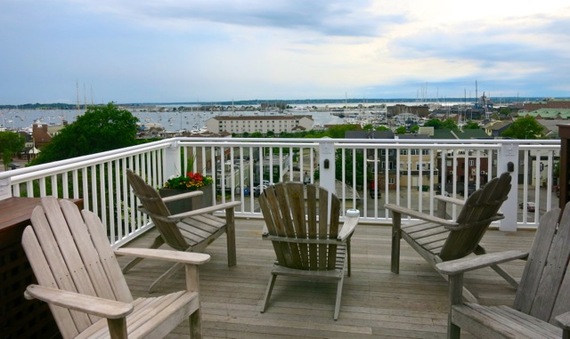 8. Enjoy a lazy Sunday afternoon with Bloody Mary and Fries on the rooftop of the Vanderbilt Grace Hotel ($18). The VG's Rooftop Lounge also offers Tuesday Cigar Nights 6pm-8pm, which for some reason provides Gentlemen with a cognac to accompany their favorite cigar, while Ladies get a glass of Rose Champagne with which to "savor the live saxophone tunes and beautiful Newport Harbor views." What if the "ladies" want a cigar and cognac?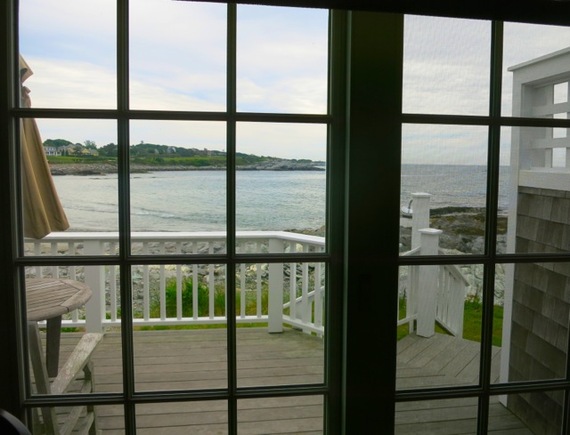 9. Book a "Beach House" suite steps from Grace Kelly Beach, where the Royal Hollywood star hid out while on film shoots. About three miles from the downtown Newport, the Castle Hill Inn, on a promontory overlooking Narragansett Bay, serves as serene escape from the maddening crowds and is the only Newport resort with its own private beach. The former home of "the father of Marine Biology," Alexander Agassiz, Castle Hill also has it's own saltshaker lighthouse, and a massive, Yacht-Club-like lawn that serves as a small plates and wine restaurant on balmy summer evenings and cheering platform for the start of the "Bermuda Race."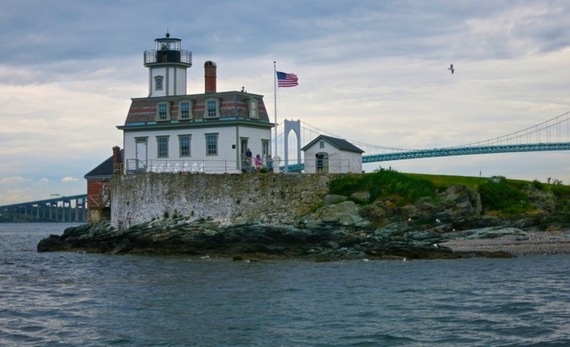 10. Stay in a Lighthouse where you can choose to be a Keeper for a Night or A Week. Or not. Out in the middle of the harbor, you have to get to the Rose Island Lighthouse by boat, make your bed every morning (it's a museum), pack a cooler with food (no restaurant), share a pump-toilet and possibly do chores (if you sign up to be a Lighthouse Keeper for the night or week). But, oh, the view.