As one of the Getaway Mavens, I'm always in pursuit of the most "offbeat" and oddball stuff to be found in the Northeast US. I put out feelers, talk to locals and find the strangest things in the most mundane places. For this post, I focused on the smaller museums and places to "do art" in the Boston area and Central MA.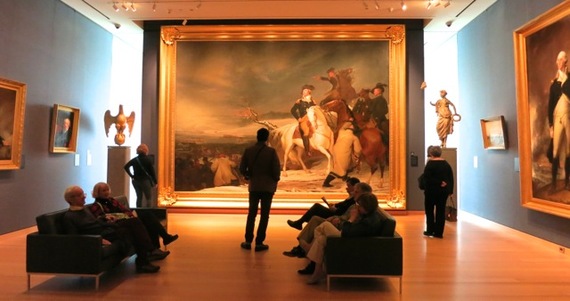 Most art lovers know that Massachusetts is home to the prestigious Museum of Fine Arts (MFA), one of the world's best art museums and mainstay of the Boston art scene, which has expanded over the years to four buildings, taking up a whole square city block.
And lately, a lot of attention has been focused on the Institute of Contemporary Art (ICA) in South Boston. Cantilevered right over the water, with sweeping views of Boston Harbor, the ICA is one of the coolest avant-garde museums in the country.
But Massachusetts is home to some lesser known -- or even unknown -- but significant centers of culture where you can observe great art, and create some of your own. Small museums and art workshops are more intimate, less overwhelming, and in less populated areas tend to have more of a cultural impact. This is nowhere near an exhaustive list, but it includes many of my new favorites.
MA ART IN UNLIKELY PLACES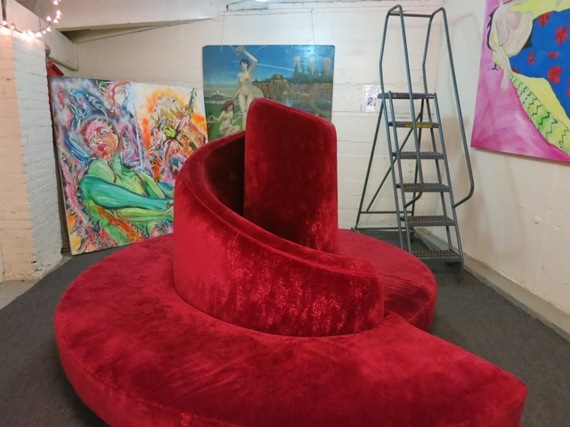 The Museum of Bad Art in the Somerville Theater, Somerville. Situated in the basement of the 100-year-old vaudeville Somerville Theater (now an indie movie and live theater venue) the Museum of Bad Art features "Art Too Bad to Be Ignored." Established in 1994, MOBA has grown in scope (there are now three locations, and a traveling show overseas) and narrowed its focus. According to Museum Director, Louise Reilly Sacco, there are two reasons people have a passionate reaction to art: it has to be really good or really bad, but in all cases, must be original (no paint on velvet or paint by numbers) and sharable. Right now, the museum owns roughly 700 pieces, arranging shows around themes like "99% Inspiration & 1% Perspiration: No Sweat " or "Oozing My Religion." It's free, but open only when movies or plays are shown upstairs, so check the theater schedule.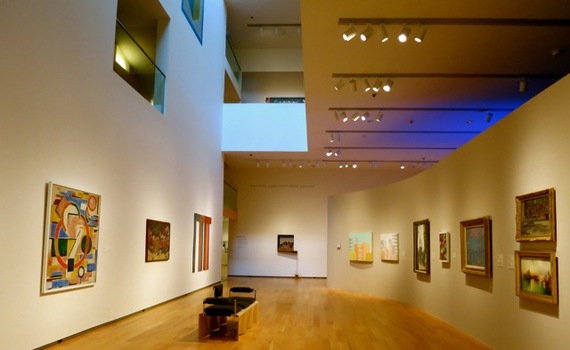 Davis Museum At Wellesley College, Wellesley. A "Micro-Encyclopedic" museum (10,000 objects that rotate in and out), this jewelry-box building designed by architect Raphael Moneo, goes deep and disparate into North American, Western European, African and Latin American art. Galleries are organized thematically rather than chronologically, and the Art History Study Gallery is meticulously arranged around the requests of Art History 101 professors so that students can get nose-close to iconic art. In Wellesley, grab lunch at the popular Cottage Restaurant, known for its Top Ten Cheeseburger, Lamburger, salads and great cocktails.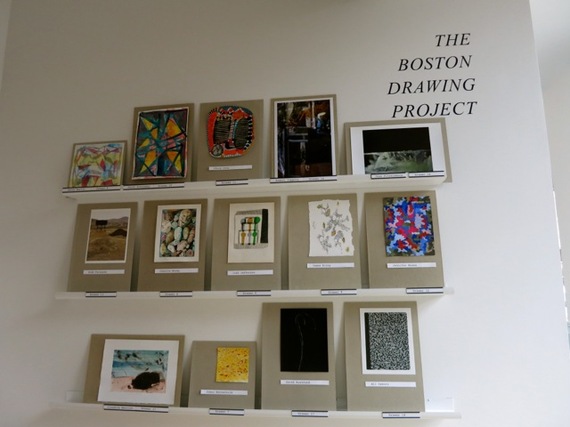 Artists Lofts on Harrison Ave with ArtTours Boston, South End. As rents on Newbury St. increased, artists began moving to the former industrial South End. Take a two-hour tour with Kayla Mohammadi ($200 for up to 8 people) who introduces you to cutting edge artists and gallery owners before leaving you to shop in places like Bobby From Boston, a stunning vintage store stocked with clothing and accessories from the 1920's on up, from which film crews and magazines source period costumes.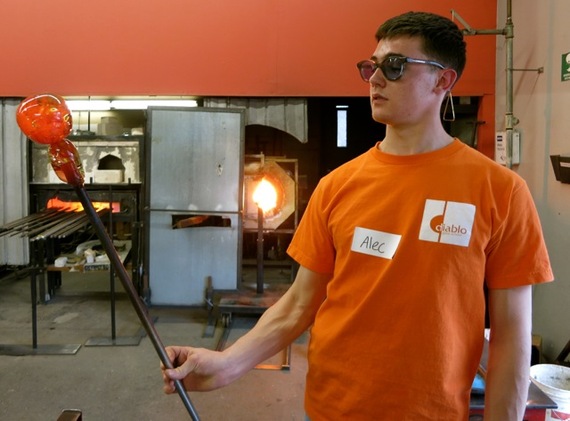 Make a Glass Paperweight at Diablo Glass School. Take a 2-plus hour "Sampler Class" and you'll learn to work with molten glass safely, then two days later (after cooling), pick up or have your hand-made paperweight shipped to you. Safety is priority number one here, and instructors know how to intervene if an aspiring glass-worker gets nervous, so you'll leave with both an appreciation for glass-blowing/working and your own piece of glass art.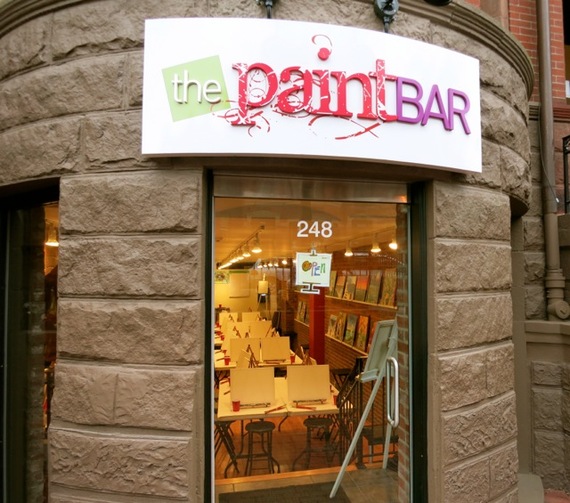 Paint your own masterpiece at The Paint Bar, Newberry St. Boston. There's nothing like a glass of wine to release your inhibitions at the canvas, and you will be amazed by how nimble and able you are with brush and paint. Your high-energy instructor provides step-by-step instructions as the paint on your palatte becomes the image of the day (a different one is "taught" each session, so select from the website calendar). It's fun, social, and, according to owner Jill Kerner Schon, "perfect for ages 8 and up, ambulatory and wheelchair-bound. There's no upper age." $35 includes all materials. Beer and wine $6.
ARTFUL EATING IN BOSTON
Henrietta's Table: Attached to the Charles Hotel in Cambridge, Henriett's has exemplified "Fresh from the farm and honest to goodness home cooking," for over 15 years and remains a Power Breakfast favorite.
ArtBar at the Royal Sonesta, Cambridge. Contemporary art graces the walls of this casual but good pub inside this museum-hotel. Dine on great sweet potato "Tots" and incredible macarons layered with Anisette ice-cream -- exceptionally good. Food is seasonal, local and the chef has been known to take to the sea for his own scallops. Now, that's Sea to Fork dining.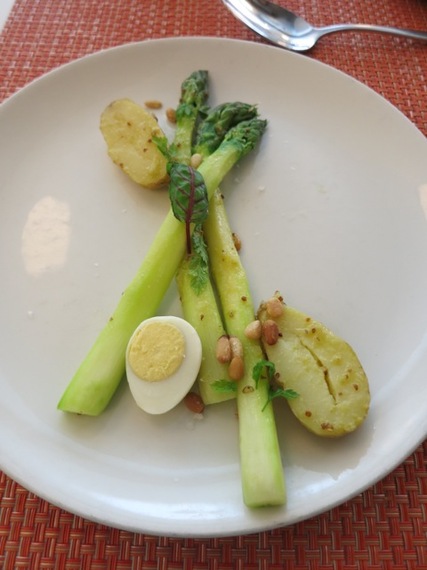 Sportello. In the Seaport District of Fort Point, this orange and white Barbara Lynch lunch-counter spot excels in homemade pastas with signature favorite Potato Gnocchi bathed in truffle cream. Decadence at its most delectable.
STAYING PRETTY IN BOSTON AND CAMBRIDGE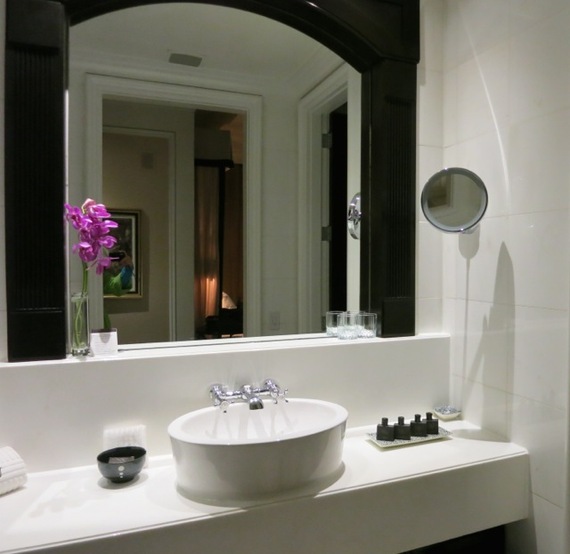 XV Beacon. If you are a Boston Brahmin or just play one on vacation, check in to this 62-room boutique hotel for the Old World Bostonian private home experience fused with ultimate service.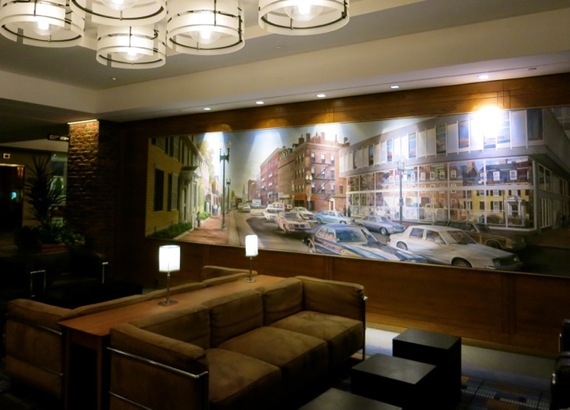 Charles Hotel. In Harvard Square, the Charles has defined understated luxury in Cambridge for years. Refreshed rooms sport Doug Hilson's chalkboard comic art, transparent mechanics wall clock, floor to ceiling windows, blue and white checkerboard quilts on beds of luxury linen, and just in case you can't miss your show while shaving or putting on makeup, a TV embedded in the bathroom mirror. Turndown is sweet -- bathrobes spread on the bed, with side table lights turned low. It's nearly as comforting as a rose-pedal bath.
ART IN CENTRAL MA
The slow decline of manufacturing fortunes laid many of these Central MA industrial cities to waste. But fine, performing, and culinary art is reviving, or at least easing the plummet, reshaping formerly forlorn urban centers through engaging exhibits and innovative restaurants.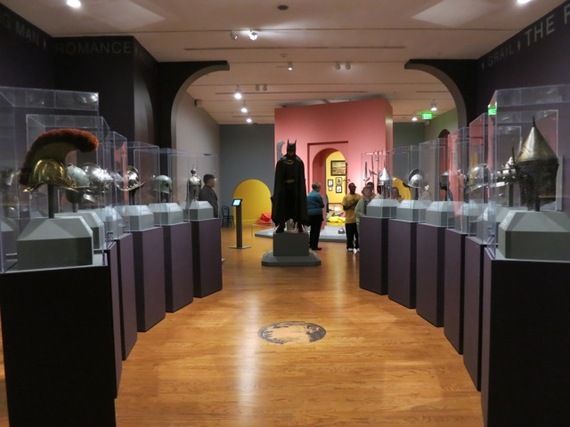 Worcester Art Museum (WAM). The most important armor collection of our age has come to the Worcester Art Museum, a tour de force assemblage elevating WAM to international status. When the nearby Higgins Armory -- packed with suits of armor and thousands of helmets and weaponry spanning ancient to modern -- closed its doors at the end of 2013, WAM became the collection's logical recipient. Game of Thrones has certainly increased the public's appetite for this steel-wear, and curators do an admirable job connecting past to present and real to pop culture. As Knights were once the "Super-heroes" of their day, WAM incorporates the image of Batman, The Dark Knight, to illustrate the correlation between then and now.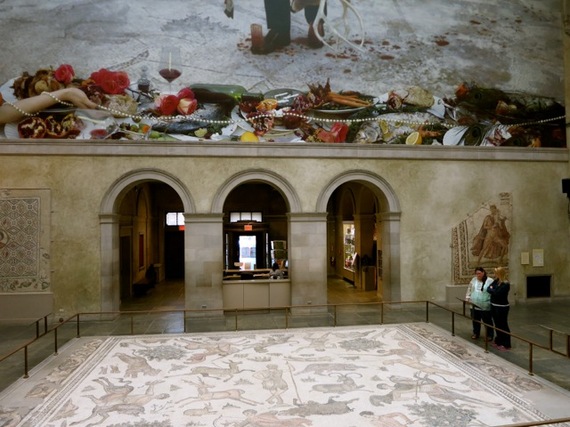 But the Armor Collection is far from WAM's most well known exhibits. The Antioch "Hunt" Mosaic -- the largest Roman mosaic in North America, excavated in the 1930's alongside archeologists from Princeton and others -- harks back to the time just before George Stout, one of the famed "Monuments Men" played by George Clooney in the movie of that name, took over the directorship of WAM after the war in 1947.
WAM collected artifacts at the same time that the venerable Museum of Fine Arts in Boston was securing theirs -- in other words, from the artists "while the paint was still wet;" among them "The Brooding Woman" from Degas' own stash. And the newly acquired Venus Disarming Cupid by Paolo Veronese dated 1560, considered a "game-changer" for the museum, hangs in the "Remastered" gallery, which clusters paintings by themes rather than by date, and mounts them tilted forward in Victorian "Salon Style." With this newest acquisition and the Armor Collection, even museum-savvy New Yorkers are now discovering Worcester's wonders.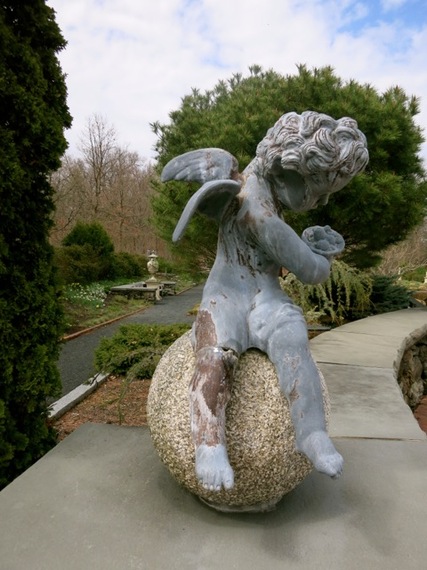 Tower Hill Botanic Gardens, Boylston. Tower Hill is a few miles out of Worcester, but worth the 15-minute drive for sure. Situated on 132 hilltop acres overlooking Wachusett Reservoir, it's a stunning site embracing the best of Mother Nature's artwork. A newly designated member of the Large Gardens of the United States (along with Longwood Gardens in PA), walk through fifteen acres of ornamental horticulture, take a gardening class, inhale-exhale garden scents during "Yoga By Nature" classes, participate in one or more of the hundreds of events and offerings each year, or just come to bliss out on this magnificent property.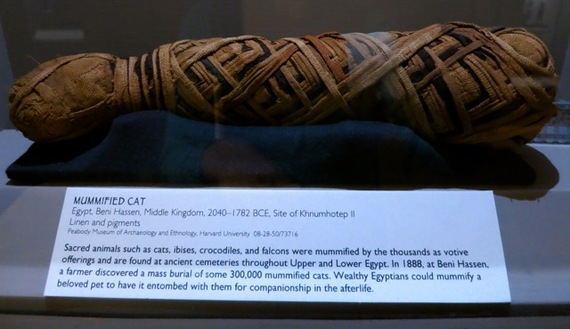 Fitchburg Art Museum (FAM), Fitchburg. This faded industrial city has one terrific public institution with innovative staff that has recently infused FAM with new life. Expanded to 20,000 sq. ft. in five buildings on a whole city block with strengths in American Photography (long on Ansell Adams) and African Art, FAM is now also a magnet for school groups studying Egyptian history and fans of zany and serious New England Contemporary artists of every medium. The Egyptian room showcases mummies (human baby, cat and even a crocodile) and a recreation of King Tut's golden throne ( a major photo op) among other ancient treasures. The second floor's rotating New England artist installations are beginning to draw attention to this formerly fusty place, so it is worth the 45-minute drive from Worcester to spend an hour or two here.
ARTFUL EATING IN WORCESTER:
When in Worcester, eat at the 111 Chop House. Top-notch food is worth coming out on a cold and nasty night for -- no surprise that 111 Chop House is consistently the top or second-best restaurant in Worcester. Woodsy and clubby, you could be at a Capital Grille in Manhattan if it weren't for the boisterous, somewhat lighter room. Signatures range from "Surf and Turf," a 6 oz fillet of beef with scallop stuffed shrimp ($29.99) to Grilled American Wagu Flat Iron Steak ($34.99), and of course, magnificent cuts of meat. Locals also recommend The Flying Rhino, a colorful, fun, "urban" joint, and "the scene" at Bocado Tapas Bar.
All photos by author, Malerie Yolen-Cohen.
For lots more offbeat escapes in the Northeast, check out GetawayMavens.com.