Planning a trip to Thailand? Start here for the Best 20 Thailand Experiences. And yes, you can probably put together a whole trip based on this list, but the most economical and efficient way to do so is through a company like G-Adventures or Discovery Channel Adventures that can pull together a seamless itinerary with guides, hotel bookings and activities tailored to your every whim for much less than you'd expect.
1. Grand Palace, Bangkok
Built in 1782, this former residence of the King (think King of Siam. Think Yule Brenner), and its collection of Royal Temples is what Disneyland would look like if Walt Disney had been Buddhist. It's a fantasia of gilded, sparkling whimsical structures; each step and turn offers another breathtaking revelation. Within the Temple complex resides the small Emerald Buddha (in actuality, jade), sitting high atop an ornate gold-leaf series of platforms. Take off your shoes, walk in, sit and keep the soles of your feet away from the Buddha as a sign of reverence.
2. Drink in the Lily Pulitzer colors of the country
I'm from Greenwich, CT and felt right at home here. Each day of the week has a corresponding color (Yellow Monday, Pink Tuesday, Green Wednesday, etc), and flower markets sell profusions of blooms in each.
3. Visit a food market
Eat street food. It is delicious.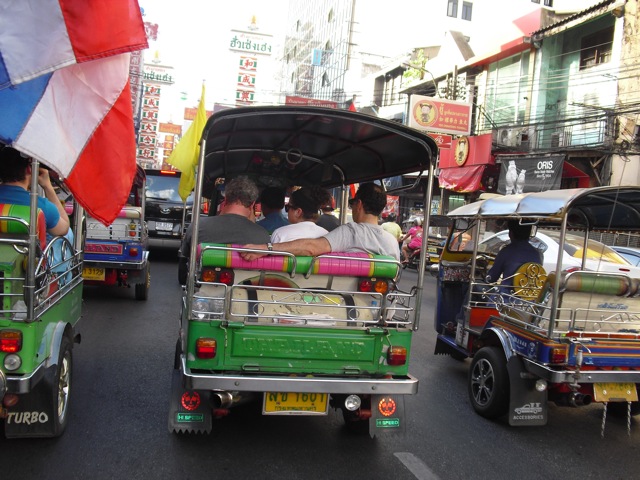 4. Take a Tuk-Tuk ride
A prevalent form of public transportation in Thailand, tuk-tuks are open-air taxis that careen through clogged traffic with the greatest of ease. A fun way to get around.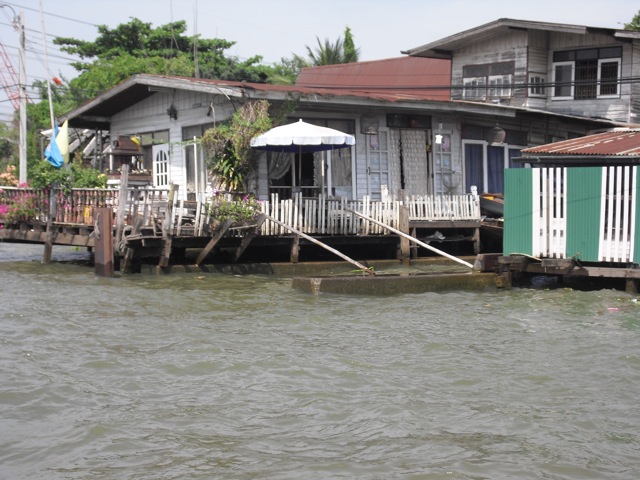 5. Take a Longboat Ride on the Chao Phraya River
You'll pass decaying shacks practically sliding into next-door multi-million dollar homes, lots of Temples and, if you are lucky, a Komodo Dragon sunbathing on a bulkhead.
6. The "Temple of Dawn"
Wat Arun, the mosaic-covered spire, is the most recognizable structure in Bangkok, and though the nearly straight-up climb to the mid-point is daunting (not for the faint of heart), most tourists manage to do it.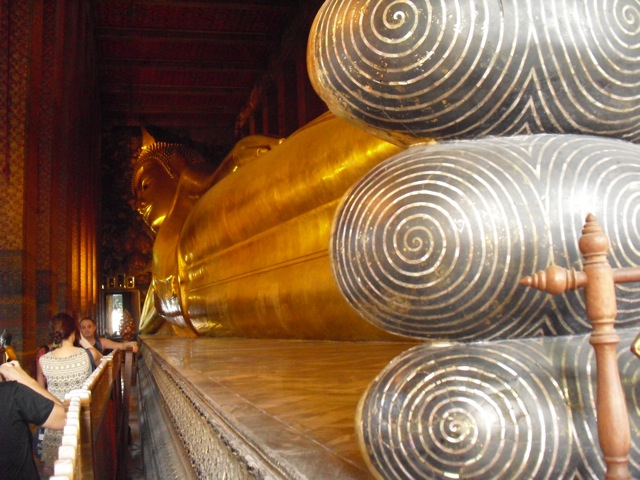 7. Reclining Buddha
Mentioned in the hit song "One Night In Bangkok," this massive chillin' Buddha cannot be accurately captured in photographs. It's really, really big. Walk into the pavilion to Buddha's front-side. As you make your way around, you'll hear a non-stop metallic clinking sound, like hail on a tin roof. By the time you get to Buddha's backside, you'll see what's making all the racket; coins, that you can "borrow" for a small donation, being tossed one at a time into 108 kettles. A truly Zen experience.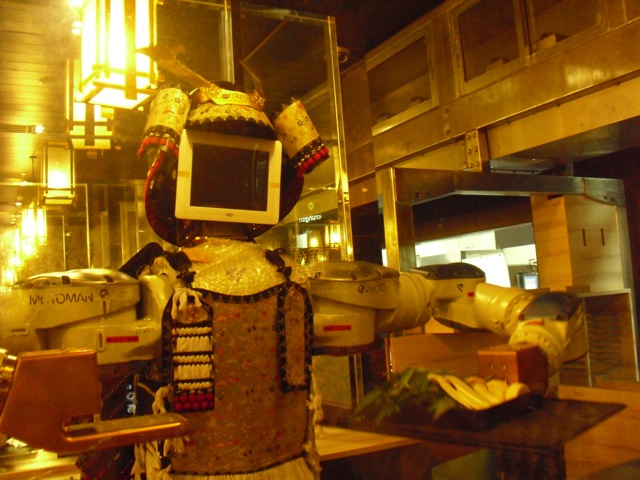 8. Hajime Robot Restaurant
It's a bit out of the way (our hotel concierge had no idea where it was), but if you've ever wanted your menu items delivered by a Samurai Warrior robot, here's your chance. Pace yourself, though. We ordered too many things too quickly (via tabletop computer), and our robot kept bringing our dishes fast and furiously. One of my kids said it was the most stressful meal he's ever had. The other quipped, "There are too many moving parts." But once we got the hang of it, we were smitten. Plus, there's no equal to seeing a robot dance Gangham Style in a Bangkok restaurant.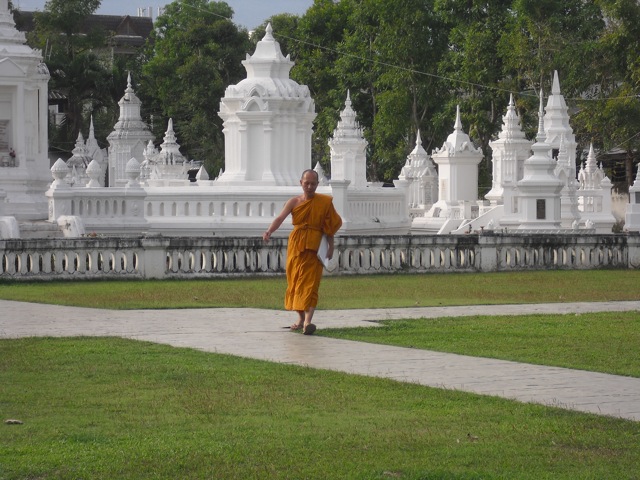 9. Wat Suan Dok
There's something archetypal about saffron-robed monks walking by a field of Chiang Mai's whitewashed pagodas. It is the classic Indochina tableau. The relics of the Royal Family reside in this quiet contemplative place, and should you visit in late afternoon, you may find you are the only tourists here.
10. Wat Prathat Doi Suthep
We coiled up, up, a mountain road for half an hour before reaching the Golden Temple that overlooks all of Chiang Mai. The Thai make pilgrimages believing that an actual relic of the Buddha rests here, so it's usually thronging with locals and tourists. The best time to come is late afternoon after the crowds have thinned. From the parking lot, you can take a funicular to the mountaintop or climb the hundreds of stairs. Among the shiny shrines is an array of the Buddha in various poses. Many Thai believe that aspects of one's personality correlate to events that happened to the Buddha on a particular day of the week, and each of those events is represented by a different statue pose. I was born on Monday, and that Buddha image (standing, right hand raised) represents "pacifying relatives" - or moderating disputes. Find your own birth-day Buddha, listen to the monks chant at sunset and feel the cool night air wash over you as spotlights illuminate the golden pagoda. The rest of the world melts away. Before heading back down, be sure to look down at the glittering lights of the city below.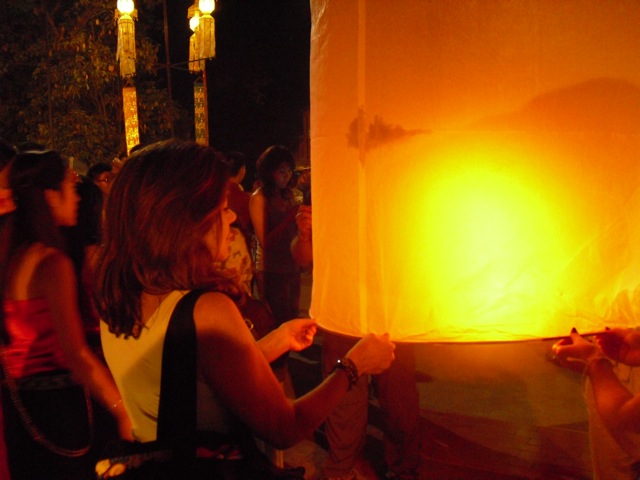 11. Have a Traditional Khantoke Dinner
While this is somewhat touristy and in touristy Chiang Mai, it is an enchanting outdoor dinner theater where you'll sample Thai cuisine (lots of luscious spring rolls) as you enjoy the sight of graceful "fingernail" dancers bending their hands backwards in improbable ways. Afterwards, launch a large candlelit paper lantern into the night sky along with hundreds more; a truly cinematic moment.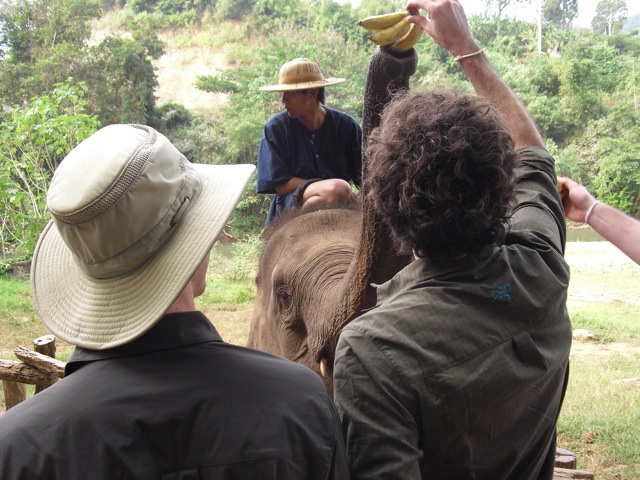 12. Ride, feed and or/wash an elephant
There are plenty of elephant camps in Thailand, some more commercial than others. The Chiang Dao Camp outside of Chiang Mai is "not the circus" that many are, and in fact draw very few (if any) coach bus tours. You'll learn about Mahouts -- the elephant's personal human who raises and trains it throughout his life. You'll watch a group of mahouts gently wash their animals in the river, and then line them up for snacks. Buy bunches of bananas to place in the elephants eager trunks; and watch them chomp seven, eight at a time. You'll also see an elephant wield a paintbrush with artistic aplomb and viola -- a well-rendered picture of a flowering tree. Riding on this mighty beast through thick jungle and river trails is icing on the cake. There's also a more circus-like elephant camp outside Kenchanaburi where, for an additional fee, you can break from the coach bus crowds and get in the water to help wash the elephant yourself as the mahout stands behind you shouting orders.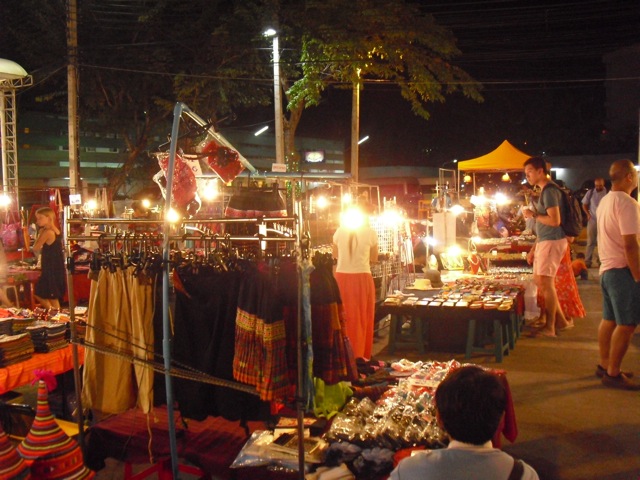 13. Chiang Mai Night Market
Booths and lights, t-shirts and elephant drawstring pants. All at "I wanna get one of each for all my friends" prices. It's a scene. Ladyboys perform and put Lady GaGa to shame. Prepare to spend at least an hour getting a foot massage - recliners and masters of reflexology are at the ready everywhere you look.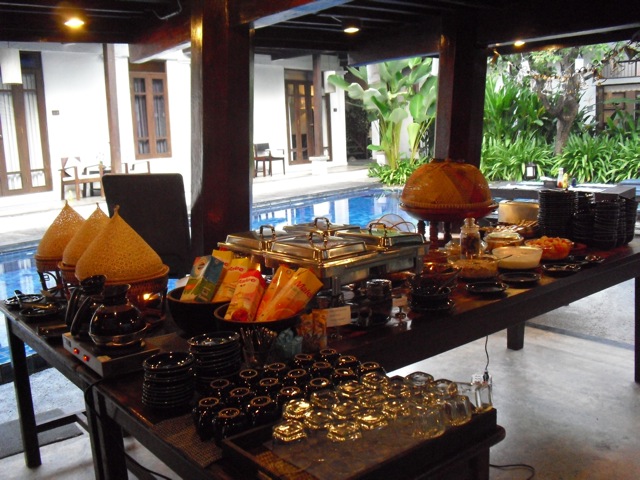 14. Stay at Banthai Village, Chiang Mai
This is as boutique as it gets, a surprising paradise hidden on a residential street. Rooms convey contemporary elegance, the deep blue tile pool is inviting, and your day begins with breakfast poolside. All within a ten minute walk of the Night Market.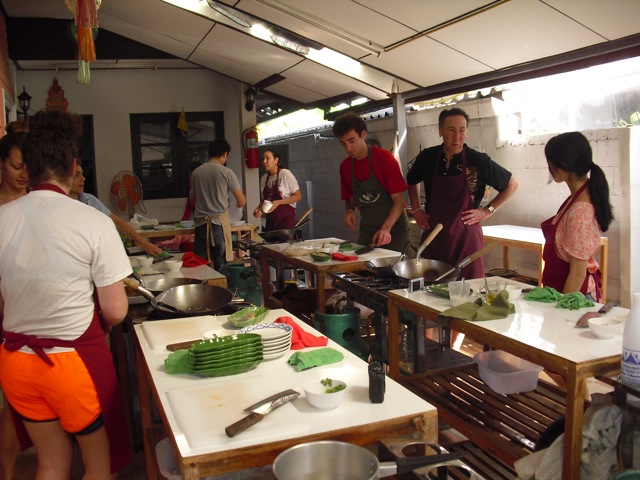 15. Learn to make Pad Thai: Thai Orchid Cooking School requires a trip to the local market where chef "A" will introduce you to Thousand Year or "Horse Pee" eggs, various species of peppers, swinging meat (don't ask, you just have to see it) and other indigenous delights. Then "A" will bring you to her home where she and her husband run a first-class cooking school. They do the prep and measuring, but you'll do the chopping and cooking, and learn a lot about Thai cuisine before sitting down to a delicious lunch.
16. Eat at Cabbages and Condoms
Conceived (sorry) as a public service initiative to encourage AID's and STD awareness as well as promote Family Planning, this chain of restaurant has, as you might imagine, a unique aesthetic. And I haven't even started with the gift shop. But the food is good, the message important, and you won't find a place like this anywhere else.
17. Get a massage
They are cheap and excellent. Just know the difference between a "nice" massage and a "naughty" massage. You do not want to be caught by surprise. Can you say Happy Ending?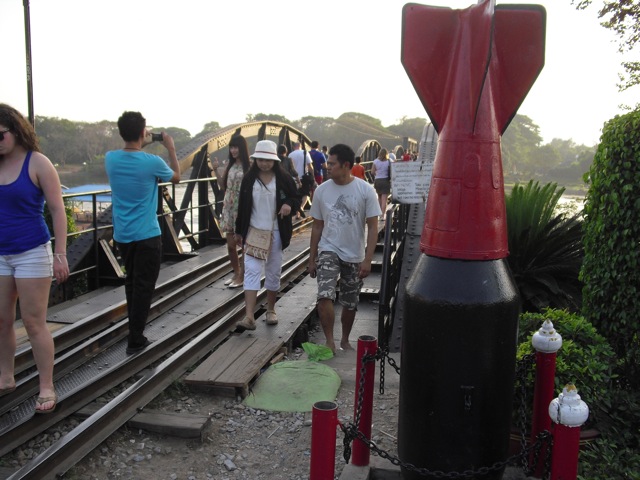 18. Bridge On the River Kwai
Joining droves of tourists in Kanchanaburi, I quietly whistled the BOTRK theme song, knowing full well that the Hollywood movie advanced a patently untrue glorified ending. Our guys did not blow up the "death railway" bridge after thousands of Allied POW's died of malaria, beatings and starvation while being forced to build it. It's still there. The setting is serene, and there is now a Buddhist Temple in the cave where our captured WWII troops once slept. Go in and say a little prayer for them.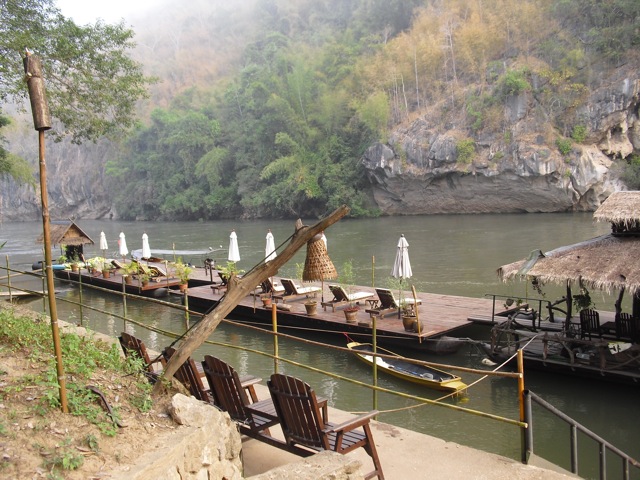 19. Stay at River Kwai Resortel
You get to this isolated resort complex via small riverboat, and wish you could just lay out in one of the chaise lounge chairs on the dock. But it's night, and time to check in to your private bungalow then join other guests in the main open-air bamboo building for buffet dinner. The food is so-so, and so is the on-site Thai massage. But the whole package, including the solo musician who enthusiastically butchers every single American song he sings for four hours ("sreet home Arabama, where the skies are so bru"), set where it is overlooking bluffs across the river in the lush Thai jungle, comes together in a surreally hilarious and exquisite way.
20. Visit The Beaches
If you have the time.