Do you feel that your summer vacation is always too short? Are you sick of the rainy weather at home or are you just bored with your everyday routine? If so, why not consider moving abroad?
According to the United Nations, 232 million people worldwide live abroad. Exotic cultures, delicious foreign food, a different language and a new perspective on life are just a few of the adventures that you could enjoy by packing up and getting out of Dodge. InterNations, the largest network for people who live and work abroad, has compiled a list of 10 of the best countries to move to for the romantics, globetrotters and the career-minded among us. So, what are you waiting for?
Mexico
Nine in ten people who move to Mexico are pleased with their new home - the highest rating of all countries worldwide. Moreover, the Latin American country also takes the lead when it comes to the general friendliness of the local population.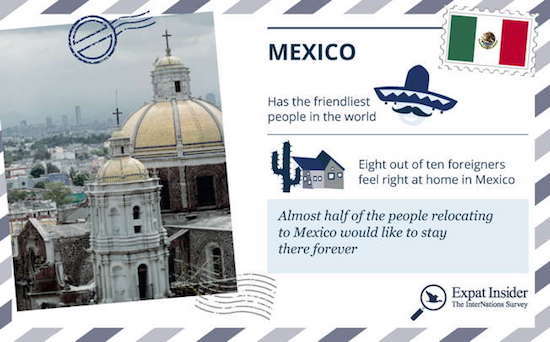 Philippines
The world's happiest globetrotters can be found in the Philippines. This country is also home to the most harmonic couples: 56 percent are completely satisfied with their relationship. The global average is barely 40 percent; so moving to the Philippines might be just the thing to do before starting a family.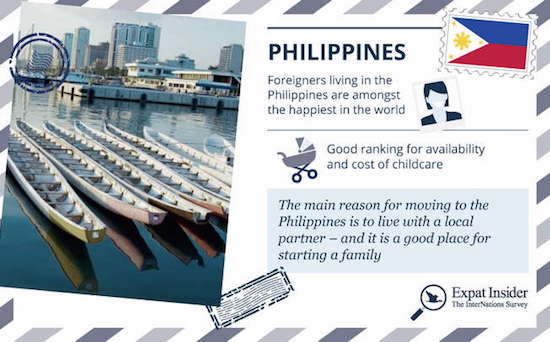 New Zealand
Your life lacks friendly conversation and peaceful moments? Moving to the isolated island nation of New Zealand would surely do you good: The local population is considered one of the most welcoming across the globe. Unsurprisingly, more than three in four people find it easy to settle down in New Zealand.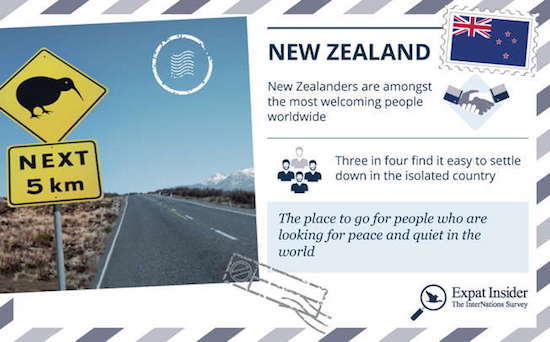 Australia
You aren't happy with your daily routine? Forget your nine-to-five job and go to Australia: 'Down Under' offers some of the best leisure options in the world, whether it's Sydney's bar scene or skydiving in Melbourne. Living in Australia is not just a lot of fun, but will greatly improve your quality of life as well: The country ranks second in the list of the healthiest and safest places worldwide.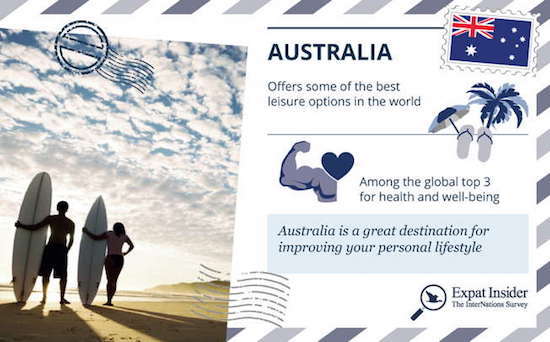 Costa Rica
Costa Rica is the place to go to if you love socializing and meeting new friends. One of the best global rankings in terms of work-life balance gives you enough leisure time to enjoy the ease of finding new friends among the friendly local residents over a cocktail made from the country's official liquor, 'Guaro'.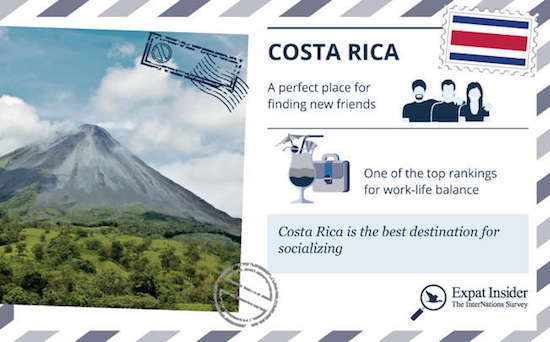 Colombia
For those ready for a real change of scenery, Colombia might be an unusual, but fitting destination. Foreigners living in the country have the highest number of local friends worldwide and are also among the happiest travelers overall.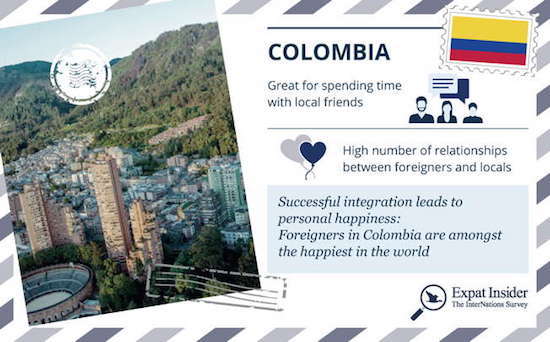 Germany
Life in Germany seems to be a life without sorrows: Nearly 100 percent of foreigners living there do not worry about their personal safety and the country offers one of the best job security ratings all over the globe. Furthermore, eight in ten people think the quality of medical care in Germany is good or excellent - on a global scale, only 50 percent rate their destination the same way.

Denmark
Everyone knows that the Nordic countries are very family-friendly. But popular Sweden is not on top of the list - actually, it's Denmark which ranks first in family well-being. The costs for childcare and education are considered very affordable, and last but not least, Denmark is one of the top countries when it comes to work-life balance.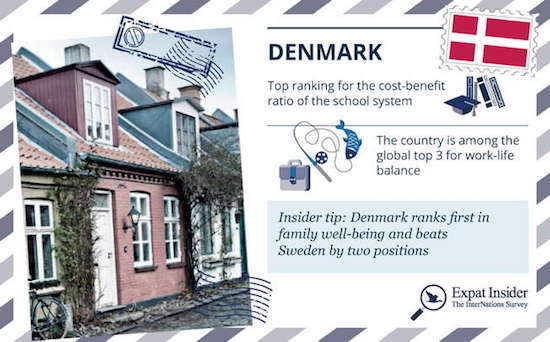 Kazakhstan
A great destination for boosting your career and making a financial profit in the bargain: Kazakhstan is one of the leading countries where companies provide housing for employees sent abroad. Additionally, three in four foreigners in Kazakhstan are satisfied with their financial situation - a lot more than the global average of 45 percent.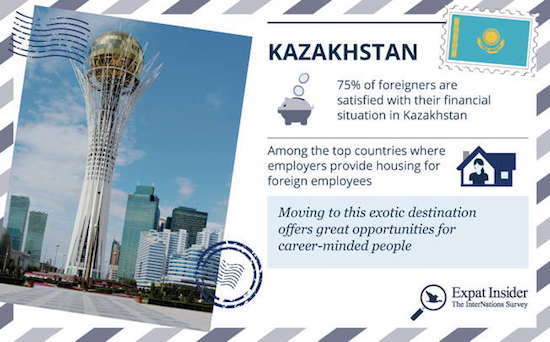 Hungary
You have a high salary, but need to spend most of it on general expenses and groceries? Consider moving to Hungary instead, where you get a lot of value for money: Housing options for foreign residents are among the cheapest worldwide, and the country has an excellent travel and transport system to boot.