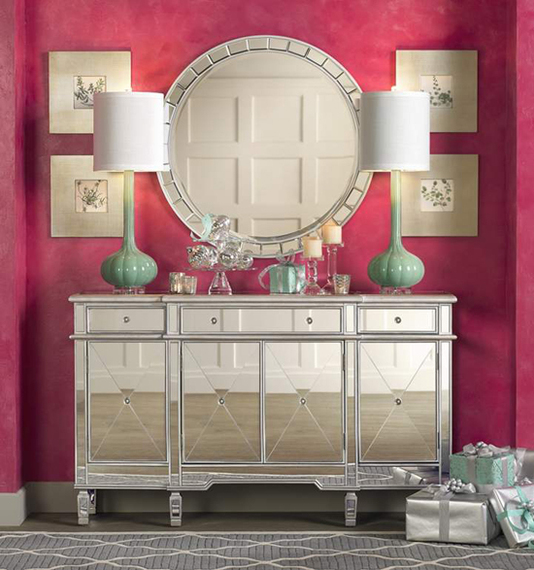 A console table is a versatile piece of furniture -- it can serve as a surface in the entryway to collect keys and coins; as a petite desk when you're short on workspace; or as a focal point in an otherwise plain room.
If you're wondering, "what is a console table?", you're not alone! A console table is a small, slender table, typically placed in an entry or hallway. It often provides a surface to display a pair of lamps, casting light into spaces where hardwired fixtures are not an option.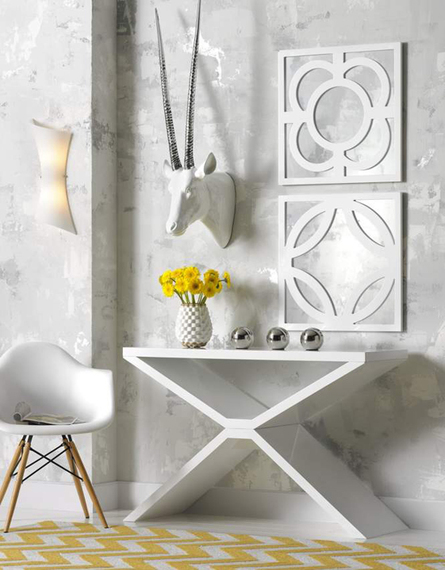 Here are 5 steps to decorate a console table and style it like a design pro:
1. Choose your console table. Choose a console table that both suits your decorating style, and fits the space it will be placed in. Console tables tend to be quite shallow (often 18" deep or less), and are well-suited for narrow spaces like hallways.
2. Add your lighting. The right lighting will really make your console table pop! Depending on your design aesthetic and the space available you can select table lamps, pendant lights, or wall lights to illuminate the area.
3. Incorporate art or a wall mirror. Create a focal point with a stylish wall mirror, or a unique collection of wall art. This is a great opportunity to hang your pictures in a gallery-style grouping of wall art - watch a video here to see how it's done.
4. Decorate with personal touches. Arrange seasonal decorations, add a vase of fresh flowers, or artfully display your collection of antique teaspoons to create a space that really reflects you.
5. Relax -- you're done! Enjoy the function and beauty of this new focal point in your home.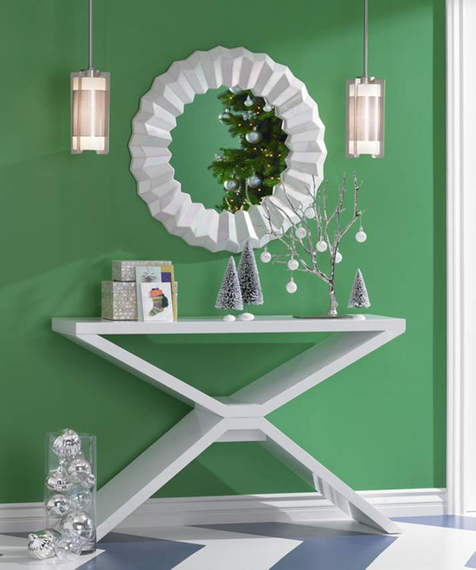 Take a look at our video with 5 different ways to style one console table - and keep in mind that these tips on how to decorate a console table can be applied to decorating your holiday mantel too.
Photos courtesy of Lamps Plus