Last week, several thousands of people took time to celebrate and participate in the 20th annual KO High amateur boxing event. Started in 2006, Marvin Columbus believed that after school programs were needed when his son came home from grade school one day and said " Dad, which side should I be on? Blacks or Hispanics?"
The event surprised my expectations on many levels. Not only were the boxing matches exhilarating, I personally was blown away by all of whom generously showed their support of this worthy cause that is so close to my heart, Boxing and philanthropy. I have dedicated much of my life to promoting awareness for inner city youth and supporting other causes of humanity. As such, the warmth and altruism I witnessed that evening was truly humbling. I was awarded the KO High HERO Award for the dedication and selflessness to inspire, motivate, and empower those in youth detention centers and public schools.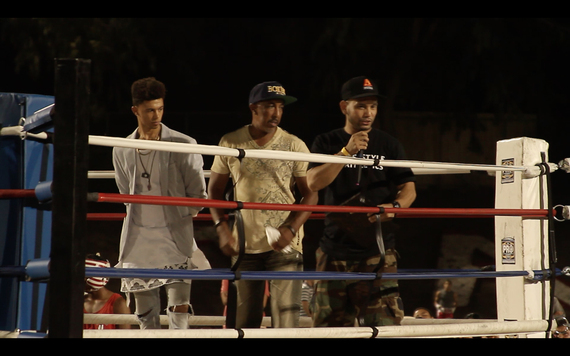 Dominique Columbus, Marvin Columbus, Marc Coronel
Dr. Stephany Powell, a retired Vice Sergeant for the LAPD for thirty years, was awarded The KO High HERO Award for her efforts of bring forth insight the world of Sexual Trafficking and Exploitation.http://journeyout.org/about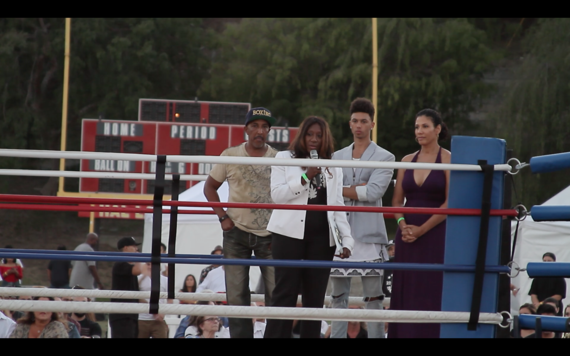 Marvin Columbus, Dr. Stephanie Powell, Dominique Columbus, Wendy Davis
Cogee Thornton, Founder and President of Hands Off Our Children, also received the KO High Hero Award for continuously raising awareness, providing information and resources to safeguard and prevent all forms of child abuse. Cogee's vision is to see a community where children are regarded as first class citizens where they share equal, respectful rights and can feel safe, not sometimes, but all of the time.http://hooc.org/en/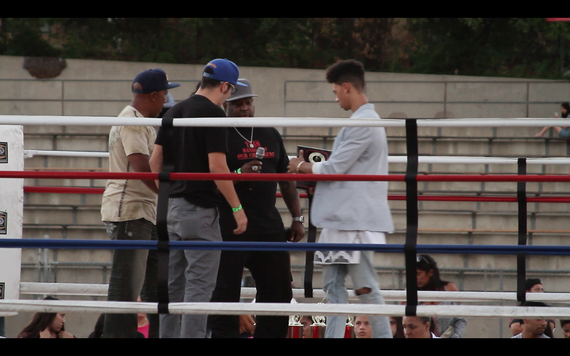 Marvin Columbus, John Molina Jr, Cogee Thornton, Dominique Columbus
The power of NOW to instill HEAD, HEART, HEALTH. The selfless act of the following is the explainable reason why we were given awards last Saturday night at K.O High. Mentors like this will make our future generation thrive and improve society 1 step at a time.