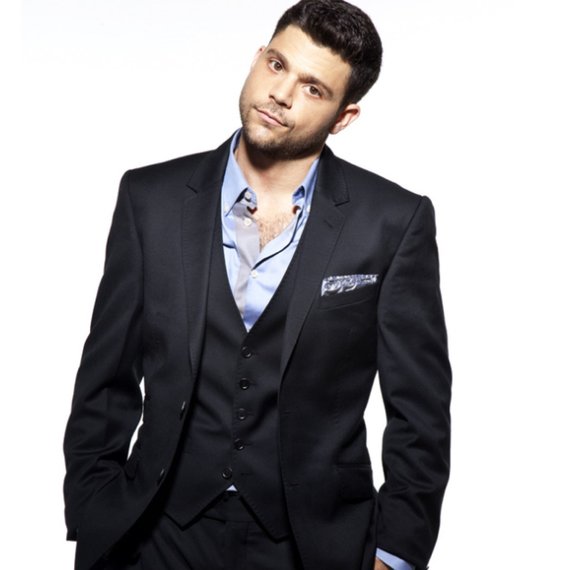 If you're a fan of HBO's late series Entourage, you probably have been lying awake nights wondering, "Whatever became of the guy who played Turtle?" Relax. He's fine. Not only is he in the feature film followup to the popular series (due out next year), but he's now got a podcast. Bad 4 Business with Jerry Ferrara is a perfect destination spot for Entourage fans, as he's had friends from the cast and crew as guests every other episode.
But whether he's calling in favors or bringing in fresh meat, Ferrara proves to be an engaging host, with the same voice and attitude fans of the show will recognize right away. In Epi6 his guest is Doug Ellin, Entourage's show runner and the director of the upcoming film.
There's a lot of insider poop from the show - for instance, we discover that Kevin Dillon, who played "Johnny Drama" on the show, broke his wrist while playing basketball on camera during Season 2 and had to have his busted wing hidden with artful blocking for several show. And both Ellin and Ferrara crack each other up relating how nervous they were that the show was ever going to take off, let alone become the hit that it went on to be.
There are some great stories about the big name cameos and what Ellin had to do in order to secure folks like Matt Damon (who just wanted the name of his charity to prominently installed in the storyline) and quarterback Tom Brady, who was good-natured even when Turtle first meets him with a confrontational "You suck balls!"
Fair warning: Ferrara is a huge sports fan, and he's warned that the show will likely get more sports-flavored as the football and basketball seasons come on.
--
Other podcasts I'm listening to: Bill Burr's Monday Morning Podcast with guest Jerry Ferrara; Marc Maron's WTF with guest Bob Newhart
--
This review originally posted as part of This Week In Comedy Podcasts on Splitsider.com. Marc Hershon is host and executive producer of Succotash, the Comedy Podcast Podcast.