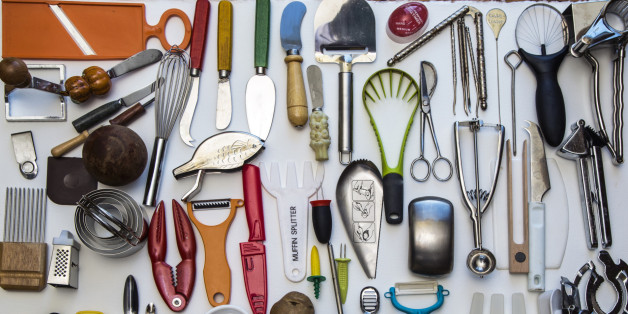 If you haven't considered upgrading your business tools in a few years, now is the time to reconsider. The freemium pricing model, in which you can use a basic version of the software for free and pay for advanced features, has made high-end sales tools available to all consumers. What's best is you can try them risk free and see for yourself how they can improve your day to day.
Here are five free sales that might just help you land more clients:
Insightly
Insightly is a free CRM that lets you track your interaction with clients and manage potential deals. You can save all your leads and clients in a contact book and track all emails, phone calls or meetings you had with them. The email forwarding address makes it very easy to save emails in Insightly from any client.
Once a lead expresses interest in your product or service, you can create a new opportunity and begin tracking the progress. Insightly lets you save custom opportunity stages, such as, give demo, negotiate price, or sign contract. You can set it up to automatically assign tasks to you or your employees when a new stage is reached, so you can avoid downtime between assignments.
Whether you're just prospecting or hoping to close a deal, Insightly can help you communicate with clients faster and more effectively. It's free to use for up to 3 users with most features included, although you do have limited storage. For more on the fully featured version, check out this CRM comparison guide.
Mailchimp
Mailchimp is a free email marketing suite that's loaded with advanced tools like analytics. You can design rich newsletters or email templates and mass send to up to 12,000 emails a month with a free account. You can even have each contact addressed personally (i.e. Dear Matthew... or Dear Elizabeth...) so you can avoid the impersonal tone of a mass email.
Mailchimp also gives you analytics about how well your emails are performing. You can find out how many people open the message or click links once they are inside. This lets you figure out which methods are most effective, so you can learn to better reach your clients.
Mailchimp is free to use, although you'll need to upgrade to a paid edition if your mailing list grows beyond 2,000 subscribers, or if you send more than 12,000 emails a month.
Uber Conference
Anyone who's used conference calling in the past knows it can be faulty. Plagued with issues like poor voice quality and the inability to identify participants, conference calling could be difficult in the early internet days.
UberConference finds a solution with an interactive user interface. You can view who is connected to the call and identify exactly who is speaking. UberConference displays photos of callers, which you can click to bring up a profile that grabs information from their social media accounts. You can view their career background via LinkedIn or latest Twitter comments in real time.
Some tools you get during conference calls include the ability to mute callers who are on a noisy line. The 'earmuff' feature lets you break out of the conference and have a private talk with another participant. Also, UberConference's integration with document sharing services Evernote and Box let you share documents in call and collaborate in real time.
Taken together, these features enable you to have much stronger and more interactive meetings with your clients. Share project details and invite all your organization's experts to join the call without worrying about poor voice quality. You might just find yourself closing more deals as you make a better impression on clients.
UberConference is free to use for up to 10 participants per call.
Weebly
Weebly is an easy to use web builder you can use to create a professional looking website or functioning ecommerce store without any programming knowledge. You can choose from many different professionally designed themes, then using a drag and drop editor to customize your page. Quickly add and move photos, links and text boxes. If you or someone you know has experience with web design, you can also access the source code for further possibilities.
The free version of Weebly gives you up to 10 pages and lets you list up to 5 products on their built in ecommerce platform, which is surprisingly complex for a free service. (For more on the fully featured version, check out this website builder comparison guide.) You can add coupons, set shipping and tax rates and connect your store to social media. Weebly also lets you build a mobile site, which you can preview as you design.
If time or cost has held you back from designing a website before, then its definitely worth looking into again. You can give your business a professionally looking website that integrates with all major social media channels and links with popular business software like Mailchimp, Shopify, QuickBooks, Paypal and more. It may be just what you need to start landing more clients.
Rapportive
Rapportive is a Gmail browser extension that brings all your contacts' social media profiles to your inbox. When you open a correspondence, the contact's profile photo, job and organization will appear in the right-hand panel. There's also links for Twitter, Facebook and LinkedIn, which you can hover over to view a stream of latest Tweets or status updates.
Rapportive takes this even further, however, by making social media links interactive. You can follow, retweet or comment on Facebook posts. This makes the benefits of Rapportive numerous: Not only can you gain key insight on clients, but you have the opportunity to engage with them, all without leaving your email inbox.
Conclusion
Gone are the days when effective email marketing, web design, conference calling, CRM software or customer insight would cost businesses an arm and a leg. Today, businesses can find these high powered tools available for free. Granted, you may find yourself signing to a subscription to access advanced features. The beauty of it, however, is that you can try these tools out first and see if they're a good fit for your business.