<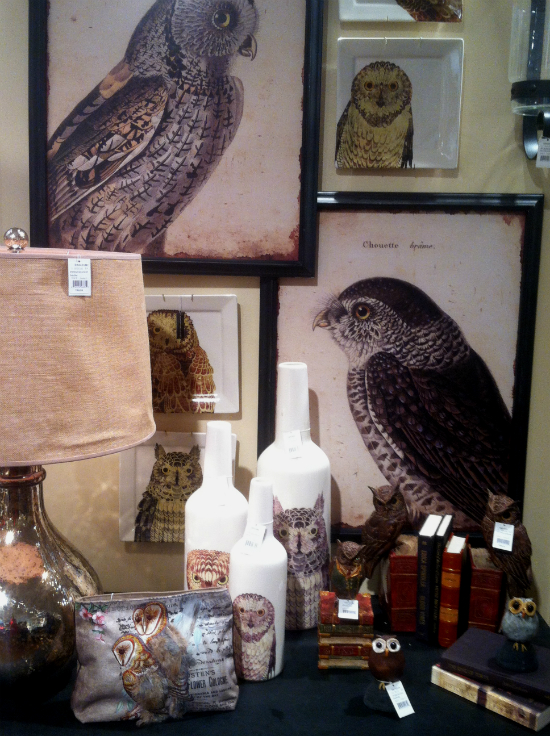 (Image: Marcia Prentice/Lamps Plus)
Whoo whoo was hot at the Las Vegas Market? The owl trend shined with owl decor in many of the showrooms. Everything from owl pitchers to owl wall art caught my attention. There is obviously a big fascination with owls right now. Please don't let this trend turn out like the "Keep Calm and Carry On" posters!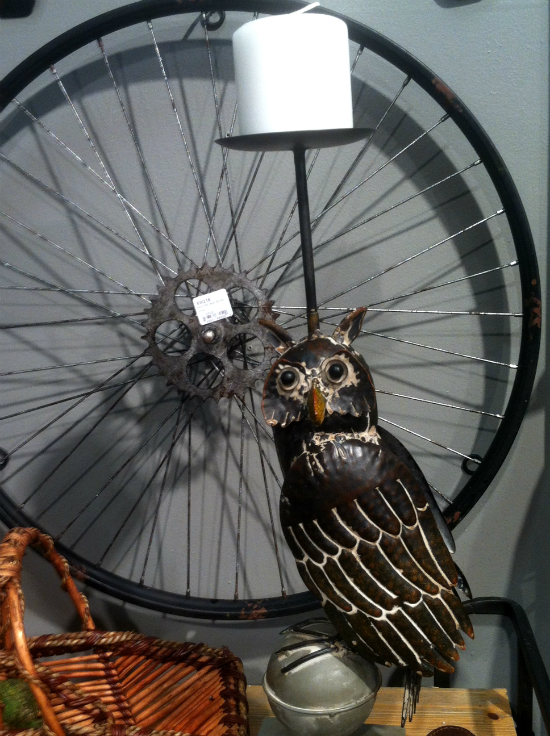 (Image: Marcia Prentice/Lamps Plus)
Once I started seeing an influx of owl decor, I put myself on a mission to "spot the owl" in different showrooms. Here's the owl being used as a candle holder. I don't know how an owl would feel about a candle coming out of his head, but I think the candle holder is pretty cute.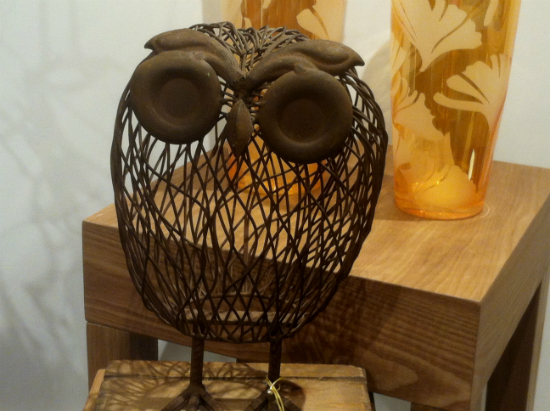 (Image: Marcia Prentice/Lamps Plus)
Doesn't it feel like the owl is looking right at you in the image above. The wire owl decorative accessory would be so fun on an accent table in the living room. Let the owl be the conversation starter.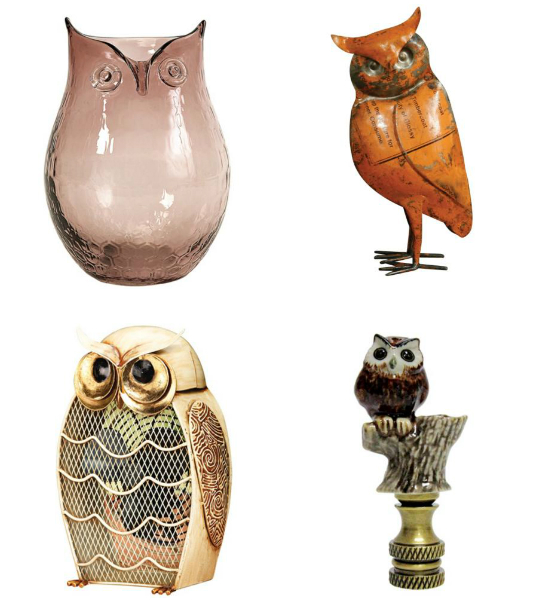 (Image: Lamps Plus)
(Top Row: Ambra Owl Small Glass Vase, Handcrafted Reclaimed Metal Owl Sculpture)
(Bottom Row: Fan Snow Figurine Decorative Desk Fan, Owl on Branch Porcelain Finial)
If you can't get enough of the owl trend, check out more owl home decor products above. If I must chose a favorite, I would say the glass owl vase needs to be in my home STAT. What was your favorite design trend from the Las Vegas Market?