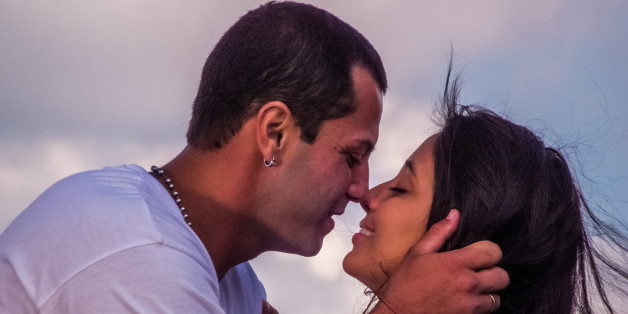 Lenny, new to personal growth, is very enthusiastic about what he is learning. Naturally, he wants to share his experience with his wife, children, other family and friends. Yet he finds himself time and again coming up against their resistance. They don't want to be converted. They don't want new words and concepts imposed upon them. They don't want anyone trying to change them.

Lenny is intent on getting his friends and loved ones into his new practice because he feels lonely when they don't understand his experience and don't want to join him in it. It is always lonely when we opt for growth and the people important to us are not on the same path. Lenny wants his changes to bring him closer to the people he loves, not farther away, yet his family and friends seem threatened, not only by his attempting to convert them, but by his changes as well.

Lenny needs to use his new learning to embrace and release his loneliness, rather than protect against it by trying to get others to change. If Lenny has a chance of influencing his loved ones to change, it is not going to be because of anything he says. The only way we actually influence others to want to change is when they see changes in us that they like and value.
Often, when I give lectures and teach workshops, the feedback I get from others is that what prompted them to want to further pursue my teaching is not anything I said or taught. Usually they say things like, "You seem to have a lot of peace and joy. I want that too." "You seem to feel secure within yourself. That's what I want." "I want to be able to access wisdom the way you do."

Lenny came to this realization and wrote to me, stating that, "It may take many loving encounters and setting a good example before we should expect our friends and loved ones to understand, and want to understand, our new experience in healing, and how we are doing it. It can not only be threatening to others to see us change, but also threatening to them when they feel we are trying to change them or their thinking or their vocabulary." He realized that he needed to share and reach out to others without "unnecessarily trying to convert them, or trying to impose words and concepts on them when they are not ready or interested to hear them. I think as new 'converts,' in our enthusiasm we try to impose our new thinking and new vocabulary on others."
This does not mean that you can't share your excitement and learning, but the key is -- what is your intent in sharing? If you are sharing with the agenda of getting the other person to want to do what you are doing or believe what you believe, then your sharing is controlling and the other person will likely resist. It can be loving to yourself and others if you are sharing with no agenda other than to share yourself and your joy, but it is not loving to share with an agenda to get others to change.
We can certainly influence others with our love, peace and joy, but even that does not give us control. A major part of inner healing is learning to accept our lack of control over others' intent to learn or protect. While it is very lonely when the people we love are not open to learning, we have to accept our lack of control over other people's choices. The best we can do is to continue doing our own inner work so we become a beacon of light that influences others to want what we have.
Join Dr. Margaret Paul for her 30-Day at-home Course: "Love Yourself: An Inner Bonding Experience to Heal Anxiety, Depression, Shame, Addictions and Relationships."
Join Dr. Margaret Paul for her 30-Day at-home Relationships Course: "Loving Relationships: A 30-Day at-Home Experience with Dr. Margaret Paul - For partnered individuals & couples, & people who want to be partnered."