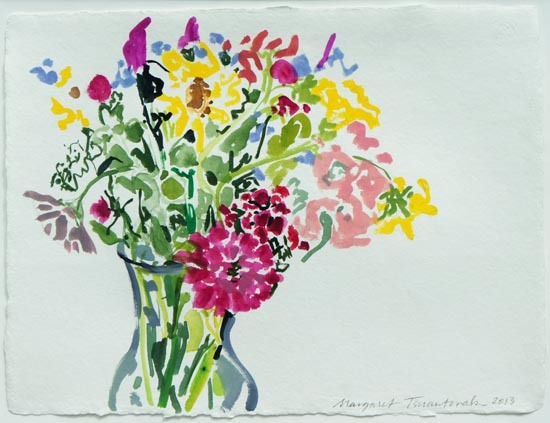 Margaret Tsirantonakis, Wildflower Bouquet, 2013, watercolor and gouache on paper, 9" x 12"
As a painter I am fascinated and inspired by the arrival of Spring especially this year after a very long winter. Flower imagery finds its way into my work from the smallest sketches to the large scale paintings.
In the process of making this piece I tried to capture the varied shapes and colors that I was seeing while letting the image breathe on the paper.