Reviewing the New York Times articles from this past year on Alzheimer's disease*, I tried hard to find some positive words, and found instead a language imbued with fear and coldness that dehumanized the persons living with the condition:
They are patients, sufferers, victims or sometimes just plain cases.
They are afflicted, demented or suffering.
They are being cared for by caregivers.
They suffer from a dreaded, terrifying, terrible, fatal, horrific, devastating, bad, debilitating disease called dementia.
They are being robbed of all that matters most.
They often live in facilities.
They go through stages, beginning, middle and end; they are early or late onset.
They present "behavior problems" -- they act out, scream, wander and are combative.
They need to be managed.
They are a burden.
They have an illness that needs to be attacked and beaten.
Having been around enough persons who live with what is commonly called dementia, I could see why. It is true that left on their own and not cared for properly, the ones whose thinking mind is slipping can present a scary picture: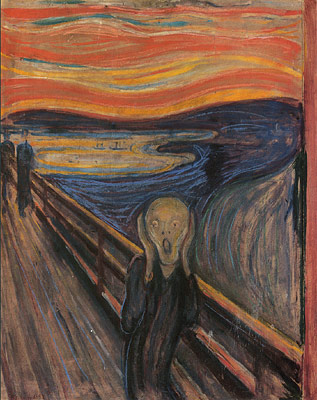 More to the point, though, is the fact that our collective response to the condition is what creates that picture. In our efforts to move forward and treat Alzheimer's as a medical emergency, we have abandoned the earlier view of dementia as a natural evolution of aging. While scientifically correct, this new approach has also caused us to lose the human aspect. The culture-change philosophy of person-centered care that has been making waves throughout long-term dementia care facilities in the U.S. and other countries represents a step in the right direction. Attention to the language being used to think and talk about Alzheimer's and dementia should be a part of that movement. As shown by the New York Times, we are still far away from that reality. One small drop at a time, here is a list of new words to use when speaking and writing about Alzheimer's:
Respect the person.
May you, too, be an agent of change, and spread the good words about Alzheimer's and the persons living with it.
*List of New York Times articles included in my review: