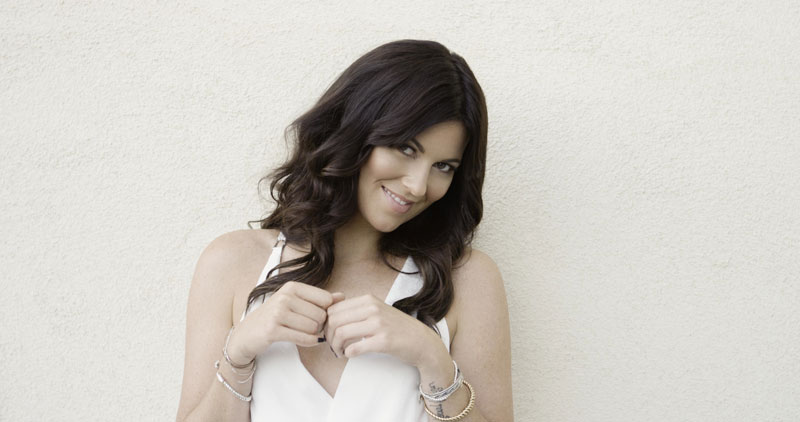 As we conclude our four part series on love and heartbreak, with the help of gifted and beautiful singer-songwriter Tristan Prettyman, I am here to remind you that yes, Tristan is only 31, and yes, she is admittedly still growing. But she also recognizes the incredible leaps she has made over the years, the spurts and the bounds separated by crumples and blocks. Her life experiences, memories, smiles and pain are all part of her, and continue to feed her growth. What I discovered after listening to her talk about many of these things is that the bottom line is happiness. And I'll tell you that this girl, this woman, sure did sound genuinely happy.
We talked about growth and what it is like to be a woman in her thirties. Like many of us (including myself), Tristan grew up with the notion of college followed by marriage followed by babies followed by rinse and repeat. And also like many of us, she has discovered that being unmarried in your thirties is not at all foreboding like we once thought. Is the marriage entity as important as say, a long-lasting commitment? Are they not mutually exclusive?
When Tristan's engagement was called off, she was thrown for a serious loop. Realizing that people, loved ones, can flip their minds and suddenly say something different than what they had been saying all along is a scary thought, and a true thought. Realizing that things don't go according to plan is also scary, but can be liberating, as well. And so she decided to embrace this change and open herself up to life, and her words are inspiring.
When someone invites you on a one month trip to Bali, you take it. If your friends think you're nuts, so be it. You know that journal you have had since you were 8-years-old? Keep writing in it, especially if you need to vent, and then close it up once the negativity is released. Start a wall of inspiration, a place to adhere quotes, or postcards, or letters from friends, photos, anything that will serve as a positive reminder that you are loved, you are supported, you are part of something bigger than yourself and you are an important link in that chain. Give yoga a try, and commit to it. Eat healthier and take care of your body.
"Traveling is everything." Taste the power of travel, the exhilirating pump it can give you as you learn, share, see, experience another land, another culture, another people. Get in your car or book a flight or take a day or a week to divide yourself from the everyday and embed yourself into somewhere new. It is possible to learn more in other cities than you have ever learned in school. Lower your expectations, be open to new experiences, and travel.
Take care of yourself. Pamper and love the sh*t out of yourself. Figure out what you want, what you want to be, what you want out of those around you, and figure it out for yourself. Get grounded. If you are looking for a partner, get yourself good and ready so you can be the best version of yourself for your prospective loved one.
Be open and honest and comfortable with that honesty. And finally, just be happy.