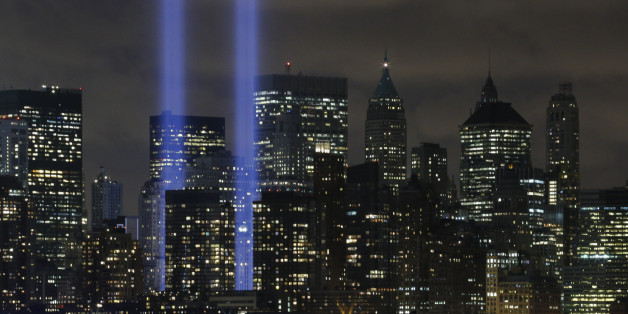 Today marks the 13th anniversary of the twin towers falling.
I had moved to NYC a couple days before the towers fell. It was my big move to New York to "become a dancer." I had just graduated from college and this was it... live my dream.
The towers fell, NYC was in complete chaos for the days following. My mom was calling me all the time to "GET BACK HOME TO FLORIDA." I stayed. I stayed in NY, I got dance gigs, my career flourished, I got married, I toured with companies, I did commercials, I did shows, I became a parent twice, I created a whole new career... and 13 years later I'm still here. New York City -- your streets and your people and your bright lights held my hand as I grew up.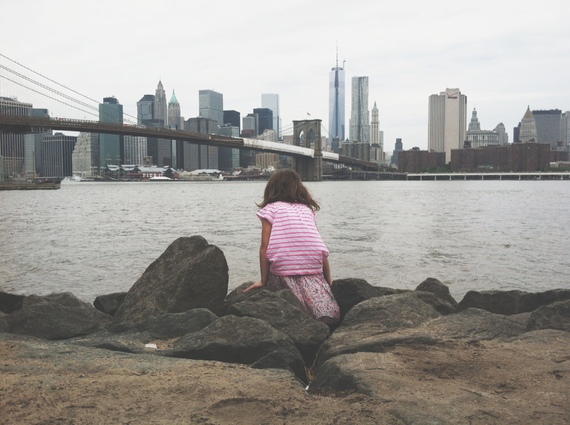 To mark this day... one we will never forget... I want to share with you 13 reasons I love New York.
1. People are nice... genuinely nice. Like help you out, give you directions, pick up your scarf when you it gets blown in the wind, stop what they are doing when someone faints in the subway or lifts entire subway cars to help someone who slipped between the crack. New Yorkers are nice!
2. That guy with the wacky art on the FDR Drive is pretty prolific and I love that not many people know about him... and when people do.. it's like an underground club.
3. The FIRST cab of the L train going toward Brooklyn is a "singles" train... and a few times people try to pick me up... kinda nice for an old lady with two kids ya know!
4. Graffiti. The graffiti work all over is amazing and speaks to each neighborhood in every borough.
5. Art is in abundance. Street art, concert performances, park dances, theatre in a parking lot, theatre on a rooftop, dance in a pool, everywhere!
6. CITIBIKE! Loves it!
7. Even though there are a gazillion people in New York... you can still run into your college friend in the middle of Times Square on a thursday at 10pm. Small world.
8. Never a shortage of things to do for FREE in NYC. Always an art show, club event, theatre reading you can attend.. for free!
9. Foodie Nation. Best food trucks, best restaurants, best side carts, just every kind of food, every nation every everything .. even secret foodies serving on the subway! My fave is the Dosa Guy in Washington Square Park.
10. Hiking in Central Park... I mean... in the middle of this concrete jungle there are waterfalls, and caves and serious rock climbing goodness going on.
11. Water Towers on top of buildings... it's our secret game that Lily and I play. We count water towers and some of them are stunning, especially when the sun hits them just right. So next time you are in NY... look up!
12. I love how New York fosters creative spirits, encourages us, gives us a space to create our art, gives us an audience, and helps us find our creative voice.
13. Anything is possible in New York. And I am proof of that! You can pretty much create your own gig, personna, being, invent and reinvent yourself any number of times and it's all good.