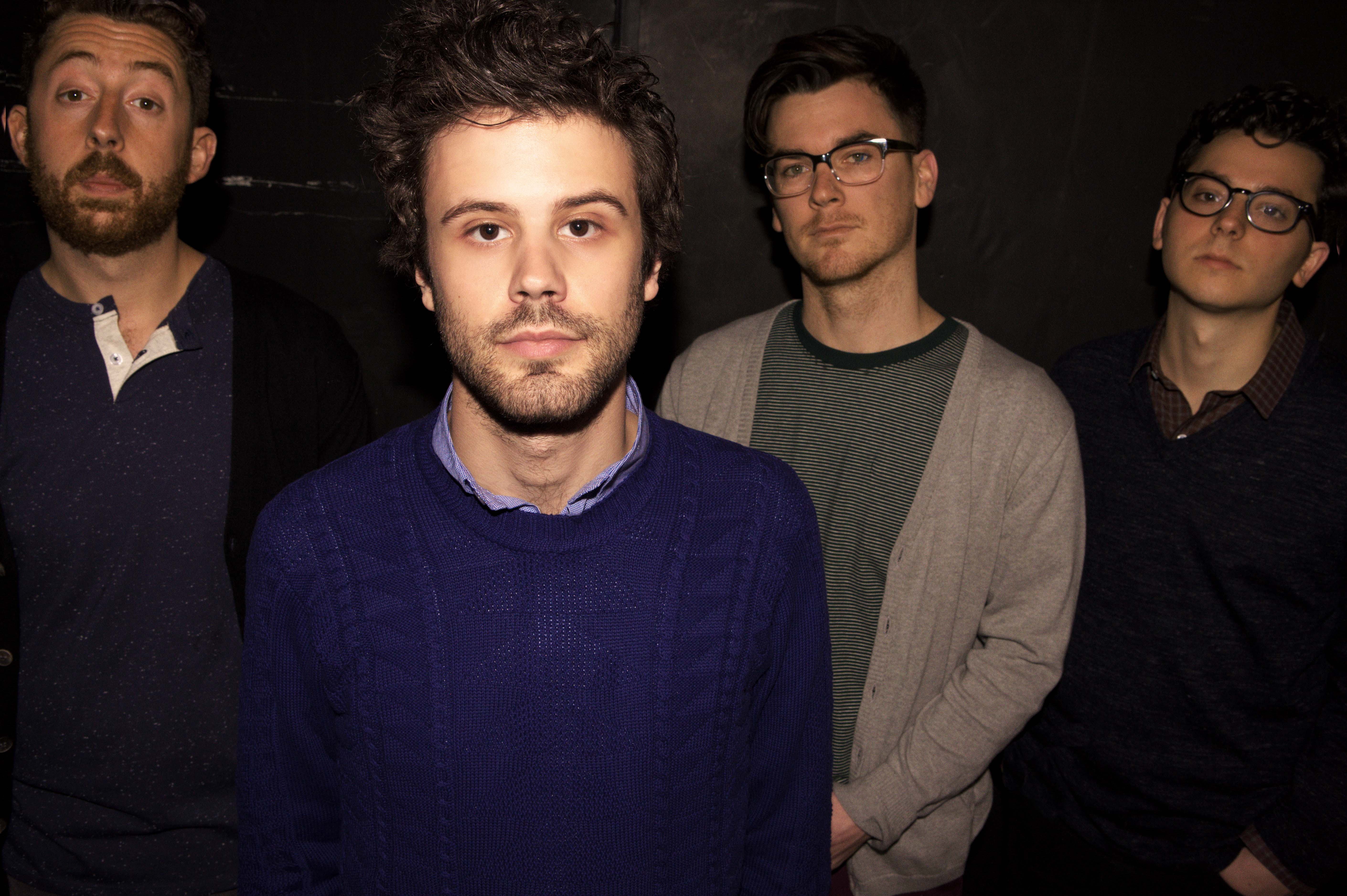 The second installment of Boston Calling ran this beautiful Saturday, a world away from the festival's debut this past May, which endured Boston's characteristically out-of-place cold weather and rain. Festival co-founder Brian Appel wasn't kidding when he said he and his partners at Crashline knew every brick of City Hall Plaza. A notoriously homely and stiff construct, the Plaza was well-routed after fine-tuning the festival's initial layout to accommodate the influx of Boston college students for the two-day event.
Boston Calling's sophomore weekend skewed slightly younger than its inaugural weekend, sporting a lineup that coupled varying shades of indie-pop rockers with a bewitching army of EDM kingpins. The festival's highlights, however, came from its underdog to mid-tier acts that graced the lineup before the dub step drones (see: influx of Boston college students) commandeered City Hall Plaza.
Brooklyn five-piece Lucius nabbed an early-afternoon Saturday slot, making smitten of new listeners with a slowed down rendition of "Go Home" and ever-bumping cut of "Turn it Around," a go-to set closer. Vocalists Holly Laessig and Jess Wolfe stunned with matching, inverted black-and-white dresses, red lips, and harmonies that slay.
Quasi-locals Deer Tick were outright ballsy in their choice to play their forthcoming LP, Negativity, in its entirety, letting the audience know what it was getting into early with little to no sugarcoating, "We're going to play our new album from front to back," frontman John McCauley said. "And you have no say in the matter." The soundscapes of Negativity carry a much more personal tune, one that strays from the raucous, boot-stomping alt-rock for which the band is known, making Boston Calling an interesting choice to lay out the completely new material. Still, McCauley was gracious: "Thanks for putting up with our new songs and not listening to our greatest hits," he said, adding, "Well, we have to play one." The brooding Rhode Island natives closed their set with "Ashamed," off their 2007 LP War Elephant.
Bat for Lashes' Natasha Kahn broke through the melancholy with tracks that soared and a rainbow dress tailored for the occasion. As the city cooled from one of its last nice days, Kahn was beaming through her set, offering a rousing cut of "Laura," and leading us gently into a Local Natives set to follow. Among the highlights were an a cappella intro to Talking Heads' cover "Warning Sign," and an introduction from the Mayor of Boston, Tom Menino. Guitarist/vocalist Kelcey Ayer was left stunned: "The mayor introduced us," Ayer reminded the crowd. "Did you forget? I didn't."
Guitarist/vocalist Taylor Rice took a moment to recognize the proud and few supporting the group back at TT the Bears pre-Gorilla Manor success. "We played for 10 of you," Rice mentioned. "Many times." Bringing it back to Boston Calling, the group launched into a powerful performance of "Who Knows Who Cares," eliciting a collective exhale from the crowd before the track's first measure was finished.
Sunday took a 180 from the previous day's indie-rock showdown, with a heavy focus on the EDM scene that has generated the growing attention to MDMA overdoses in recent news. With Solange's set moved an hour earlier in the day, the only act diluting the Electric Daisy madness pushed the lot of bass-thumping DJs and twerking teens into one four hour cluster, making the increased police presence more, well, streamlined.
Passion Pit were the hometown heroes of Boston Calling, featuring an ever-humble Michael Angelakos, the band's frontman who graduated from Boston's Emerson College only four years prior. Angelakos stormed the stage in a fury, ripping vocals that even the most seasoned sopranos dream of. With hits that captivated us from their Chunk of Change EP and the most commiserating of tracks from Gossamer, Boston was left with a stirred excitement, and an appetite for more Boston Calling in May.