All I saw that day was my husband. All the anticipatory nervousness about being in front of everyone completely dissipated; nothing mattered besides marrying my love.
I don't know if it was because he and I had no expectations or concerns over details going into our wedding day, (besides getting married of course), but afterwards, we marveled at how we both felt so perfectly zen, so completely at peace and happy. My husband told me that when someone had asked him if he was nervous, he replied,"No. It's so easy to marry her." I felt the same way.
Walking down the aisle at our idyllic tree house in the park this past Saturday was the most emotional, happiest moment of my life. The doors of the tree house opened, and I saw Ervin straight ahead. Everything else around me became a haze. All I saw was his warm brown eyes wet with tears as my own came flowing down my face. One of our iconic favorite songs, "Love Is You" by Chrisette Michelle, played as I glided to him. The ceremony flowed with ease; our vows came from our hearts without any premeditation. We just spoke what we felt. The whole time I stared into his soulful eyes and glowed from the inside-out with pure love and joy.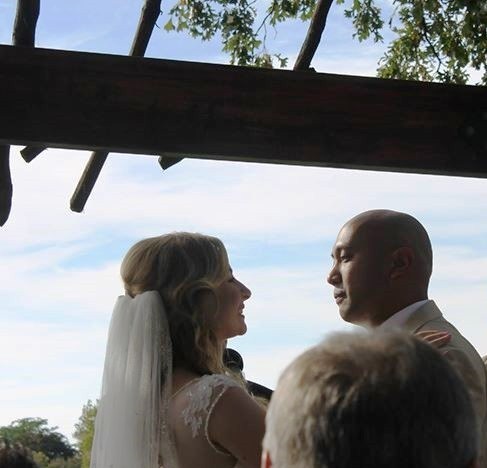 At one point, our officiant, who happened to be my best friend's dad, had us turn around to look at everyone who came to witness our union. I still couldn't tell you who was there. I simply didn't see or feel anything besides Ervin beside me. It was incredible. My bridesmaids told me afterwards what I said in my vows because I didn't even know or remembered; they just naturally escaped my mouth with all the feeling and intention in the world.
I've been daydreaming about our reality the past few days; I can't believe how stunning the day was and how perfectly full of the important stuff, the love, our ceremony was filled with. I still can't believe I found him and now call him my husband. I am blessed and ridiculously, elatedly happy.
We now will always be able to go back to our tree house and relive what seemed like a dream. I had no idea reality could be so beautiful.
This piece is dedicated to my love, my life, my husband, Ervin.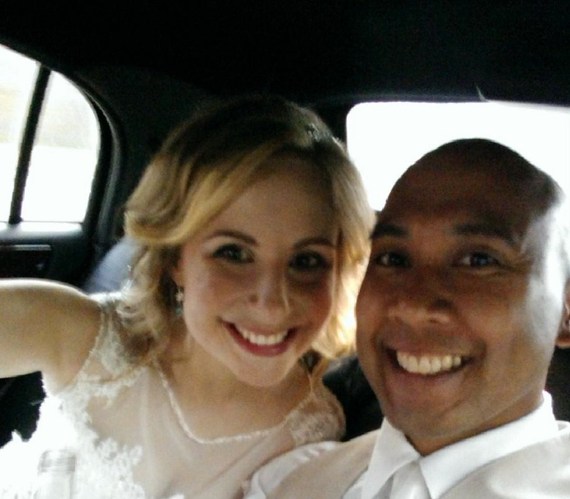 PS--My last name is Vallejo now! Yeay!
Facebook Page: https://www.facebook.com/HeadAboveWaterLifewithMoodDisorders
Blog Site: LifewithMoodDisorders.blogspot.com
Twitter: @MariaCMeow