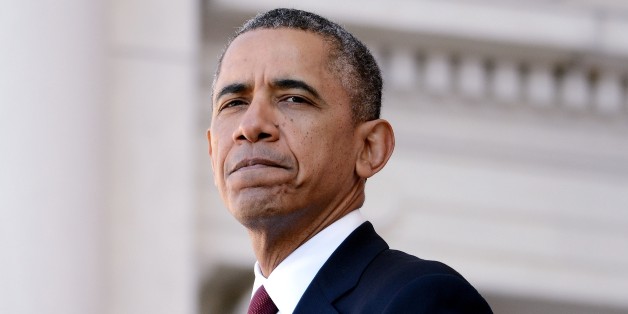 On January 9, a federal court is scheduled to listen to arguments about President Obama's executive actions to shield more than 4 million people from deportation. Supporters of the president's action will point to the Constitution, the statutes and regulations, and precedent to underscore the legality of this step, while opponents -- representatives of 25 states that have filed a lawsuit -- will employ the many of the same legal arguments that were heard -- and dismissed -- in an earlier case against the action. Noticeably absent from the debate is any discussion of immigrants themselves -- the people who will be directly affected by the court's ruling.
This is why today, the National Immigration Law Center joined a coalition of labor, civil, and immigrants' rights groups to file an amicus brief with the Texas federal district court to remind all parties involved that these actions aren't just about policy -- they're about people.
When you take politics out of the equation, it is hard to imagine how any reasonable person could argue against a policy change that will have such a positive impact on mothers, fathers, children, workers, and the country. President Obama's recent announcement will allow aspiring Americans who have lived in this country for a generation or more to come forward and apply for the opportunity to contribute more fully to the communities in which they live, study, and work.
President Obama's recent move will allow parents of U.S. citizen and lawful permanent resident children who have lived in the United States for more than five years and meet other requirements to come forward and apply for relief from deportation and temporary work authorization. The president also expanded an existing policy to allow those who came to the United States as children to also come forward and apply for similar relief and work authorization.
This policy will have a direct, lasting impact for millions of people, including Aly , a Senegalese-born and U.S. raised man. Aly has dedicated his life to helping those at the margins of society, especially homeless individuals. He belongs to a tightly knit community in Syracuse, a city he made his home as a student at Le Moyne College. Due to his age, Aly was unable to qualify for the June 2012 Deferred Action for Childhood Arrivals program, but President Obama's announced expansion of this program would allow Aly to finally come forward and become on paper what he is in his heart: an American.
We also filed our brief today to remind the court that this policy impacts not just those who will finally be able to live free from the fear of deportation. This policy will improve the social infrastructure and economy for all of us.
A recent analysis from the Center for American Progress found that tax rolls in Texas -- the state leading this legal challenge -- will increase by nearly $340 million over the next five years once this policy takes effect. Instead of welcoming the inflow in revenue, Texas Governor Greg Abbott is demanding that the federal government take this money out of his state. Given the state's current underfunding for education programs, it seems that the state's politicians are more interested in politics than sound economic policy for their constituents.
Despite consensus among the legal community about the constitutionality of President Obama's actions -- scholars on both sides of the political spectrum have said the president has full authority to protect people who meet certain criteria from deportation -- this policy will possibly face years of challenges in federal courtrooms across the country, which we taxpayers will foot the bill for. In fact, the first federal court to review this issue has already dismissed Maricopa County Sheriff Arpaio's lawsuit, noting that the president's executive actions amount to guidelines that are "reflective of congressionally-directed priorities." Nonetheless, this should not stop us from doing everything we can to make sure that all those eligible for this program can come forward and apply.
Like the Affordable Care Act, legal pundits will undoubtedly read into court proceedings and perhaps write premature obituaries for this immigration relief program. There is an important lesson all of us must learn from Obamacare: Despite the legal and political wrangling, 10 million people today no longer live one accident or illness away from bankruptcy, thanks to affordable health care. Even opponents of Obama's signature legislative achievement concede that it is politically impossible to reform the health care system in a way that would take health care away from the millions of Americans who now know what it is like to get covered.
Immigrants, advocates, and other community members have the power to ensure that the president's immigration actions are implemented fully and fairly, but we must act now. In a matter of months, eligible mothers, fathers, and young adults will be able to come forward to apply for the opportunity to remain in the U.S. temporarily and work legally. We'll work hard -- in communities, with legislatures, and, if necessary, in the courtroom -- to make sure millions of people like those we filed on behalf of today can come forward. Once they achieve temporary relief from deportation, they will have the freedom to fulfill their full human potential for themselves, their families and communities, and our country.