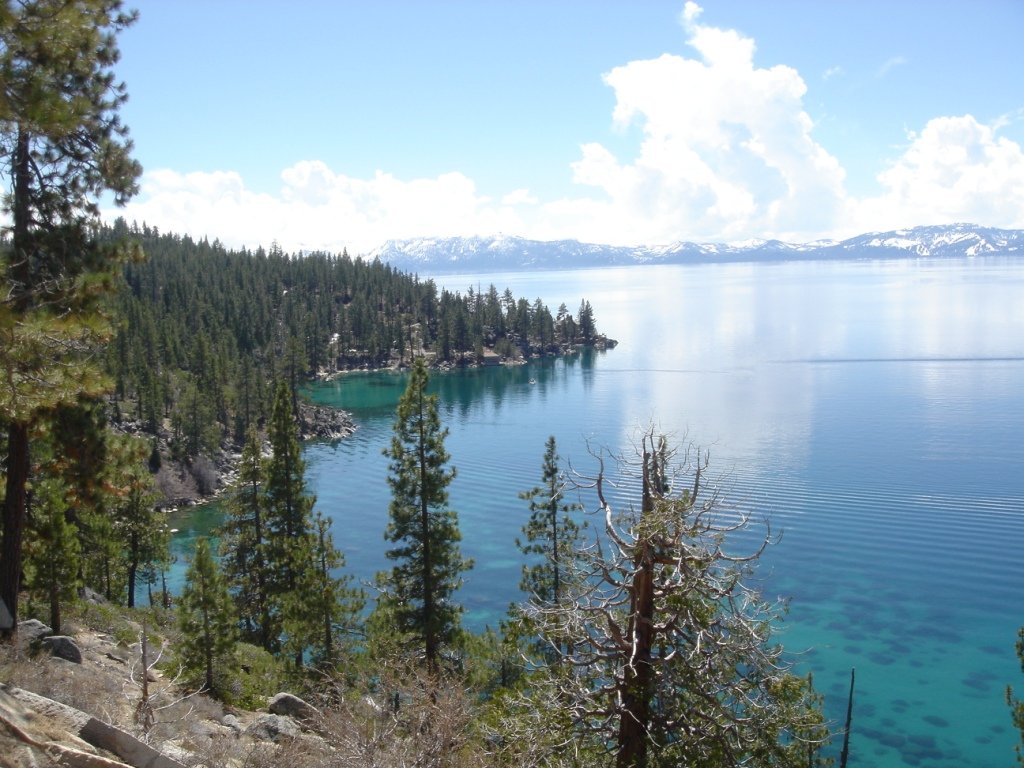 Jeff and Patty Baird built the Cedar House Sport Hotel in Truckee back in 2004 and opened it to visitors in 2006. Patty is a slender, elegant woman, with the spirit and vigor of the Energizer Bunny. With her husband's help she manages to juggle a hotel, the endless sea of weddings that take place there, a restaurant, and puts together hiking tours for daily and weekly excursions in Tahoe. Yes, this is a woman that loves what she does and loves Lake Tahoe!
Naturally, when I decided I wanted to explore some less traveled parts of Tahoe, I knew exactly who to call.
The Cedar House Sport Hotel is located just outside of Lake Tahoe in the charming city of Truckee. It's tucked back in the forest, just minutes away from the town that seems pleasantly frozen in time. It's removed from the congestion of traffic that often clogs highway 29. It was the perfect spot to start my "road less traveled" Tahoe weekend.

Upon Patty's insistence I made a reservation to dine at Stella, their on-site restaurant. Chef Jacob Burton runs their open kitchen. He uses mostly local ingredients with innovative twists. Despite all of this, I didn't expect much, simply because food is not what Tahoe is famous for. Burton just might change that. There were three of us in my hiking party, which meant plenty of plates could be sampled. The seared rare tuna with charred bok choy and a spicy red coconut curry was the perfect start. The Chablis poached salmon rillettes with lemon, tarragon, capers and frisee on seeded lavash was another incredible appetizer. My personal favorite was the head cheese (which Burton makes in house) turned into a spicy banh mi sandwich with pickled daikon, carrots, micro cilantro and xo sauce. I am still dreaming about that sandwich. I wish I had packed one to take with me on the hike. Then again, that might have attracted a bear or two. In which case I think I would have risked a standoff with the bear to protect my banh mi sandwich. Yes, it was that good!
My poached halibut "salad" entrée was hands-down everyone's favorite. The halibut was served cold with heirloom tomatoes, brown butter beets, chervil, tarragon, and a sauce vierge. For dessert I had to try the carrot cake. This was the first time, other than when I used these ingredients at Yoshi's, that I saw shoyu and seaweed being used in a dessert. The combination was executed perfectly. The carrot cake layers were sandwiched between a luscious orange-mirin frosting, and served with white shoyu caramel, ginger ice cream and candied seaweed. So far my road less traveled was leading me to the perfect gourmet getaway.
In the morning we woke up, wandered through the quaint town of Truckee, picked up picnic supplies at several of the local markets/cafes that line the main road in Truckee. I definitely recommended this instead of waiting 30-40 minutes to get a sandwich at one of the restaurants near Lake Tahoe. It was then time to head north towards Crystal Bay.
Crystal Bay is often overlooked by hikers who are looking for "big hikes." The fact that it's a simple hike, with spectacular views (it holds the record for the highest angle you can easily get to above the shoreline), made it a perfect starting point for our day on the trails. To get to this hiking trail, drive to Crystal Bay and turn west on Reservoir Rd. Drive two short blocks to Lakeview Ave and turn right. About a 1/2 mile up you will see a gate on the left. The hike is a simple trail among the pine trees. It's a little more than a 1/2 mile to the top. Once you arrive at the peak, you will find amazing 360 view degrees of Lake Tahoe beneath you.
From Crystal Bay, head down highway 50 towards Spooner Summit, from 50 turn on to highway 28 and into Nevada State Park. With over 12,000 acres of wilderness, including aspen and pine forests, it's the perfect spot for a picnic overlooking the lake. After your picnic is finished and you are well rested, you can choose between an easy stroll on the Spooner Lake Trail or a full day grind on the Tahoe Rim Trail.
If you are feeling inspired to experience your own road less traveled adventure in Tahoe, be sure to take-in all of the above spots. Here is a banh mi recipe for your picnic, inspired by chef Jacobs sandwich (pepper spray to keep the bears away not included).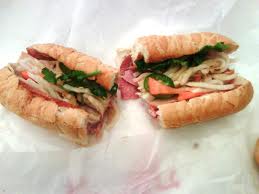 (Makes 2 Banh Mi Sandwiches)
½ cup rice vinegar
¼ cup water
¼ cup sugar
½ cup carrot, cut into matchstick thin slices
½ cup daikon, cut into matchstick think slices
¼ cup cilantro
6 ounces of sliced head cheese
¼ cup sliced shallots
1 tablespoon mustard seeds
4 tablespoons XO sauce
Several thinly sliced pieces of jalapeno
1 baguette
Place the vinegar, water, sugar and mustard seeds in a pot and cook until the sugar has dissolved. Remove from the heat and allow the mixture to cool. Once cool, pour the mixture over the carrots, daikon and shallots. Allow the vegetables to marinate in the liquid for at least 30 minutes. Drain of the excess liquid.
Slice the baguette in half and spread the XO sauce evenly over both halves. Divide the headcheese evenly between the two sandwiches, top with the marinated vegetables, some cilantro and sliced jalapeno. The sandwiches can either be served immediately or wrapped tightly and refrigerated for up to 24 hours.