With the aim of raising funds and bringing greater awareness to the plight of Lesotho's vulnerable children, Prince Harry of Wales and Prince Seeiso of Lesotho, a country in southern Africa, launched the Sentebale Polo Cup at Apes Hill Polo Club in Barbados on Jan. 31.
The princes spent the weekend in beautiful Barbados, visiting children at the Queen Elizabeth II Hospital and at the Barbados Museum & Historical Society, where the children greeted them with big smiles and great cheer.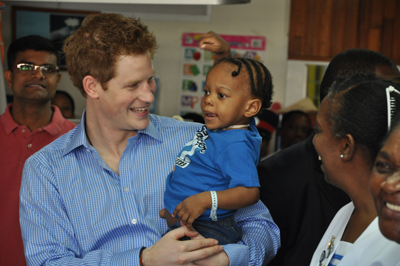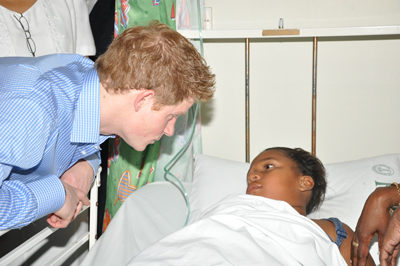 Prince Harry visits the Queen Elizabeth II Hospital in Bridgetown, Barbados. Photos courtesy of the Barbados Government Information Service.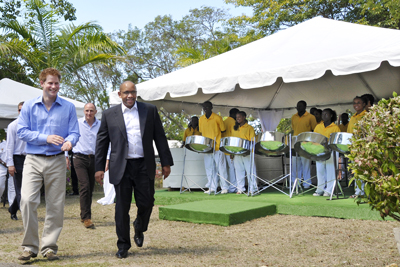 Prince Harry and Prince Seeiso arrive at the Barbados Museum & Historical Society.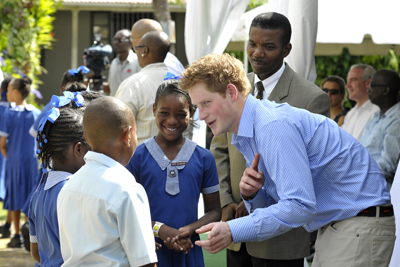 Prince Harry meets school children invited to the museum.
Sentebale was founded by Prince Harry and Prince Seeiso in 2006. The princes formed a fantastic friendship two years earlier when Prince Harry spent part of his gap year volunteering in Lesotho. Having bonded over their shared passion for helping the orphaned and vulnerable children in the country, Sentebale was launched to support the incredible work being carried out by grassroots organizations and committed individuals who have the heart but lack professional managers and accountants to ensure charitable longevity. Sentebale, which means "forget me not" in Sesotho, the language of Lesotho, also stands as a powerful commemoration of the princes' mothers, and their tireless work for bettering the lives of children around the world.
The sun was hot and spirits high at the Apes Hill Polo Club on Jan. 31 where Sir Charles William generously hosted the inaugural Sentebale Polo Cup, an exclusive event meant to direct attention and much needed funding towards lifting Lesotho out of the depths of despair, one child at a time.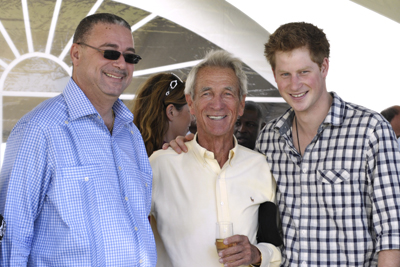 The honorable David Thompson, Prime Minister of Barbados, with Sir Charles Williams, owner of Apes Hill Polo Club and Prince Harry.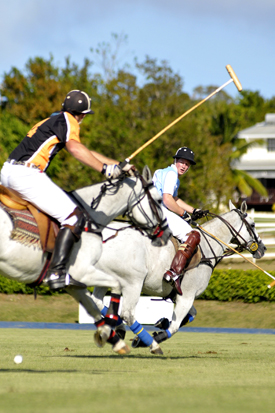 Prince Harry playing for Sentebale.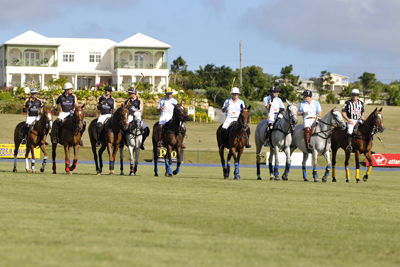 Both teams on the field at Apes Hill Polo Club.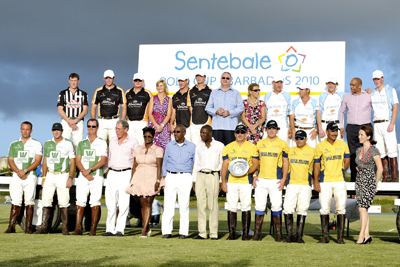 Awards for the Sentebale Polo Cup.
Sentebale's win was a wonderful end to an exciting match and a sincere start to what both princes have promised to be a long and dedicated relationship with Lesotho's most vulnerable. The Sentebale Cup is sure to become a memorable annual event that will ensure Lesotho is never forgotten.
To learn more about Sentebale go to www.sentebale.org.
All other photos courtesy of the Barbados Tourism Authority