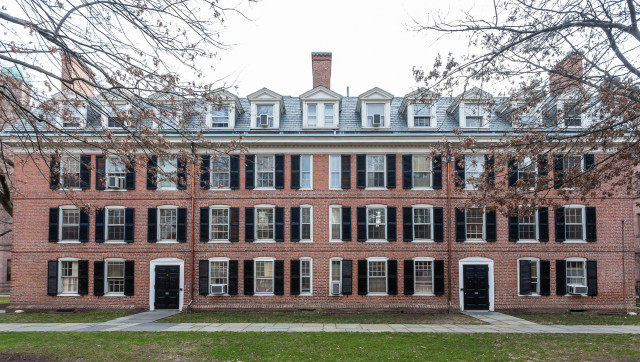 For some seniors, all of the applications are done and gone. Yippee! For others, there are some left to complete. Either way, after you send in your final applications, there are a few more things to do to make sure you get into a college that's right for you.
Here is what to do during the months of January through June:
JANUARY
Applications
Students with Early Decision acceptances need to say yes to that one school. Withdraw applications to other colleges.
For students who applied Early Action and/or Regular Admission, remind your high school counselor to complete the Midyear Report forms. If the Midyear Report is not online, provide a stamped, addressed envelope for each Midyear Report. A sample Midyear Report form can be viewed on the Common Application website.
Complete and submit any regular applications that are due after the first of the year.

Financial Aid
Fill out and submit FAFSA and PROFILE financial aids forms, as well as any individual college financial aid forms. Note: you will need your parents' help with this, and they will need to have their 2012 tax information.
Follow-up With Colleges
Call each college on your list to see if they have received all of the required application materials. If the answer is yes, say thank you. If the answer is no, find out what is missing and immediately act to get the missing material to the college.
For colleges that provide application information on-line, check the respective websites to make sure they have received all of your materials. Follow-through appropriately.
Update colleges with any new information, including recent awards, athletic achievements, volunteer efforts, etc. This is particularly important for students deferred for Early Decision, or Early Action Single Choice applications. Send a letter or email to admissions offices and if you have one, an updated activities resume.
Admission Interviews
If a college offers you an admissions interview, it's in your best interest to accept the interview. Information about how to prepare for this is available on my adMISSION POSSIBLE website.
FEBRUARY
Financial Aid/FAFSA/PROFILE
If you are applying for financial aid, make sure that you meet each college's requirements and deadlines.

Parents need to complete their income taxes as soon as possible so the information is available for the FAFSA form.
Follow-up With Colleges
Send an updated copy of your school transcript that includes first semester grades to each college to which you have applied.
If you have not done it before, update colleges with any new information, including recent awards, athletic achievements, volunteer efforts, etc.

Grades
Many colleges pay close attention to second semester grades. Don't slack off: keep them as high as you can. You should know that some colleges have been known to rescind acceptances if a student's senior year second semester grades drop precipitously.

High School Counselor
Make sure that your high school counselor has mailed in the Midyear Reports and first semester grade transcript to all of your schools, including those at which you were accepted early.
MARCH
College Visits
As acceptances start coming in, talk with you parents about last-minute college visits to schools that really interest you.
APRIL
Final Considerations
If you can, attend "admit" programs offered by colleges to which you have been accepted. Also, attend any local alumni receptions for admitted students. These programs and receptions offer the opportunity to meet current and former students, as well as newly accepted students who might be attending the college. These events are very useful in getting a sense if a college "vibe" is right for you.
Narrow-down the list of schools in which you are interested Review and discuss with your parents the financial aid packages offered by the schools. If it makes sense, try to negotiate more financial aid from a college you want to attend, particularly if other colleges have offered you better financial packages.
If you have trouble deciding which college you want to attend, consult with your high school counselor, independent college counselor, teachers, parents/grandparents or other people you respect.
If you are on a wait list for a college you really want, discuss with your college counselor what you can do to get off the list.
MAY
Your College Choice
By May 1, send in your admissions deposit and notify one college that you have decided to accept their letter of admittance. Also complete the housing preference forms for your chosen college.
Inform all other colleges that you will not be accepting their admissions offer. Fill-out housing preference forms for your chosen college.

Recommenders
Let your college counselor, teachers and other recommenders know about your college decision. Thank them for their help.

Testing
Take your final AP tests.
JUNE
Final Transcript
Make sure a final transcript is sent to the college of your choice. Also send in any AP test scores you have so that this information can be used by the college to determine which course levels you should be in.
Room, Board, Tuition
Note on your calendar when room and board and tuition are due for your college.
Most Important of All
Relax! Have Fun! Celebrate! You deserve it.