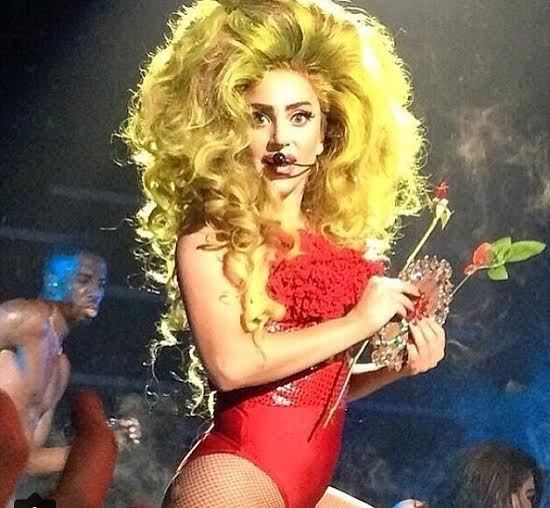 The Roseland Ballroom sat tucked away between the bustling streets of New York City-neighbored by historical landmarks for over 90 years. There it housed our nation's most influential artist, political leaders and offered social refuge for most New Yorkers. As the ropes loosen preparing for its final curtain call they managed to squeeze one last class act. Promising nothing less eccentric than a thong and torn fishnets, native New Yorker, Lady Gaga delivered a stellar, sold out performance as homage to the ballroom's final guest-or shall I say, Little Monsters.
There was no room for error as the elaborate performer engaged with screaming mega-fans. Even the mirrored disco ball sparkled as it reflected another timeless event days before its final spin. The consistent Rose theme emulated the magnitude of the ballroom and was steady throughout the venue. An array of battery powered candles gently nudged the romantic tribute and an explosive presence of sultry red petals led our path. No detail was left out including her stage design. Jumbo rose strands intertwined in the metal rod structure tying in with the musty wall to wall carpet.
As Momma Gaga, Cynthia Germanotta, took her seat next to me I honestly couldn't differentiate if I was excited about the concert or about meeting the woman behind the madness. Either way, she was a delight and I learned a very interesting part of fame: Celebrity parents do not like to be photographed. Joe and Cynthia sat with guest, who were obviously close friends, and casually shied away from Gaga's raunchiest moments. Covering their eyes and/or laughing shamefully beside her parents, they avoided the continuous theme of humping and grinding that Stefani delivered throughout the evening.
Sandwiched between close friends and family, there I sat laughing at how ironic being a New Yorker can be. You never know where the night can take you. Oh, you know because this was just another casual mid-week Good Bye in the city. FacePalm
As her die-hard fans tried to finagle their way past security, we found ourselves trying to avoid the ear piercing cries of a few young ladies. "I'd sell my soul to meet her!" screeched a high school special education teacher. "I love you either way, you are amazing!" screamed another young mid-drift wearing teen and as the sea of fans rejoiced-there was no escape from the uber fans fully clothed in look-a-like ensembles.
The Roseland is permanently shutting its doors but the celebrated final performances will live forever in the hearts of the crowd that paid extraordinary prices for this sold out departure. Delivering an ultimate fan experience, Gaga belted "Poker Face," "Bad Romance," "Monster," "Applause," "G.U.Y.," and a few more adrenaline pumping chart toppers for the amped crowd. Singling out her courageous ladder mount, the disguised performer climbed into the stands for an exclusive look at her private lady parts. Interestingly enough, her parents weren't amused.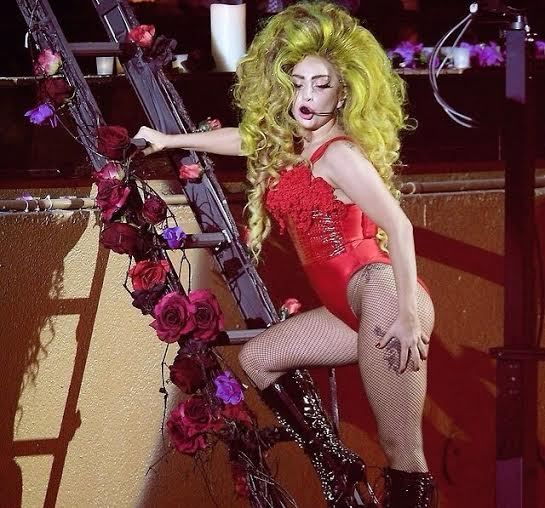 The Total Gaga Takeover was more than any fan could ever ask for. Personal interaction with the songstress as she played the piano on a make shift stage, inches from the Queens Bound "F" train gave way for plenty photo opportunities. Gaga honored the Roseland Ballroom's farewell in true pop star fashion-with a subway prop, dazzling lights and multicolored confetti. Regardless of what's happening with her personal career, there were no signs of negativity or empty space. People showed up and pleaded for more. Maybe I'll have to surrender to the "Monster" way of life too, although, for the record, I prefer to eat meat... not wear it.