Hot 97 recently partnered up with VH1 to exploit their talents and invite listeners behind the scenes to New York's most influential Hip Hop radio station but I'd like to single out a particular cast member and his efforts to facilitate programs benefitting young New Yorkers. Shani Kulture, a true man of substance, has taken his talents to the streets on a whole new level. Merging his position at the station with his innate passion as a father, Shani felt a need to utilize his voice to express his concerns with today's youth. Creating "The Kulture Movement" as an initiative to help influence young adults was the original idea but instead with the help of influential friend, Barbara De Laleu, he set his plan in motion as a social issue that needs be addressed by the masses. This dual is set to move the culture forward and positively impact our entire community.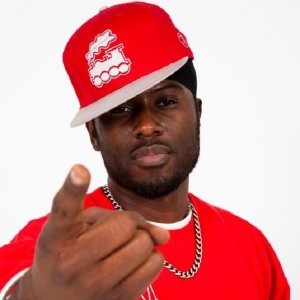 As I walked into the legendary radio station, familiar voices filled the air and the little girl in me couldn't contain my excitement. Dodging the camera crews and the chaos of the show, we found ourselves in a make shift office between the morning show booth and a hall of windows. There I listened as the two game changers passionately spoke of the obvious violence crisis in our country. Sharing headlines of young African Americans who found security in loaded weapons and young teens hashing differences with violence intensified our anxiety about what the future holds for our own off springs. Shani figured the least he could do was try and leave a mark on his own community by launching "The Kulture Movement".
What Is "The Kulture Movement?"
The Kulture Movement is a balanced approach to bring awareness to culture and societal issues to the youth in the local Brooklyn communities particularly the middle and high school systems. As an outreach program, we will focuses on both the mental, social and physical needs of today's young leaders. We plan to encourage and recognize the need for our future leaders to communicate and commit to the movement of their culture through constant dialogue. Our dialogue will be implemented through collaborations with other organizations, local celebs, community activities, one-on-one forums, and interactive/technological engagement. Our services are open to all regardless of religion, race, sex, education or ability.
Inspiring a new generation of leaders and educating them to value their lives is the first step. "I've noticed that if we are going to make a change, it has to start with our children." Shani proceeded to explain his concept and how the historical Treyvon Martin march affected his perception of the media. "If we don't stop the hate crimes, black on black violence or the inner city feuding, how can we expect anyone to take us serious and equally respect us?"
Pointing out the lack of self-worth today's generation of minorities suffer from is the first step to making a significant difference. "We need to acknowledge the way we speak and treat one another. It's crucial to teach every race how to conduct themselves and demand respect from your peers... at any age."
Fervently trying to get her point across, Barbara made sure to mention how the media should make this message a priority. "We have the capabilities to change mindsets by positively feeding that message through our work. Radio stations, music lyrics and television all consume a large part of a person's day to day, why not make them complimentary to our lifestyle rather than forging our ever growing population to hate one another. Conducting yourself as a role model is the best way to influence our nation." Ms. De Laleu continues to emphasize the need for change.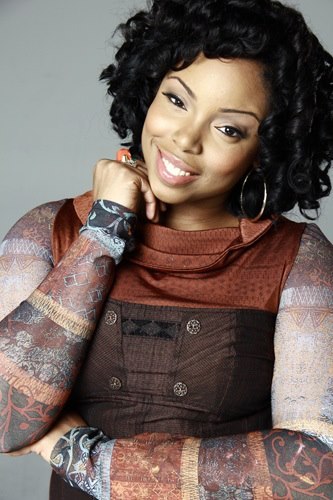 Shani and Barbara have begun an intense promotion focusing in Brooklyn schools hoping to influence tomorrow's leaders, activist and moguls. By taking their message directly to students, interacting with real time issues affecting these children and manipulating their time to connect directly with cultural and social issues they face daily, they hope to reduce the crime rate.
"We develop relationships with these students and their families," the WBLS employee continues, "I mentor young women who might not have anyone to confide in. I sometimes see those battling issues that I once related to; I see a piece of me in these girls."
Barbara, who is also known as the "Beautiful Stranger," keeps her schedule consistently packed encouraging women empowerment, education and overall wellness. Her driving force is to offer guidance in a comfortable atmosphere, she sits on numerous panels discussing a range of topics and all those who seek her guidance relate to her passion to help the next generation succeed. "Students we've met openly discuss topics they are too scared to share at home or unfortunately, have no one to talk to about. Shani and I want to create a safe place where cultural issues are expressed and simultaneously banished."
Kulture works on the Hot 97 Morning show and with the hype circling the airways, he wants to help infuse more positivity and less negative behavior amongst Brooklyn natives. I agree that lyrical content that promotes inner city violence and/or belittling alternative lifestyles does not help promote self-respect and that is a focus of The Kulture Movement.
"Regardless what the social issue is -- Gay, Lesbian, racial, stereotypes or bulling -- The Kulture Movement wants to connect and help revise our outlook and collaborate as a whole."
Addressing controversial topics is exactly what the dynamic dual intentionally focuses on tying in celebrities, teachers, politicians and those in the protective services to help reinforce their message.
Recently launching the "No Disrespect Campaign" was just one of many ways they joined forces with the Brooklyn community and surfaced as a movement.

"No Disrespect, but in order to get respect, you have to give respect. "-Shani Kulture
The No Disrespect Campaign is about bringing a conscious mentality to young adults so they can value life more than materialistic items. Far too often we find our youth attempting to gain respect through fear and violence not truly understanding the domino effect of those actions. Through visuals, music, and a range of influential tactics we touch the youth in order to shift the mind state of generations to come. We push an agenda for zero tolerance of murder in our community. "If you kill, you're not keeping it real".
Moving forward they want to see a conscious mental shift in society and a trend leading to confident young adults defending each other's interest rather than immediately resorting to a hate crime.
"I want to create a foundation for boys on the court to help promote how uncool bulling is and have people of all backgrounds connecting respectfully. They don't have to like the same music or hang out with the same crew, simply express mutual respect." Kulture said. Equally promoting workshops, clinics and personal visits, the radio stars are making themselves available to start a movement in your hometown too. "I don't think this is just a Brooklyn thing, or New York thing...we know that people all over are victims to ignorant, meaningless banter," De Laleu said.
The Kulture Movement welcomes those interested in their service. "We have already got the ball rolling. We've worked with Eric Adams, Borough President of Brooklyn, Ken Thomson, District Attorney of Kings County and the students of P.S.26 in Bed-Stuy." Directly targeting 6-12th graders, they have assembled a fool proof way to grab the teenagers attention and interact with them about social issues they are familiar with. Live DJ's spin today's music, trending personalities and local politicians volunteer their time offering free assemblies for enrolled students.
I encourage you to openly discuss these controversial topics in your home allowing your children to digest the harsh reality and make a conscious decision to be the change we need to evolve our united nation. As more children grow up barely surviving walking home from school, we collectively agree that they deserve a chance to not "just make it" but transform into the future leaders who helped change it. Consistently pointing fingers to the colored man does not automatically make him guilty or charging a hate crime assuming the verdict are not ways of fixing a problem. Shani Kulture and Barbara De Laleu are both credible in their fields but I'd like to admire their efforts off the air and their enormous strides to help recharge a helpless demographic to exceed the social label and own their culture.
Visit www.thekulturemovement.com
Instagram: @Kulture_Movement
Twitter: KultureMovement
Follow Shani Kulture
Instagram: @ShaniKulture
Twitter: @ShaniKulture
Follow Barbara De Laleu
Instagram: @Butifulstrngr212
Twitter: @Butifulstrngr
Website: www.msdelaleu.com