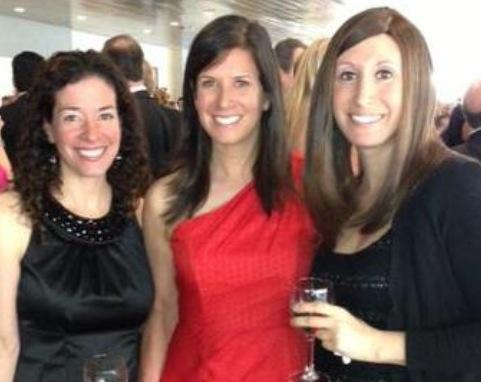 ... how sweet the sound, that saved a wretch like me. I once was lost, but now I'm found. Was blind, but now I see....
The Sunday Series (38): Amazing Grace
"A heart is not judged by how much you love, but by how much you are loved by others." -- Oz to the Tin Man -- The Wizard of Oz
So simple, so profound, so true. I know for me and I bet for most of you, that one line takes you back to a place from long ago , since many of us came to know that classic film in the early stages of our childhood. A time when innocence and hope are in abundance -- a book of life being written, page by page, day by day, with seemingly no end in sight.
We were all children forever, in the minds, in the eyes and in the hearts of our parents. And the place that heart should never have to go is the place where life is completely turned upside down, a place so dark, an abyss so deep that if there was ever a moment time should stand still, if simply to pay respect to life's greatest tragedy, then that is the moment.
The loss of a child.
On August 15th, Victoria "Vickie" Gelfman, at age 31, passed away from acute myeloid leukemia, exactly 18 months to the day of her diagnosis. On August 19th, she was laid to rest and the words which Oz spoke to the Tin Man were on full display, as hundreds filled the giant room, one which was void of enough chairs to hold all of those who came to pay their respects... proof of how much this single heart was loved by others.
I never met Vickie, but there I was sitting directly across from her father, observing a grief which is unimaginable. I am the father of two daughters and I cannot fathom the depths of what Dick Gelfman, nor his wife Lenore, are experiencing. And I'm not writing this blog to try and understand, for there is no explanation and I honestly, in the deepest recesses of my heart, the place reserved for life's unconditional love for my own two girls... I can't go there.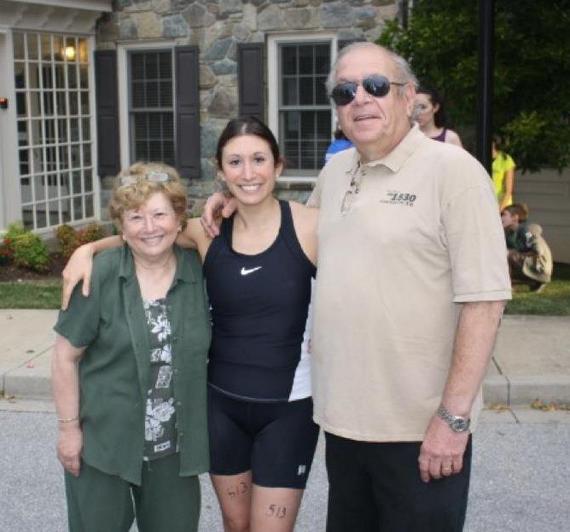 I worked with Dick Gelfman when I was employed at WJZ-TV in Baltimore. I got to know Dick, a warm, smart, funny man, but I never experienced the pleasure of meeting his three girls, Vickie, Joanna and Hillary. It's my loss -- because every life we meet makes an impact on our own -- and listening to the story of Vickie's life -http://vickieuva.wordpress.com/ -- so eloquently told by her sisters, Hillary and Joanna -- I learned a about a life which many of us would serve to emulate.
A good deal of Vickie's biography is well-told in the pages of the Baltimore Sun and I encourage you to read it, but it's not the focus of this Sunday Series. I felt compelled to simply share a few observations because when you see love and devotion on full display and understand what legacy is really all about -- it is inspiring. And this is the way, from what I heard and read about Vickie Gelfman, this is the way in which she will be remembered... as an inspiration.
The courage, resolve and in short the ability of Hillary and Joanna to get up and speak, just days after losing their beloved sister and best friend, was in itself inspiring. They shared stories about Vickie's tremendous sense of humor, her determination to become the best in her field, her kind spirit -- always the first to help someone else in need -- her love of running, her dedication in helping to raise money for causes like breast cancer and serving to fight for victims of domestic abuse, her devotion to her family and her ability to form bonds with others which managed to last a lifetime.
So many are part of what is referred to as Team Vickie, as they helped support Vickie in her fight against leukemia and to encourage others in an effort to add donors to the national bone marrow registry, so often the only way to give other leukemia patients a chance at life. Vickie also started her own blog, The Most Challenging Marathon Yet, chronicling her battle against the disease and most recently updated by her sister Hillary.
At Vickie's service there was a pamphlet which included some quotes from family and friends who were fortunate enough to be part of her world:
"Through the efforts of your sisters and your family, the legacy that you all have left through this process certainly makes the world a better place."

"Thank you for teaching us so much about strength and life and grace and dignity."

"You are truly an inspiration. Even during the toughest of times, you manage to be brave, thoughtful and caring."

"You have certainly have had an incredible journey, one that no one else I know could have traveled with such class, bravery and determination. It's a journey that has inspired many others by the example you have set and it always will."
And then there was this line from the Broadway show, Wicked: "It well may be that we will never meet again in this lifetime. So, let me say before we part: So much of me is made of what I learned from you. You'll be with me like a handprint on my heart. And now whatever way our stories end I know you'll have rewritten mine by being my friend."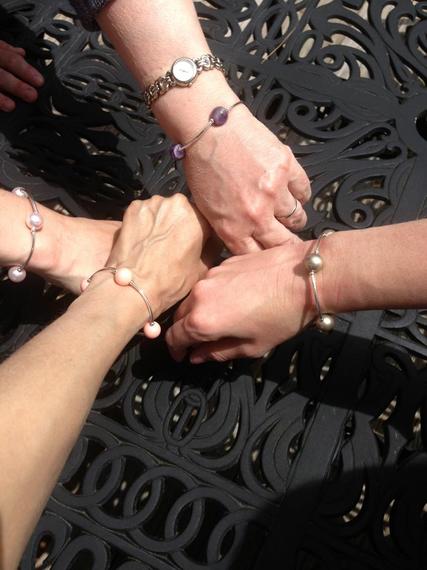 As it turns out one of Vickie's best friends in life is Carly Hughes, one of the lead singers in the Broadway show, Beautiful: The Carole King Story. Just days before Vickie took her final breath, the cast of that show made a YouTube video, with Carly holding a sign,"We Love You Vickie." In a moment, a link to that incredible song, but first, on this Sunday, I also encourage you to take a moment to think about those you love, especially your children. Maybe it's worth an extra hug, an extra kiss, an extra "I love you" today, for few of us know when the ticks of the clock will stop for us. But if we do it right, and live our life to give to others like Vickie did, the love will never stop.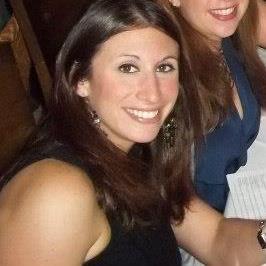 It was Vickie's sister Hillary who offered the line from the Wizard of Oz I posted at the top of this blog. I thank her for taking me back to the moment in my own childhood to remember, but more importantly for simply having the insight to share it -- for it is legacy, because the heart is judged by how much you are loved by others. Except you don't get there unless you love first, then you are touched by life's greatest gift, the opportunity to receive so much more love in return.
In just over three decades on this earth, Vickie Gelfman gave that love, and it is now reflected in how she is remembered... an extraordinary life, one lived simply, in Amazing Grace.
Until next time, thanks for taking the time.
Mark
The Leukemia and Lymphoma Society
Be The Match
Mark Brodinsky, Author, Huffington Post Blogger, Financial Services. The #1 Amazon Best-Seller: It Takes 2. Surviving Breast Cancer: A Spouse's Story, (http://www.spouses-story.com/) markbrodinsky@gmail.com.