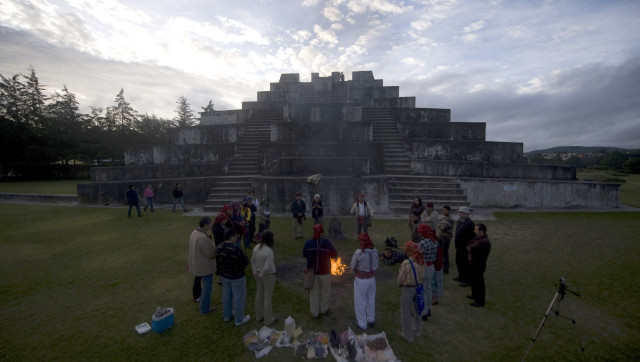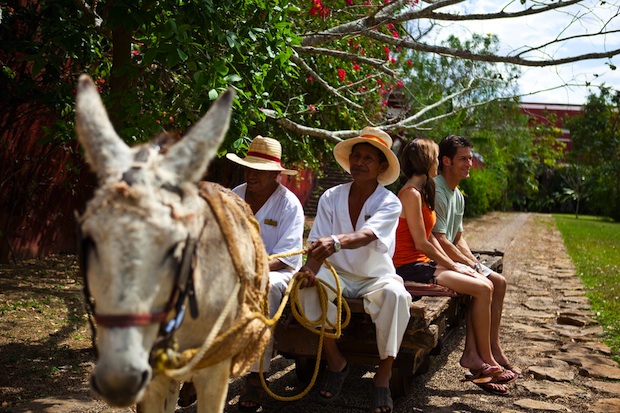 December 21, 2012 is rapidly approaching. And whether you believe it's the end of the world or simply the end of one Mayan calendar and the beginning of the next, one thing is for certain: There are lots of ways to celebrate. Mexico hotels and Mexico beach destinations are teaming up to entice travelers with an array of activities, some of which could even be recreated in your own home, in case you can't squeeze in a Mexico vacation just yet. Here are a few ideas to help you start planning for the end of the, ahem, calendar:
1. Realize Your Wishes. At the Mayan ruins of Tulum, visitors may participate in the Pyramid of Positive Thinking, an art installation by Xavier Maria y Campos, by writing their positive thoughts on paper and placing it in a bottle. The luxurious Fairmont Mayakoba hotel, also in the Riviera Maya, is offering an array of "Fresh Start" activities, and during the month of December guests are invited to write down their good wishes for a new beginning and hang them from the hotel's ceiba tree, which is considered sacred by the Mayans.
2. Enjoy the Visuals. On December 21 and 22, visitors to Xcaret, an eco-park in the Riviera Maya, visitors will witness the release of 104 macaws, thought by the Mayans to represent the sun. Nearby Xel-Ha park will host a candlelight ceremony on the evenings of December 20 and 22, during thousands of candles will float dramatically down a creek.
3. Dine in Style. On December 21, Hacienda Temozon, a Starwood Luxury Collection hotel set in a historic hacienda about 35 minutes from the city of Mérida, is hosting a special, five-course dinner based on traditional Mayan cuisine, accompanied by a historical presentation by  archeologist Julia Miller and a purification ceremony led by a local Shaman inside an ancient cave.
4. Tie the Knot. What better way to celebrate the end of an era than by starting your own new one? Grand Velas Riviera Maya has introduced a new Maya Wedding and Spa Renewal package, starting at $450, that includes sacred blessings from a Shaman, an ocean ritual and a Mayan song and instrument ceremony.
5. Hedge Your Bets. In case you're worried that Doomsday might actually be upon us, you might feel more secure (financially, at least) if you stay at one of the four Rivera Maya hotels that are collectively known as Condo Hotels Playa del Carmen. Each of the hotels -- El Taj, Porto Playa, Maya Villa and Villas Sacbe -- will offer free accommodations on the night of December 21st and free roundtrip transportation to Chichén Itzá, as well as a "double money-back guarantee," if in fact the world does stop spinning. (Regular rates start at $175 per one-bedroom unit.)