When Brian Fender was diagnosed with ALS nearly four years ago, he and his partner Ron tried to hold onto their lives in New York City. But after a year into life with ALS, they took a trip home to Arkansas for a visit and never went back to their apartment in the city.
Today, Brian continues to nourish his creative career from bed. He is thankful for every day. However, life with ALS does pose a lifetime of challenges. He can barely walk, hasn't spoken in more than a year and gets his nutrition through a tube connected to his stomach. But by some miracle, he has not lost the ability to type and, create.
"I never would have imagined in my wildest dreams that I would be the person I am today," he says. "Although my efforts in writing for film have continued, my career is not my priority. Now I am grateful for the smallest of things, the beautiful birds that frequent our bird feeders outside my window, the beauty of the natural world that surrounds us, and the incredible amount of love I receive from family and friends."
For Brian, it took a terminal illness to fully appreciate the multitude of blessings that come with just being alive. His rediscovered love for the basic beauty of life, lead him to reconnect with artists and their work.
Through this transformative process, Brian has created and recently launched the non-profit Artists Lend Support (ALS). Artists Lend Support is a fine art website with a portion of the proceeds benefiting Team Gleason, the organization founded by former New Orleans Saints star player and ALS survivor Steve Gleason. Team Gleason provides leading-edge technology for people with ALS and advocates for a cure.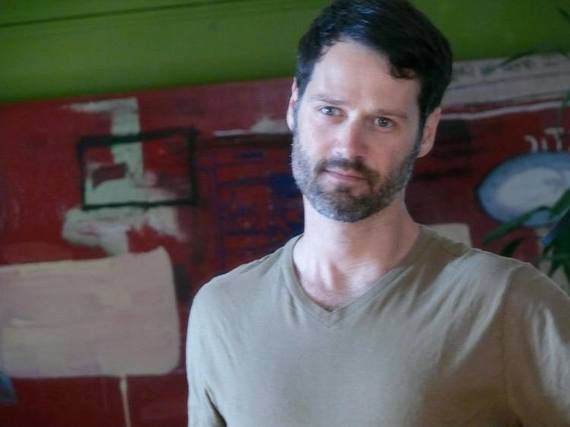 Brian Fender
Photo Courtesy of Mark Malinowski
"I love artists and their creative spirits and, by curating this website, hopefully I will expose others to contemporary artists who they might not be aware of," says Brian. "I send a heartfelt thanks to all the brilliant artists who have donated their work and support ALS, it truly makes a difference. "
Mark Malinowski is a marketing executive and continues the fight against ALS begun by his partner Randy Pipkin. He has formed "Team Randy" in support of this fall's Boston Walk to Defeat ALS.