Every year at this time, my friend Andy sends out a hotly excitable email asking his most music-crazed friends -- sound engineers, clubsters, DJs, me, anyone for whom music is less a casual dalliance and more like lifeblood -- to compile their personal lists of the year's best music, so we can all discover something new and/or gently mock each others' weird tastes in African banjo disco, kazoo jazz funk or ambient doom metal.
As usual, I dive into this venture with an all-consuming fervor, ignoring how I'm no music critic by training and instead opening wide to 30+ years of serious music obsessiveness; couple it to a bottle of Casa Nobles while I blithely ignore everyone else's obvious year-end picks (Kanye, Arcade Fire, Vampire Weekend, etc), and it's all sorts of delightful indulgence.
Here's my contribution for 2013, a damn fine year for music indeed...
10) A-Black - A-Black
Google won't help you. Nor Wikipedia. That's because it's this young British producer's very first record, and his moniker, A-Black, doesn't exactly make it easy to track him down (I discovered this debut, purely by chance, on Beatport). Here's Dharma Records' description: "Classically trained Alexis Mavropoulos has a weird and wonderful taste in music that has shaped his eclectic electronica style. We tried to label it with a pretty genre, but it lives in it's own little nook of ElectronicaLand and we love it." It's a little bit of Burial-grade dubstep, moody hip-hop, dance and unique production expertise. Whatever it is, he's the most promising new electronica artist of the year.
9) Krill.Minima - Sekundenschlaf
Krill.Minima is the name of German ambient composer Marsen Jules' alter ego, and every few years it/he releases another gorgeous, faraway, dream-like collection of spacious, yet mystically cohesive soundscapes full of tiny pops and scratches, swooning piano and rolling waves of underwater organ, all designed to lull you into some very deep waters indeed and leave you floating there for days. Music to listen to when you're glad you reconsidered taking that extra hit of ketamine at that party. Get some new, premium headphones for Christmas? Turn off the lights; here is your record.
8) The National - Trouble Will Find Me
Make all the "middle-aged dad hoping to get laid" jokes you want (Vice). The National calmly, effortlessly ignore every snarky spitwad and musical trend, and proceed to make timeless records full of rich, mellifluous tracks that age like high-end leather boots. One of those rare bands that is their own genre, Trouble proves that, despite the breakout success of 2011's High Violet, they're only getting better, and no one would mind at all if they keep making records this warmly satisfying this for decades to come. Sure, Trouble isn't as instantly recognizable an indie smash as its predecessor, but it's somehow more nourishing on repeat listens. Widening palette, maybe? Put on "Pink Rabbits," and ponder.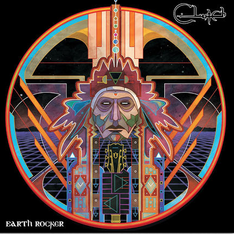 7) Clutch - Earth Rocker
Obscure but fantastically steadfast Maryland hard-rock band I only discovered just last year, despite how they've been powering through their unique corner of the rock world like a mobile blast furnace for something like 23 years, barely known to any but their fiercely, understandably devoted cult following because they obviously care about trends the way a carnivore cares about tofu. Earth Rocker is Clutch's 10th studio release, and it's a thick, muscular, near-perfect crotch-rock record for alt-macho dudes who like stylish pickup trucks and Nietzsche, artisan bourbon and hand-crafted axes.
6) Nick Cave & the Bad Seeds - Push the Sky Away + Live from KCRW
Far moodier and more inward-gazing than his usual, awesomely murderous sneering, and the absolute flipside to the fantastically coarse "f-ck you" to old age that was Cave's now-defunct Grinderman experiment, PtSA finds the master of poetic brood in a contemplative, yet highly experimental place, feeding brilliantly off his quirky, bearded, multi-instrumentalist lunatic of a song-writing partner, Warren Ellis, and sending the songs all over the map texturally, if not lyrically. For PtSA, Cave traded in the brilliant bombast and wild orchestration of Dig, Lazarus, Dig!!! for some of his most intimate, unusual songwriting of his career, and the live set from KCRW, taken from early-ish in the 2013 tour, reveals Cave just beginning to relish the unique power of these songs.
5) James Blake - Overgrown
A case of sheer talent overriding delicate affectation. You allow it, because you know the guy's sort of a genius (one Grammy nom, one Mercury Prize already), and he's only, like, 25. Blake's fast maturity into an eccentric alt-crooner for intellectual goths continues unabated. It's all spooky romance, expert production and his trademark clean, haunted, I-feel-like-I'm-on-mushrooms-right-now falsetto. Sex music for willow trees.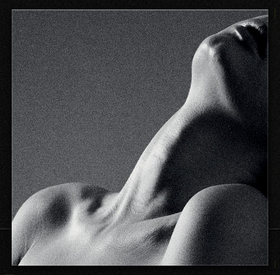 4) Rhye - Woman
Never heard this before? Then you'll shortly be amazed to know that, yes, the singer is a male. And there's another guy, too. And that's the whole band. And you will not believe it given the gentle, airy, feminine prettiness of the singing, but you shortly won't care because oh my God, how ridiculously sexy is this record? So light and confident, almost perfectly formed, like sea foam on the nipple of a lascivious mermaid, like Sade's kid sister who soaked in every one of her sibling's luscious vocal tics and then went dancing naked under a full moon, high on champagne and fingertip orgasms. Except Mike Milosh, the vocalist, is male. And there's another guy, too. And that's the whole band. Does it matter? Did I mention it's ridiculously sexy?...
Read the rest of this column by clicking here
Mark Morford is the author of The Daring Spectacle: Adventures in Deviant Journalism, a mega-collection of his finest columns for the San Francisco Chronicle and SFGate, and the creator of the new Mark Morford's Apothecary iOS app. He's also a well-known ERYT yoga instructor in San Francisco. Join him on Facebook, or email him. Not to mention...