In honor of Huffington Post's 9th birthday, we're celebrating by sharing 9 ways to reinvent yourself. That's because Arianna herself has been a shining example of reinvention for her entire career.
"You have to do what you dream of doing," Arianna once said, "even while you're afraid."
I've always loved that quote, because it reminds me of something that the actress and writer Ruth Gordon once said -- and I have those words hanging over my desk: "Never fact the facts, or you'll never get out of the bed in the morning." That has become my mantra.
In the past year, I've gotten to know the 60 women who appear in my new book, "It Aint Over Till It's Over," all of whom reinvented their lives in amazing ways. We asked each of them to tell us the most valuable lesson they learned from their incredible journeys, and they gave us some solid gold wisdom. Here are 9 of them -- in celebration of 9 years of Huffington Post!
1)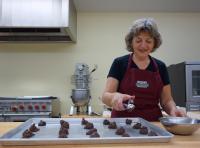 "Every step of the way, whenever we wanted to do something, people told us, 'That's impossible.' What I've learned is: You have to hold on to what seems like the most outrageous dream you have because often it's really not that outrageous."
--Mary Waldner, whose own gluten intolerance led her to create a hugely successful gluten-free cracker business
2)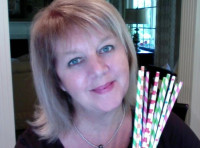 "I have never given up. You get knocked down, you get stepped on, you get up, you brush yourself off, and you keep going. I've been all the way up and all the way to the very bottom. And look at me now."
--Dianne Wood, who went from homelessness to creating a million-dollar business selling pretty paper straws online
3)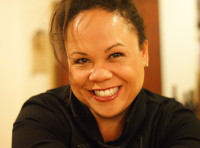 "I'm no longer somebody who wants to check boxes. I now know I lie at the intersection of boxes. I've come to appreciate that identity is in some small part how others sees us, but mostly it's about how we see ourselves. We can't live our lives worrying about what someone else does or doesn't expect of us."
--Julie Lythcott-Haims, who left a job as a dean at Stanford University to study to be a poet
4)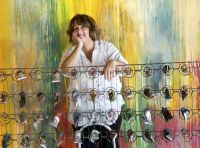 "We all have hidden talents. If we find them, we need to work on them every day and let them flourish. I often think of what I would have missed if I had not given up a steady, reliable salary and followed my passion."
--Layla Fanucci, who left her career as a music teacher to become a wildly successful painter whose canvases sell for $100,000 apiece
5)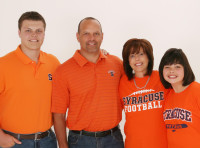 "I always tell my kids, 'Eighty percent of life is made up of things you do not sign up for. But you can take that 80 percent and turn it into a blessing.'"
--Amy Knapp, who created a successful business manufacturing family planners after an illness left her daughter with severe disabilities
6)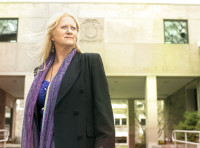 "Just a few years ago, I was the one searching for inspiration. Now I feel like I can do anything. Instead of closing doors in front of me with a long list of excuses, I step through them to see what's on the other side."
--Susie Porter, who fulfilled a lifelong dream by going to Cornell University at age 54
7)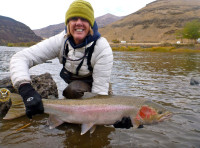 "Pay attention to what falls out of the sky. We work and work and work, focused on goals. But sometimes the best opportunities are the ones we don't expect."
--Lori-Ann Murphy, who left a nursing career to follow her passion: fly-fishing


8)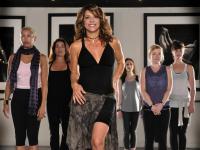 "When I embarked on this journey, I was intimidated and filled with fear and self-doubt. But I have learned to embrace these emotions as necessary components of success. When you truly believe in yourself and your dream, every obstacle you face is simply another stepping-stone on your journey -- not a reason to quit."
--Ofelia de La Valette, who left a lucrative career in the insurance industry to open her own dance studio
9)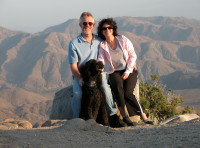 "Not a day goes by that my husband and I don't look at each other and marvel at how lucky we are to be living this new life. Literally and figuratively, it has taken us places I've never been. When your surroundings are downsized, your horizons are endless."
--Doreen Orion, who quit her psychiatry practice to hit the road in an RV with her husband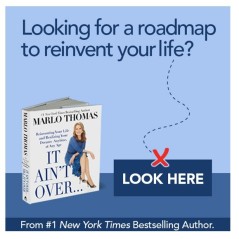 Add Marlo On Facebook:
Follow Marlo on Twitter:
Sign up to receive my email newsletter each week - It will keep you up-to-date on upcoming articles, Mondays with Marlo guests, videos, and more!