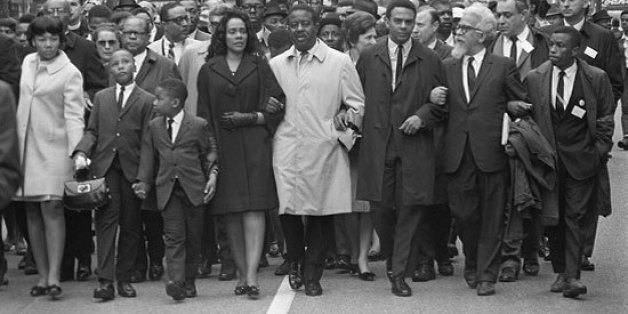 That we even have a Black History Month is something of a feat, given the long and complicated path of racial justice in America. The idea was first proposed as "Negro History Week" by historian Carter G. Woodson in 1926 to celebrate the February births of Abraham Lincoln and Frederick Douglass. But it would take 50 years for the Federal government to recognize it -- and then expand it to the entire month. Such is the slow wheel of history.
But how wonderful that we now honor black history annually, because those chapters of our national story -- many of them triumphant, many of them shameful -- are permanently woven into the tapestry of our democracy. And yet, as equal parts history buff and feminist, I've often wondered about the African-American women who contributed to -- and often led -- our ongoing march to becoming what our Constitution calls "a more perfect union."
When I was a school girl, we learned about abolitionist Frederick Douglass and inventor George Washington Carver and other black men who helped make our nation what it is today. But the only woman we were taught about was Harriet Tubman, who secured the safety of slaves during the Civil War through her "underground railroad." What I only learned recently, however, was that Tubman was also the first American woman ever to lead armed troops into battle. Did you know that?
And what about the black women whose names we might not recognize, but whose achievements were unmatchable in our nation's history -- like Madame C.J. Walker, who would earn the distinction of being the first female self-made millionaire in America.
And then there are the African-American women of our lifetime, who through persistence and passion and personal bravery broke down walls and leapt over obstacles in their efforts to makes ours a more representative democracy.
Women like Shirley Chisholm and Barbara Jordan, whose political journeys were doubly challenged by both racial and gender discrimination. Or writers like Toni Morrison, Alice Walker and Maya Angelou, whose powerful words about the black experience would become permanently etched in our national conscience, forever reminding us that we are a nation of one people. Or performing artists like Marian Anderson and Lena Horne, whose victories in the face of unjust segregation only intensified their impact on our culture.
And, of course, Rosa Parks, whose single act of defiance and courage on a Montgomery bus 57 years ago this past December continues to stand as a testament to the righteousness of the civil rights movement and the dignity of all people of this nation.
I hope you'll take a moment to look at the slideshow we put together, which tells you more about these remarkable women -- and many others -- all of whom we continue to celebrate.
Happy Black History Month, America. It has been a long journey.
PHOTO GALLERY
The Women Of Black History Month